This gun has an impressive maximum wattage of 650 watts, which makes it perfect for even the most challenging soldering tasks. It also comes with a variety of helpful features that make it easier to use, including an ergonomic design and a comfortable grip.
Do you need a heavy-duty soldering gun that can handle the most challenging jobs? If so, you should consider the Weller D650 Industrial Soldering Gun. This powerful tool has a variety of features that make it perfect for any soldering application. In this blog post, we will review the Weller D650 and discuss its many benefits.
Specifications
The dimensions of this soldering iron are 11.9 x 7.9 x 3 inches;
It weighs about 3.4 pounds;
Corded electric tool;
Dual-heat gun;
It produces 300 or 200-watt;
Nickel-plated copper body;
Heat resistant-thermoplastic housing;
Durable grounded 2-wire cord;
The temperature range is between 900-1100F;
Fingertip heat control;
UL and cUL are listed;
The highest power output of all our soldering guns;
300 watts in high trigger (1st trigger position);
200 watts in low trigger (2nd trigger position);
Includes a carrying case;
Design
When needing more power from a soldering gun then Weller D650 is one of the best choices because it gives you high power wattage of about 300 watts. You can trigger two powers 200 watts when low power is needed and 300 watts for high power. Normally 100 watts is perfect for home use, and 300 watts for professional and industrial work.
Weller D650 is perfect for professional and home or lab work.
This amazing kit also includes one soldering tip, a coil of lead-free solder, a user manual, and a storage case for carrying.
In the Weller D650 package, you will get a soldering gun. However, this tool is useful for many different jobs and you can upgrade it with additional tips. Cutting and smoothing tips are available on the market which you can buy if you need them. However, a soldering gun is enough for most soldering jobs.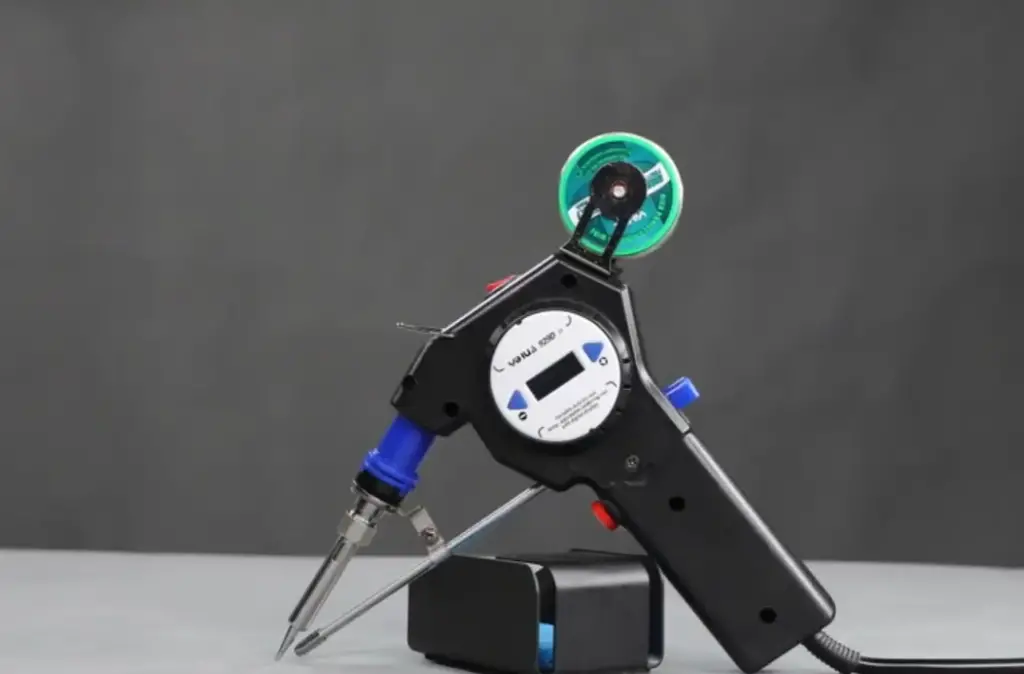 Performance
Weller D650 has 120V voltage input available and two wattage power 200W and 300W. High power made this product popular among solderers because it allows them to use it on different types of jobs. The heating is very quick, it takes only 6 seconds. It is ideal for fast solderers.
The temperature range is 1100ºF and 900ºF. Supplied tips are 7250, 6150, and 6160. Weller D650 has the highest power output of all Weller soldering guns. Thanks to its high power and temperature Weller put it in durable plastic, so you don't need to be afraid that plastic will melt under so high heat.
Also, it has a fingertip heat control and heat-resistant thermoplastic housing for comfort and control. You can fast switch from one heating temperature to other without a need to take a pause. Weller has been making this gun for a long time and they are very proud of this soldering gun.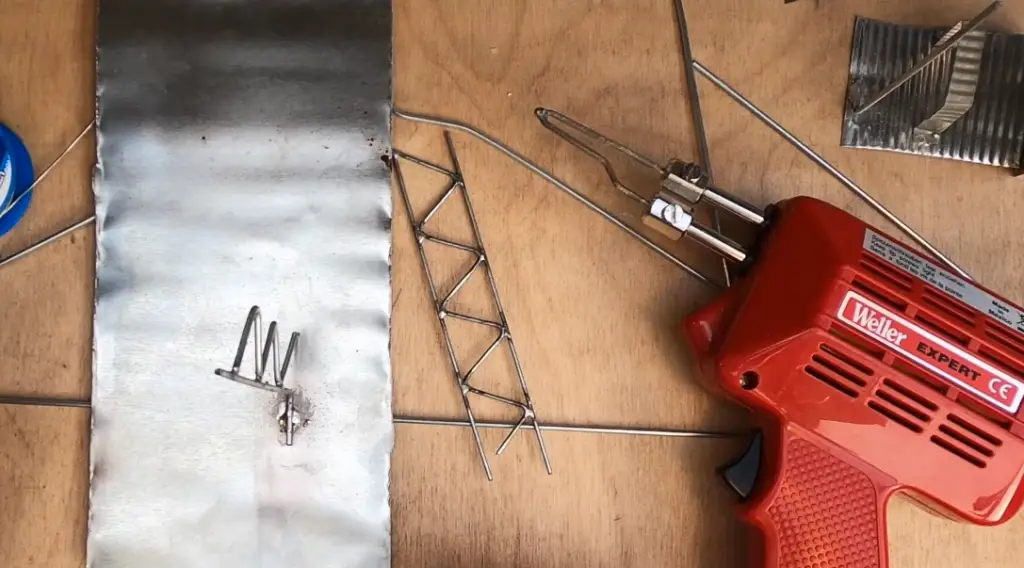 All specifications are good, and the tool works very well. If you want high output, you set it in the 1st position or low output in the 2nd trigger position.
Pros:
High power;
Great quality;
6 seconds of heating;
Powerful;
Quickly heats;
Durable;
Sturdy tips;
Good for most soldering jobs;
Great for beginners;
It is easy to adjust the temperature;
Cons:
The screw has to be fixed;
The replacement tips are pricey;
A bit bulky;
You have to clean up the tip frequently;
You often need to fix a screw;
Expensive tips;
Little large;
Needs often tip cleaning;
This product has a good rating on Amazon. Folks over at Amazon love it. Weller D650 has an excellent rating, and Weller D650PK has an even better rating. D650PK is a kit that comes with additional accessories, but you can purchase a soldering gun separately. The customers usually say that they are happy, and this is an excellent tool. Comments and reviews are something like this, and customers are satisfied with them.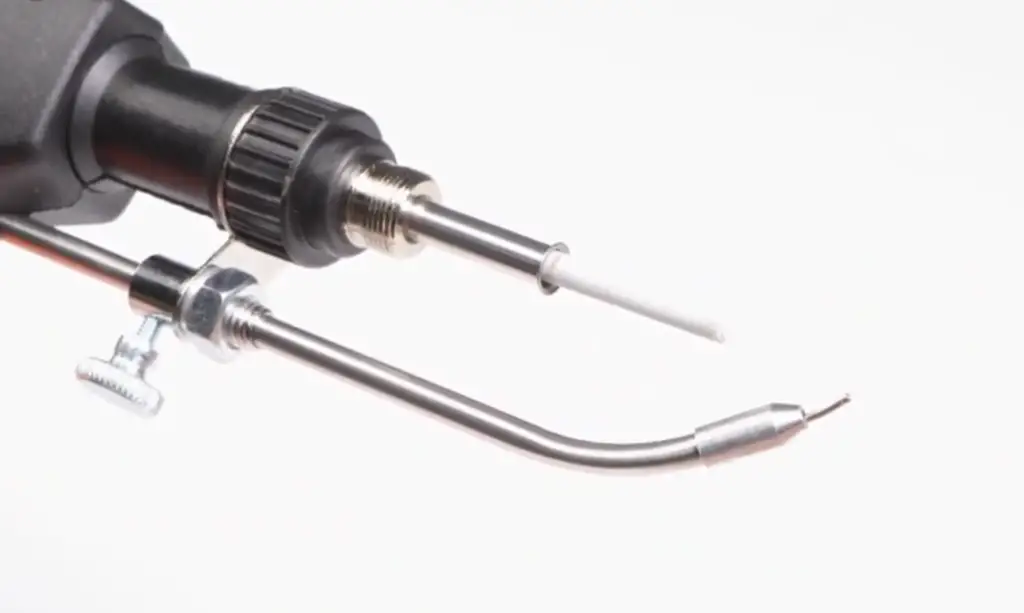 Main Features
Heating Element
Within a very short time in 6 seconds, it can start to use and works light illuminating to view clearly. As well the set produces a 140/100-watt wire gun and the temperature range is 900 Fahrenheit. The gun shape model gives the set ultimate universal uses of privilege and comfort in hand. With this package, you are really getting highly efficient smoothing tips, cutting tips, lead-free solder, and instruction outlets.
Wattage
This tool is high-powered which can be good for some jobs that require high temperatures. You can use it for various types of soldering, and it is mostly used in manufacturing and industry.
Weller gives a generous seven years warranty. This soldering gun is very attractive to buyers because of its long life period which is proven by the long warranty offered by Weller. This tool takes about 6 seconds to heat up. In other words, it is ready to be used in a few seconds. The tool had a pistol-grip design, and the product is not heavy for soldering. The product weight is about 3.4 pounds.
Adjustable Tips
They know how to build a durable soldering tool. If you are looking for a reliable soldering gun, most experts highly recommend the Weller D650. There are many tips available for it. The excellent industrial quality tool will make you delighted at soldering. For those who look out for long-life tools, high power, good quality, and on top of that, reliable, Weller D650 is definitely the best choice.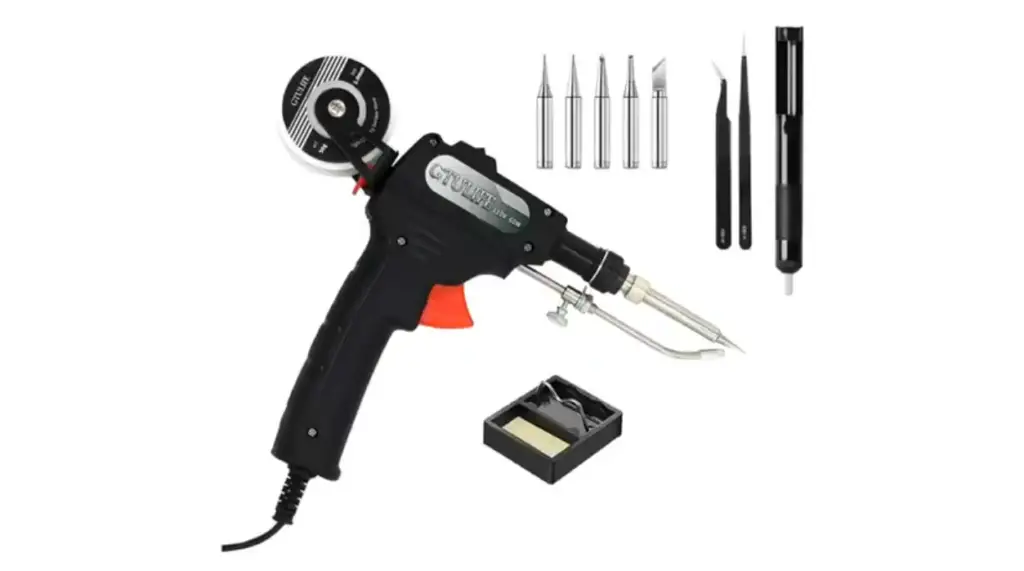 User-Friendly Controls
One of the most important tools for any DIYer is a soldering iron. They are easy to use, can be picked up at any hardware store, and come in many different varieties with all sorts of features. This article will review one of these irons-the Weller D650. Soldering experts cover the basics on what it does, who should buy it, how much you can expect to pay for it, and whether or not this is an investment worth taking a risk on!
You will discover that there are no limits to the soldering jobs you may complete when you buy a Weller. It's lightweight and designed for comfort and ease of use over a long period. Its slender tip enables you to work on small projects while also allowing access to confined spaces.
The device is ideal for all levels of soldering, from beginners to experts, making it the all-time favorite soldering gun.
This tool is high-powered, which makes it ideal for some heat-intensive tasks. It's typically used in manufacturing and industry due to its versatility.
This soldering iron comes with a 7-year guarantee, which is more than most brands. The tool's longevity is proven by the long warranty offered by Weller.
FAQ
Will Weller D650 hold up to continuous use throughout the day?
Something like the Weller SP-175 or larger. It is an iron, not a gun, and this is the only type of soldering equipment designed for continuous use. Certainly not as convenient as a gun but it is good for a 24/7 duty cycle. The only other option we see is to have several of these plugged in and waiting to go and rotate them in and out
Should Weller D650 come with a tip?
Yes, it should have come with a 7250W tip.
Where are Weller soldering guns made?
They are made in the United States. The tool has a maximum output of 300 watts, making it ideal for most soldering jobs. It comes with different attachments, including a flux brush, blow-molded case, and more.
Twin lights in the unique design illuminate your workspace to help you work faster.
It is made of long-lasting material, as it features a tough exterior construction. Additionally, the innovative nickel-plated structure and robust plastic casing allow you to enjoy your soldering jobs in style.
The complete set also includes a heavy-duty grounded cord that effectively manages the electricity flow. The innovative wire design is sturdy and may ensure a consistent electronic connection for your needs.
The two-wire cord is another advantage. It offers a consistent power supply while also assuring optimum safety when working on projects. The two-wire cable also protects against issues such as voltage spikes effectively.
What is the "white label" for Weller?
It takes 6 seconds for this equipment to heat up. In other words, it is ready to use in a few seconds after heating up. The instrument has a pistol-grip design and isn't too heavy for soldering metal.
The industrial soldering gun is one of Weller's best and most dependable industrial products. When compared to other Weller solutions, it also has the greatest output power.
The tool is basically a heat gun that produces around 200-300 watts of power. It has a heat-resistant thermoplastic housing to ensure your safety while using it. Furthermore, the Weller D650 has an incredible fingertip heat selector switch, a two-wire heavy-duty cord, and excellent insulation to protect you from costly mistakes.
Are Weller and Hakko tips interchangeable?
The short answer is no, the tips for Weller and Hakko soldering guns are not interchangeable. However, there are adapter kits available that allow you to use a different brand's tip on your soldering gun.
In general, it is recommended to stick with one brand for all of your soldering equipment in order to ensure compatibility and avoid any potential issues. That being said, the adapter kits can be useful if you need a certain type or size of tip that may not be available from your preferred brand.
When it comes to the Weller D650 industrial soldering gun specifically, it uses WEL-DS series tips which are not compatible with Hakko tips. But again, there are adapter kits available for use with Hakko tips if necessary.
How hot does a Weller soldering iron get?
The Weller D650 Industrial Soldering Gun can reach temperatures up to 650°F (343°C). It also features adjustable heat settings, allowing for precise control when working with sensitive materials.
What makes the Weller D650 different from other soldering guns?
One notable feature of the Weller D650 is its power-on indicator light, which lets you easily see when the tool is ready for use. Its 8-foot cord allows for flexibility in the workspace, and its ergonomic handle offers comfort to use during long projects.
Additionally, the Weller D650 has a quick warm-up time and a fast heat recovery rate, making it an efficient choice for professional or industrial work.
Can you use a soldering gun for small electronics?
The Weller D650 Industrial Soldering Gun claims to have enough power for heavy-duty industrial use, but can it also handle smaller electronic projects? The answer is yes. With its adjustable temperature control and interchangeable tips, the D650 can easily handle soldering work on a variety of electronic components.
But don't let its versatility fool you – this soldering gun packs a punch with its 650-watt heating element. It quickly reaches temperatures up to 900°F, making it perfect for larger soldering jobs like automotive wiring and HVAC work.
Can a soldering gun be used for metal?
Yes, the Weller D650 Industrial Soldering Gun can be used for metal soldering. It has a powerful 650-watt heating element and a durable, heavy-duty design that allows for efficient and reliable soldering on both electronic components and metal pieces. Additionally, its variable temperature control allows users to adjust the heat as needed for different types of materials and projects.
Can you use a soldering iron for jewelry?
While the Weller D650 Industrial Soldering Gun may have the power and capability to solder jewelry, it is not the most ideal tool for this type of delicate work. It is better suited for industrial and electrical applications. For soldering jewelry and other small, intricate projects, a smaller and more precise soldering iron would be a better choice.
Is a higher-watt soldering iron better?
When it comes to soldering, the general rule is that a higher-wattage soldering iron will heat up faster and maintain a higher temperature. This can be useful for heavier-duty tasks or working with larger components.
However, it is important to note that a higher-wattage soldering iron also has the potential to cause damage to delicate components or circuits if not used properly. It is important to have proper training and experience before using a high-wattage soldering iron such as the Weller D650 industrial gun.
When should you replace soldering tips?
It is recommended to replace soldering tips every one to three months, depending on their usage. If the tip appears discolored or worn down, it should be replaced immediately.
The Weller D650 Industrial Soldering Gun has a quick and easy tip replacement feature, making it convenient for regular maintenance and upkeep.
The D650 offers powerful performance with its 650-watt heat output and durable construction. It also features an ergonomic handle for comfortable use during long projects. Users have noted that this soldering gun is best suited for heavy-duty industrial tasks rather than smaller hobbyist projects.
Do I need a temperature-controlled soldering iron?
When it comes to soldering, temperature control is important. A higher temperature can cause damage to delicate components and a lower temperature may not provide enough heat for proper solder adhesion.
The Weller D650 industrial soldering gun offers adjustable temperature settings ranging from 350-850 degrees Fahrenheit, allowing for precise control when working with various materials and components.
In addition to its customizable temperature settings, the D650 also features a durable design with a comfortable grip handle and an LED indicator for power on/off status.
Why is Weller so hard to find?
The Weller D650 industrial soldering gun is highly sought after for its durability and high power output. However, it can be difficult to find due to its popularity and limited production.
Why do professionals prefer the Weller D650?
The Weller D650 has a powerful output of 650 watts, allowing for quick heat-up and efficient soldering jobs. Its durable construction ensures that it can handle heavy-duty projects without breaking or malfunctioning.
Additionally, the ergonomic design makes it comfortable to use for extended periods of time.
Overall, the well-designed features and reliable performance make the Weller D650 a preferred choice among professionals in industries such as electronics and automotive repair.
Is Weller the same as Buffalo Trace?
No, Weller and Buffalo Trace are two separate brands under the same parent company, W.L. Weller and Sons Co. While both brands produce high-quality soldering guns, they have different product lines and specializations.
In conclusion, the Weller D650 industrial soldering gun is a top choice for professionals due to its durable construction and high power output. It may be difficult to come by, but it is worth the search for its reliable performance.
Useful Video: Weller D650 Industrial Soldering Gun
References
https://bestsolderingstations.com/weller-d650/
https://electronicshacks.com/weller-d650-review/