Are you struggling to find the perfect gift for a loved one who's an electrician? Look no further! We have compiled a comprehensive list of the best gifts for electricians so you can surprise them with thoughtful, useful presents. From gadgets and tools to safety essentials, there's something here that any sparky would love. Keep reading to find out how to show your special electrician just how much you care!
What Makes a Good Gift for an Electrician?
When shopping for an electrician, it can be hard to know what type of gift would best suit them. After all, there are so many tools and gadgets they need in order to do their job correctly. Fortunately, with a few tips and tricks you can find the perfect gift for any electrician!
For starters, think about practicality – electricians use a variety of tools on a daily basis, so why not give them something that will make their job easier? Multi-purpose tools like multi-bit screwdrivers or folding pliers are great options, as they provide multiple uses without taking up too much space in toolboxes or pockets. Other practical gifts could include insulated gloves or safety glasses, both of which offer important protection when working with electricity.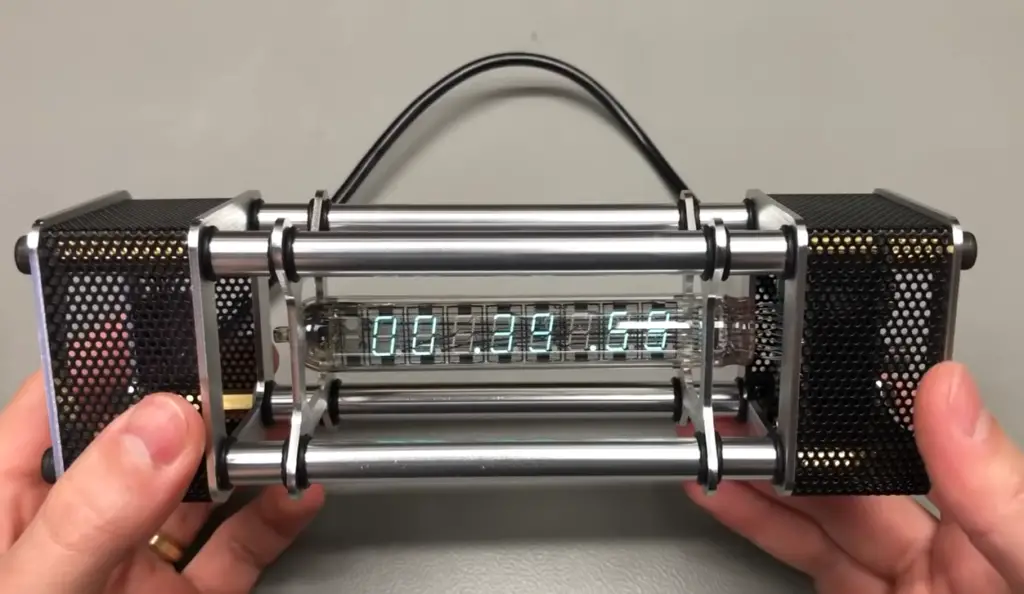 If you're looking to give something less utilitarian, consider a tool-related gift that will make them smile. Specialty tools such as voltage testers or wire strippers are great gifts for electricians who enjoy the challenge of finding creative solutions to problems. For an even more personal touch, you could get them their very own branded apparel or a customized tool belt.
No matter what type of gift you choose, it should be one that reflects your appreciation and admiration for their skills and hard work. Electricians have an important job that requires specialized knowledge – show them your respect by giving them the perfect present! With these tips in mind, you can find the best gift for any electrician. [1]
Top 10 Gift Ideas for Electricians
A. Multi-Bit Ratcheting Screwdriver Set
This is one of the most useful tools for any electrician. It is an essential tool that makes it easy to tackle any job quickly and efficiently. Even better, this multi-bit ratcheting screwdriver set comes with a variety of bits, so electricians can work on different kinds of projects without having to switch out their bits all the time.
B. Cable and Wire Stripping Tool
A good cable and wire stripping tool can make the job of an electrician much easier. This is especially true when dealing with a variety of cables and wires that need to be stripped quickly and efficiently. A good cable stripper will make it easy to strip any type of cable or wire, allowing electricians to do their job faster and more efficiently.
C. Electrical Testers
Electricians need to be able to accurately measure electrical circuits. Electrical testers can help them do this, and make sure they are safe while doing their work. A great gift for an electrician would be a multimeter or other electrical testing device. Not only will it help them stay safe on the job, but it could also come in handy around the house when dealing with any electrical problems. It's also a great way to show you care about their safety!
D. Measuring Tapev
A good quality measuring tape will last for many years and help make sure the job gets done right. Look for one with easy-to-read measurements and a long length to make sure your electrician friend can always get the job done properly.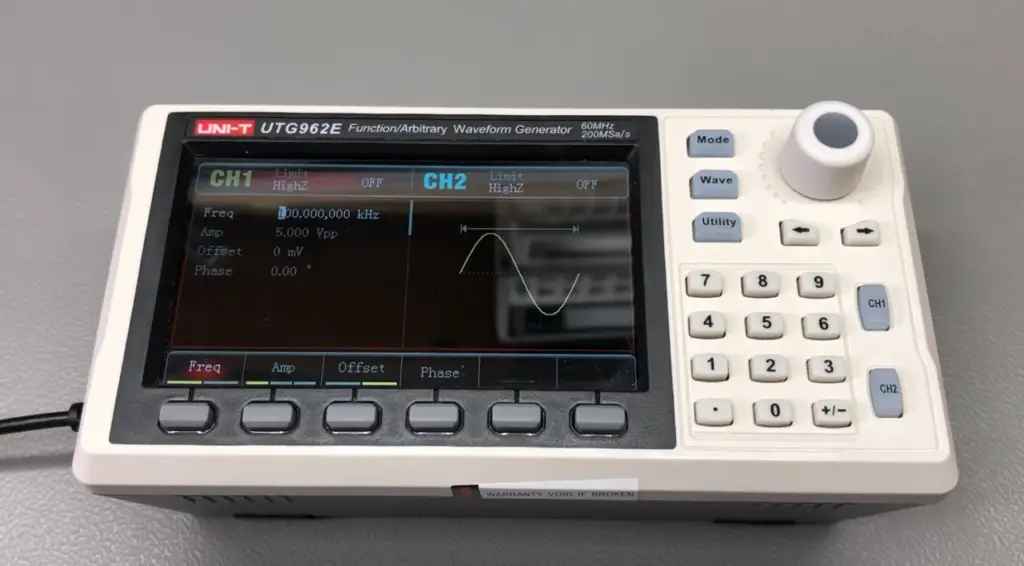 E. Heat Gun/Hot Air Torch
Heat guns and hot air torches are often used by electricians when soldering wires or performing other electrical work. Giving them a good, reliable heat gun or torch would be appreciated and make their life easier. Look for one with adjustable temperature settings for maximum versatility. It's a great way to show your appreciation for the hard work they do!
F. Magnetic Wristband
A magnetic wristband is the perfect gift for an electrician. It allows them to keep nails, screws, and other metal parts neatly organized and close at hand while they work. This gadget also makes it easier to find small pieces that may be hard to locate otherwise. The strong magnets make sure that everything stays put until it's needed again. [2]
G. Insulated Tool Kit
Insulated tools are essential for any electrician's tasks, and a tool kit that is specifically designed to keep them safe can make the perfect gift. It will ensure that the recipient has access to all of the necessary tools while also keeping them protected from electrical shocks and other dangers. The kit may include insulated pliers, screwdrivers, wire strippers, and more.
H. Voltage Detector Pen
This handy little tool is an electrician's best friend, capable of detecting AC voltage in outlets and cables. It's easy to use because it has a single-button operation and indicates the presence of voltage with both sound and LED light. Electricians can also rely on its accuracy as it is designed to detect between 12VAC – 600VAC or 48VDC – 1000VDC. No electrician's toolbox would be complete without one!
I. Digital Multimeter with Leads and Accessories
Whether it's measuring current, voltage, or resistance, digital multimeters are an indispensable tool for electricians. This particular model features a large LCD display that is easy to read and understand, along with two sets of leads and accessories included in the kit. The double insulation protection prevents any shocks while operating, giving electricians peace of mind when they use this device.
J. LED Flashlights
LED flashlights are a great choice for electricians because they produce bright light without using too much energy. This model features three different lighting modes (high, low, and strobe) as well as an integrated clip and lanyard for hands-free operation. Electricians will appreciate its lightweight design and durability, perfect for any situation.
Other Useful Gift Ideas for Electricians
A. Electrical Pliers Set or All-in-One Multi-Tool Pliers Set
Electricians often need to work with different types of wires, nuts, and bolts. A good pliers set or a multi-tool that includes pliers is an excellent gift for electricians. This gift would be especially useful for electricians who are frequently on the go.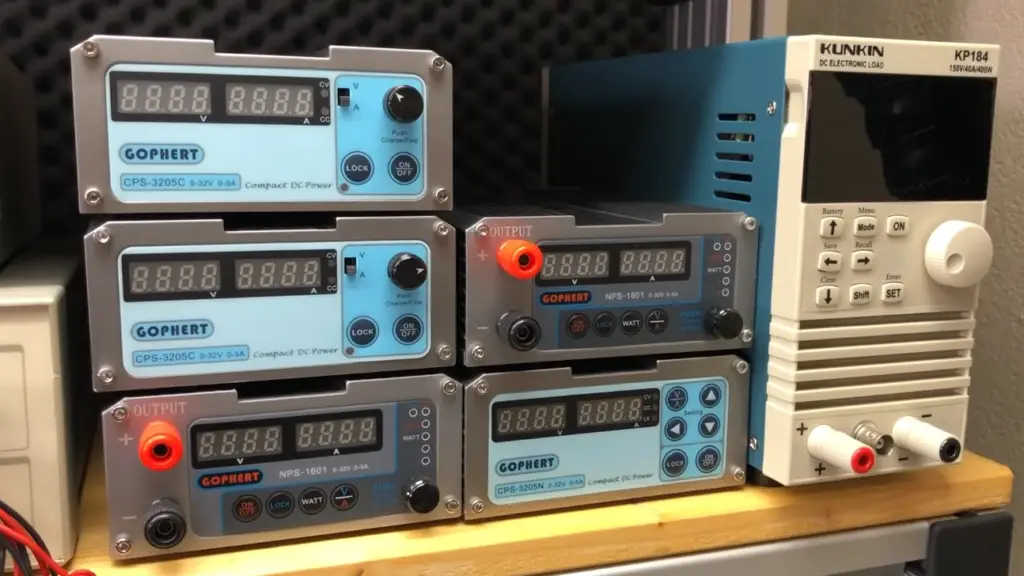 B. Portable Jump Starter
A practical gift for electricians is a portable jump starter. With the number of electrical jobs an electrician does, having a reliable and easy-to-use jump starter could be a real lifesaver in many situations. Whether they're out on a job or just need to start their vehicle, this tool will come in handy. Not only that, but it can also serve as an emergency power source if needed, making it doubly useful and appreciated by your favorite electrician! [3]
C. Safety Gear
Safety is an important part of any electrician's job, so helping them stay safe on the job with proper safety gear would be a great gift. A helmet, protective goggles, insulated gloves, flame-resistant clothing and heavy-duty work boots are all essential items for staying safe when working with electricity. They also look pretty cool too!
D. Electrical Tape and Connectors
Any electrician will appreciate having a variety of quality electrical tape and connectors in their toolbox. From colored vinyl tape to adhesive-lined shrink tubing, there are all sorts of options available to help make their job easier and safer. This type of gift is also great for the practical electrician who likes to keep everything neat and organized.
E. Electrician Tool Bag
When it comes to giving a thoughtful gift for an electrician, an electrician tool bag is at the top of the list. This thoughtful and practical present will ensure that your favorite electrician has all they need when heading out on jobs. An electrician tool bag should be able to carry all the necessary tools and supplies that they use daily such as pliers, wire cutters, screwdrivers, electrical tape, crimpers, and drill bits. Not only does an electrician tool bag make your loved one's life easier but it also shows how much you care about them and their job.
F. Ear Protection and Work Gloves
A good set of ear protection and work gloves are essential for any electrician. Electricians often have to work in noisy environments with loud tools, so having a good set of noise-canceling headphones or ear plugs can make their job a lot easier and safer. Work gloves protect against sparks, cuts, and burns that could occur while working on electrical jobs. A pair of these gloves is an inexpensive yet thoughtful gift sure to be appreciated by your favorite electrician.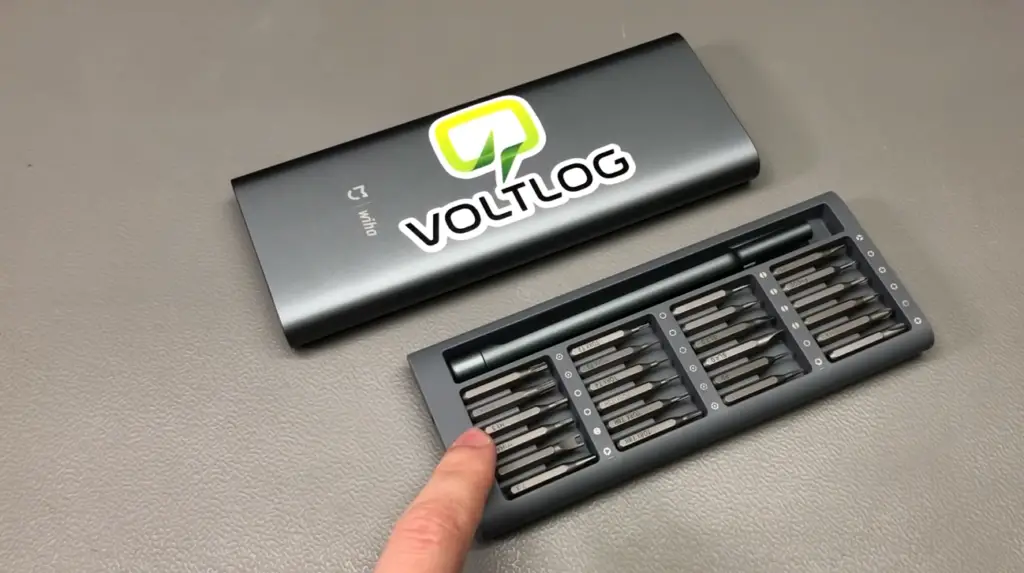 G. Hard Hat and Steel Toe Boots
When it comes to working on electrical projects, safety is always the number one priority. A hard hat and steel toe boots are must-have items for any electrician. Hard hats protect against falling debris while steel toe boots provide extra protection for their feet against heavy objects or slipping hazards. These two items are essential for every electrician and could be a great gift idea to show your appreciation.
H. Voltage Detector Pen Set and Non-Contact Voltage Tester
I. Voltage Alert Labels and Reusable Lockout Tagouts
Voltage alert labels and reusable lockout tagouts are important items for electricians. Voltage alert labels ensure that everyone is aware of potential electrical hazards while lockout tagouts help prevent accidental energization of machines when working on them. These two products will make sure your loved one's job is done safely and efficiently.
J. Computer Backpack with Lots of Pockets for Tools
This bag is perfect for electricians who need to keep their tools and other items organized. It's made from durable polyester with multiple interior and exterior pockets to store a variety of items. It also has adjustable straps so you can customize it to fit your specific needs. Plus, its classic black color will look great while on the job! This backpack makes an excellent gift for any electrician who loves being organized.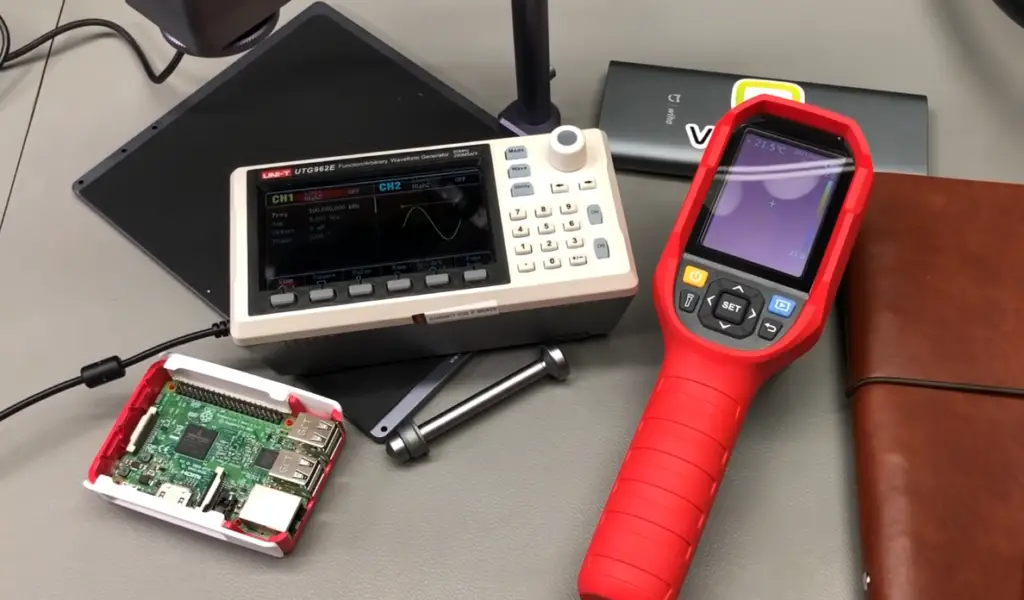 Funny Gifts for Electricians
Electricians have a knack for finding joy in the little things, which makes them perfect candidates for funny gifts. Whether you know an electrician who loves puns or someone who enjoys a good laugh, here are some funny ideas for gifts that any electrician is sure to appreciate:
A set of electrical-themed coffee mugs – These mugs come in a variety of shapes and sizes and feature fun designs like multimeters, circuit boards, light switches and more. A great way to start the day with a cup of joe!
An electrical-themed t-shirt – Show off your love of electricity with this unique t-shirt featuring an iconic electrical symbol. Perfect for the electrician who wants to look stylish while on the job.
A "Sparky" robot – This cute little robot comes with a pair of insulated gloves and a basic tool kit, making it perfect for any electrician who loves tinkering around.
An electrical-themed playing card deck – How many times have you seen an electrician take out their trusty deck of cards? Now you can give them something that will add some flair to their game nights: an electrical-themed playing card deck!
No matter what kind of funny gifts you choose, make sure to show your appreciation for the hardworking electricians in your life by giving them something special. They'll be sure to appreciate it! [5]
Cheap Gifts for Electricians
Sometimes the best gifts don't come with a high price tag. If you're looking for an affordable gift that any electrician would love, here are some ideas:
An electrical-themed hat – Whether they prefer baseball caps or beanies, an electrical-themed hat is sure to make any electrician stand out from the crowd.
A set of insulated gloves – Electricians know better than anyone how important it is to protect their hands while on the job. Keep them safe and comfy with a new pair of insulated gloves!
A multi-function screwdriver – Every electrician needs one of these handy tools in their toolbox. Get them a multi-function screwdriver so they can take on any job with ease.
A set of electrical testing tools – What electrician wouldn't love a set of new electrical testing tools? From voltage testers to terminal adaptors, these tools are essential for any electrician.
A set of electrical pliers – Pliers are one of the most versatile tools an electrician can have, so why not get them a new set to add to their toolbox?
A set of cordless LED lights – Whether they're working in tight spaces or just need some extra light, a set of cordless LED lights is sure to come in handy.
No matter what kind of cheap gifts you choose, it's sure to bring a smile to any electrician's face! With these affordable options, finding the perfect gift for an electrician doesn't have to break the bank.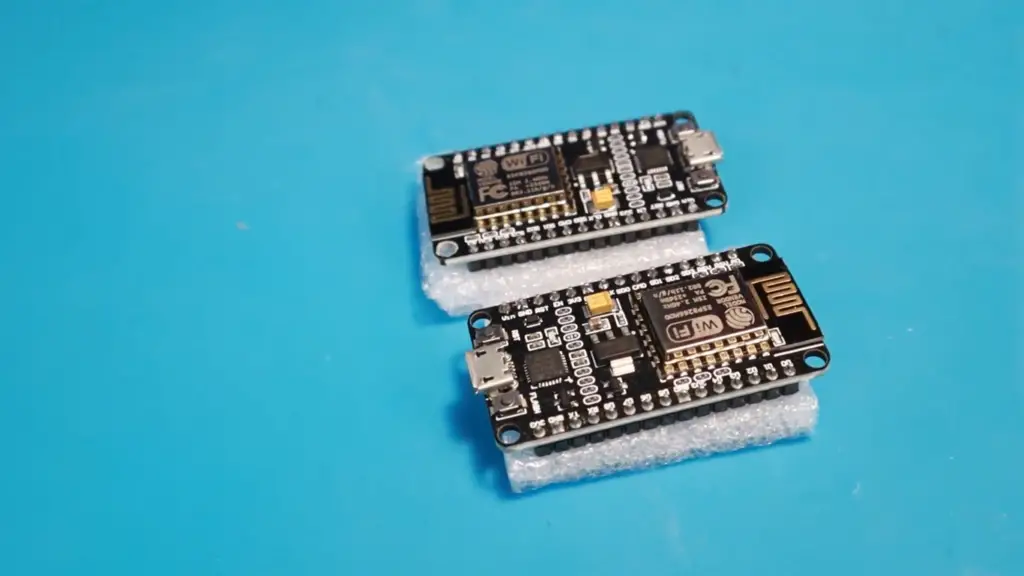 Making Your Own Gifts for Electricians
If you really want to show your appreciation for an electrician in your life, why not make them something special?
From DIY tool bags and desk organizers to personalized knick-knacks and more, here are some ideas for homemade gifts that any electrician would love.
DIY Tool Bag: For a useful and practical gift, consider making a tool bag for your favorite electrician. Begin by finding an old canvas or leather bag with pockets and sturdy handles. Then, fill the bag up with whatever tools the electrician might need, such as screwdrivers, pliers, wire strippers and connectors. Make sure to include safety goggles and gloves too!
Personalized Desk Organizer: A personalized desk organizer is another great gift idea for an electrician. You can find plain wooden boxes at most craft stores and then decorate them with paint or wood burning kits to make them special. Add in some of their favorite tools or objects related to their line of work for an extra special touch.
Knick-Knacks: Electricians spend a lot of time on the job, so it's nice to give them something fun to look at when they take a break. Consider making small knick-knacks such as picture frames with funny electrical puns or keychains with tiny tools attached. [6]
Coffee Mug: A personalized coffee mug is a great way to show your appreciation for an electrician. Consider having a funny slogan or quote printed on the mug, along with their name and job title. It's sure to bring a smile to their face every time they take a sip of their coffee!
Gift Basket: If you don't have time to make something yourself, why not curate a gift basket of useful items for your favorite electrician? Consider filling the basket with tools and supplies they use on a daily basis, such as electrical tape, screwdrivers and wire cutters. You can also include some snacks or fun gadgets that relate to their line of work.
Personalized Calendar: Electricians often have tight schedules and deadlines, so a personalized calendar is a great gift idea. Consider making the calendar with pictures of tools or electrical diagrams that are related to their line of work. It's sure to bring a smile to their face every time they look at it!
Gift Certificate: If you're still unsure what to get for the electrician in your life, why not give them a gift certificate? You can find vouchers online that are specifically tailored to electricians or tradespeople. Consider getting them one for their favorite store or tool supplier so they can purchase whatever they need!
No matter what type of gift you choose, it's sure to put a smile on the face of any electrician. Show your appreciation with these ideas and make sure to thank them for everything they do!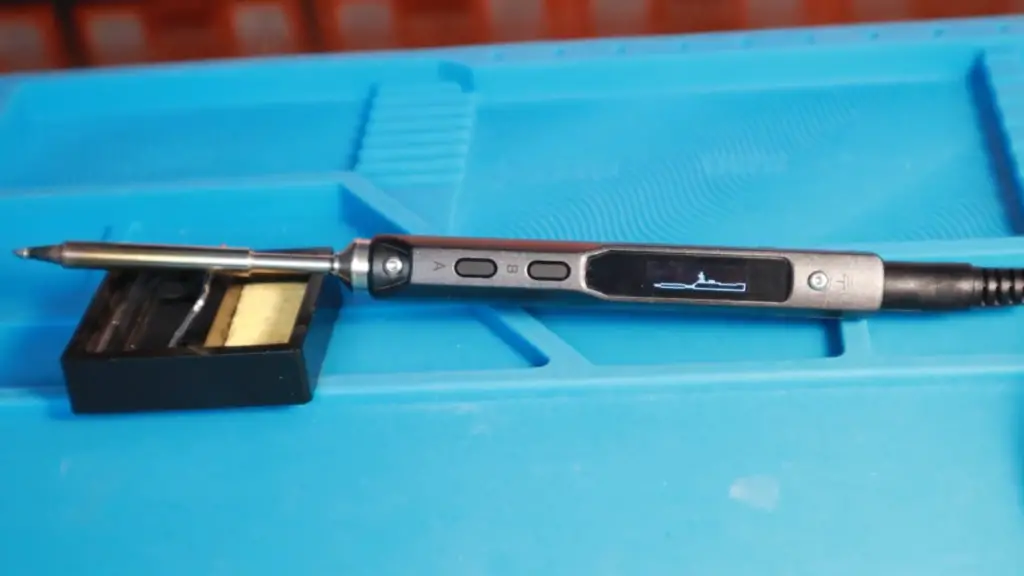 FAQs
What are electricians good at?
Electricians are skilled tradespeople who specialize in the safe installation, maintenance, and repair of electric systems. They have expertise in a wide range of electrical systems such as wiring, lighting fixtures, generators, motors, transformers, and cables. Electricians also understand the dangers associated with working with electricity and can advise homeowners on how to best handle any electrical issues they may be experiencing.
What types of gifts would make good presents for electricians?
Gifts for electricians should reflect their interests and skillset. Some great ideas include tools like multimeters and wire cutters; safety items such as insulated gloves or hard hats; novelty items like custom-engraved toolboxes; educational items such as books about electrical engineering or DIY projects; and practical items like extra fuses or outlet adapters. In addition, electricians may appreciate small gestures such as gift cards to their favorite hardware store or a subscription to an industry magazine.
What should I avoid when buying presents for electricians?
When shopping for gifts for electricians, it's important to stay away from generic items that don't reflect the recipient's profession or interests. It's also best to avoid any electrical-related items that they may already have in their toolbox or are not certified safety products. Lastly, since electricians often work long hours and can be away from home for extended periods of time, it's wise to avoid giving items that require frequent upkeep such as plants.
What makes a successful electrician?
Successful electricians have a variety of skills and qualities that enable them to safely and efficiently work with electrical systems. They must be knowledgeable about the various types of wiring, fixtures, and equipment used in their field. Additionally, they should possess strong problem-solving skills and the ability to think quickly under pressure. Electricians also need to be organized, detail-oriented, and able to read blueprints accurately. Finally, successful electricians understand the importance of following safety protocols when working with electricity.
What skills do electricians need?
Electricians must have a wide range of skills in order to be successful and safe in their profession. These skills include knowledge of electrical theory, component identification, material selection, safety practices, wiring methods, troubleshooting techniques, and installation procedures. Electricians also need to understand the relevant codes and regulations that govern the use of electricity and electrical equipment in their area. In addition to technical skills, electricians also need problem-solving abilities as well as strong communication and organizational skills in order to properly assess situations and make sound decisions. Finally, they must possess manual dexterity and physical strength in order to work with tools safely and efficiently.
What are the hobbies of electricians?
Electricians often enjoy hobbies that involve electricity and/or electronics. These include activities like building circuits, creating homemade gadgets, tinkering with model airplanes or cars, and even playing video games. Electricians may also be interested in photography as a hobby since it involves working with lighting and other equipment that require electrical components. Other popular hobbies among electricians include camping, fishing, woodworking, and gardening.
What to not give an electrician?
When shopping for gifts for an electrician, it is important to understand their profession and the tools they use. Therefore, items such as drill bits or saws may not be the best gifts since electricians generally do not use these tools in their day-to-day work. If you are buying a gift for a professional electrician, avoid buying items that could be seen as distracting or unnecessary. This includes items like novelty t-shirts, toys, gag gifts, or other distractions that may take away from their focus while working. It is also important to avoid giving general electronics related items such as computers or phones unless the specific model of item was requested. Lastly, try to avoid purchasing anything electrical related that has not been approved by an accredited safety organization.
Useful Video: Best Gifts for Maker | What to Get Electrical Enthusiast for Christmas
Conclusion
With these great gift ideas, your electrician will be sure to appreciate the thought and effort you put into selecting a special present. Whether you're shopping for an experienced journeyman or a new apprentice, these useful, fun items are sure to make any electrician happy. From crucial tools like specialty screwdrivers and multimeters to unique gifts like wearables and flashlights, there's something for everyone in this list of the best gifts for electricians. Beyond showcasing your appreciation for their hard work, these thoughtful presents will also make their job easier – no matter what level of experience they have. After all, the right tool can make or break a job! So show your gratitude with one of these amazing gifts that will help them tackle their next task with ease.
Happy shopping! And don't forget to thank your electrician for their hard work and dedication. They deserve it!
References
https://asktheelectricalguy.com/best-gifts-for-electricians/
https://www.thisiswhyimbroke.com/gifts-for-electricians/
https://blog.inspireuplift.com/gifts-for-electricians/
https://intentionscount.com/best-gifts-for-electricians/
https://chasingdaisiesblog.com/best-gifts-for-electricians/
https://birthdayinspire.com/gifts-for-electricians/