Are you interested in starting an electrical business? If so, then this post is for you. As an electrician, you can leverage your talents and skills to set up your own electrical business, which can be a rewarding career path. You will need to properly structure your business and understand all of the necessary licenses, regulations, and safety protocols before getting started. This blog post outlines the steps involved in launching an electrical venture, from creating a legal entity to obtaining the correct certification and permits needed to do a successful job. With some hard work and commitment, anyone with experience in this field can make their dream of owning their own business come true!
Creating a Legal Entity for Your Electrical Business
The first step to opening an electrical business is to register your business with the appropriate government agencies. To establish your business, it is necessary to form a legal entity like a limited liability company (LLC) or a corporation. This will protect you from personal liability and help you manage taxes more easily. The process of registering your business typically involves filing paperwork with your state government, obtaining licenses, and possibly registering with local governments.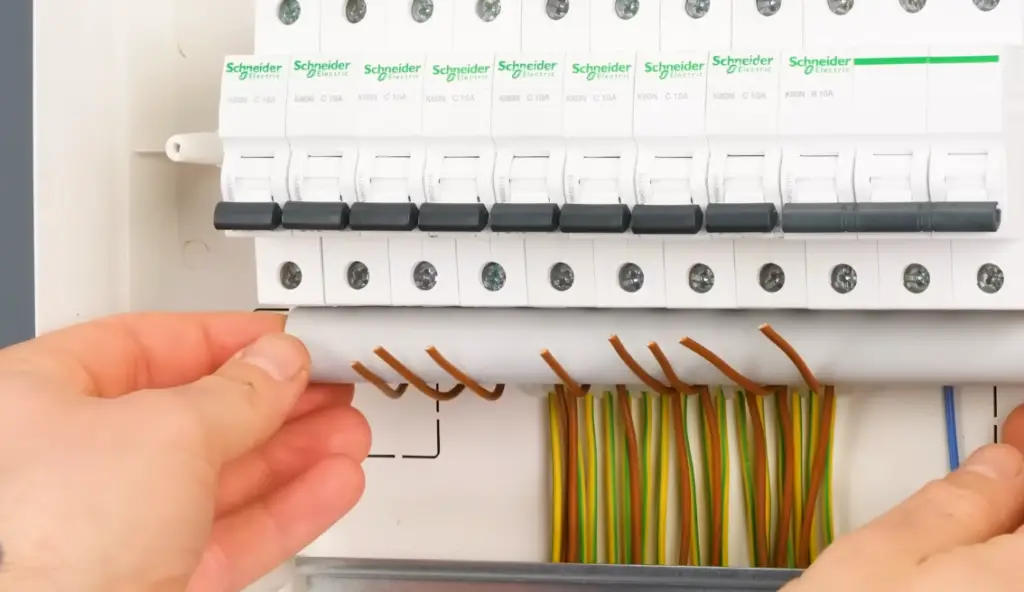 Once you've registered your business legally, it's time to start thinking about how you will fund it. Depending on the scale of your operations, this could involve taking out loans from banks or other financial institutions or finding investors who are willing to invest in your venture. It can also involve setting up a budget and tracking your finances to ensure that you're not overspending. [1]
Obtaining Licenses and Permits
Another important step in starting an electrical business is to obtain the necessary licenses and permits. Depending on your state, you may need to apply for an electrical contractor's license or a journeyman's license. You may also be required to carry liability insurance and worker's compensation insurance. Additionally, if you plan to open a storefront, you may need to obtain a business permit from the local government, as well as any other permits related to building codes or zoning laws. Doing research to ensure you have the proper licenses and permits in place prior to launching your business is essential.
Developing Safety Protocols
Once you've determined the type of electrical business you'd like to start, it's important to develop safety protocols for your employees and customers. Safety must be a top priority in any electrical business since electricity is a dangerous force that can cause injury or death if not handled properly. To operate an electrical business safely, you should:
Establish guidelines for working with electricity. It's important to make sure everyone operating within your business is aware of all of the safety procedures that need to be followed while handling electric currents and voltages.
Make sure all of your equipment and tools are up-to-date and in good working order. Check for loose wires, frayed insulation, etc., before each job to make sure everything is safe.
Ensure your employees are properly trained in the safety protocols and guidelines you set for your business. This includes making sure that any new employees have been adequately trained before they begin working on their own. [2]
Develop a system of regular maintenance checks to keep all areas of your business safe. This means regularly inspecting electrical wiring, tools, and other equipment to ensure it's in good working order.
Starting an electrical business requires plenty of thought and preparation. All safety protocols should be clearly established from the start so everyone involved can operate safely and efficiently. With the right procedures in place, you can successfully launch a profitable electrical business without putting anyone in harm's way.
Choosing the Best Location for Your Business
Location is key when it comes to having success in the electrical business. You should take into account the local need for businesses like yours, as well as parking and foot traffic considerations. It's also important to look into zoning regulations in your area, which can place limits on what type of business you are allowed to operate from a particular location.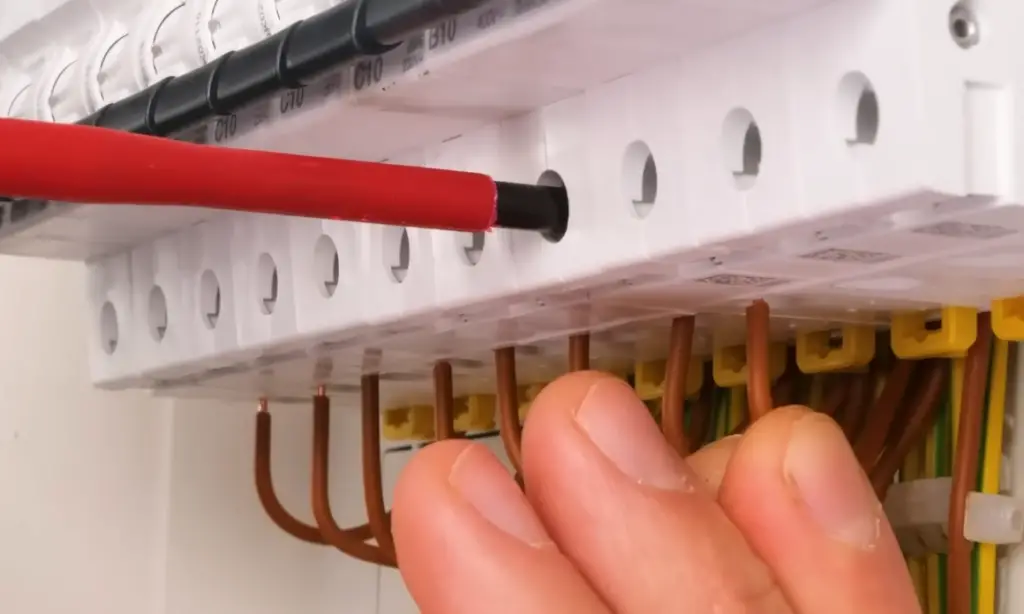 If you plan to offer services such as wiring or repair work that may require heavy machinery, consider locating your business near industrial areas where noise won't be an issue. Also make sure there is enough space for customers and employees to park their vehicles safely.
Finally, look at the competition in the area; if similar businesses already exist nearby, you will have more work cut out for you in order to succeed.
Finding Your First Clients
Once you have established your business, the next step is to find clients. Networking events can be a great way to make connections with potential customers. Ask friends and family if they know anyone who might need electrical services. You can also advertise your services through social media or in local newspapers and magazines. Word-of-mouth is an incredibly powerful marketing tool! Be sure to ask your satisfied customers for referrals, as this will help grow your client base quickly. It's also important to build relationships with suppliers and subcontractors as you may need their assistance with certain projects.
Finally, don't forget about professional organizations such as the National Electrical Contractors Association, as these are excellent resources for finding new opportunities. [3]
Setting Up Financing and Investing in Equipment
A loan or line of credit from a bank is one option, but there are also other sources such as private investors, venture capitalists, and even government grants that could provide some capital. It's important to research all potential sources thoroughly before making any commitments.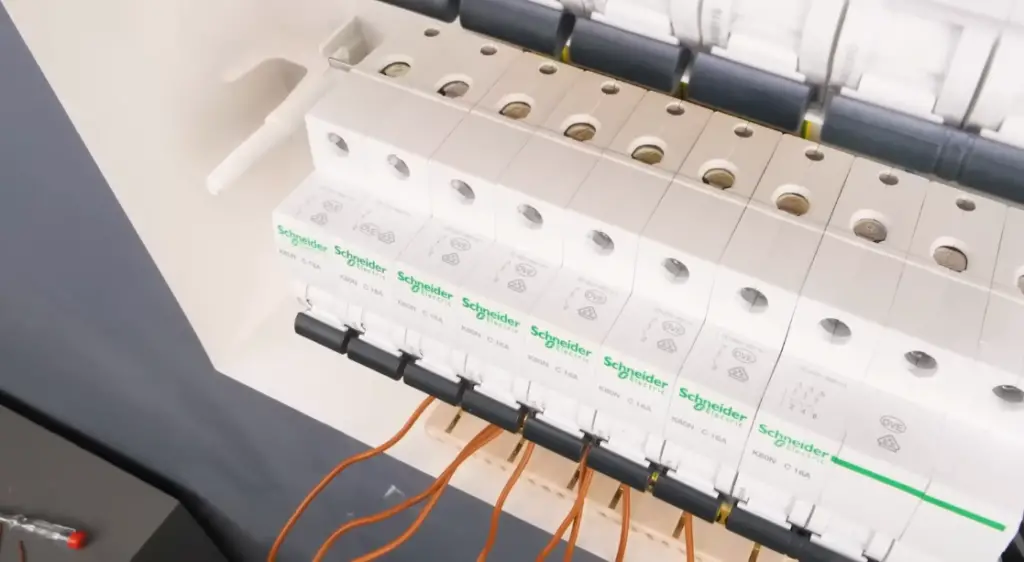 In addition to financial considerations, insurance is a must-have for any business involved in providing electrical services. Liability insurance will protect you against any legal claims arising from damages caused by your work and workers' compensation coverage will cover any employees' medical bills in case of an accident on the job. Make sure to investigate various insurance providers and compare rates before making your decision.
Finally, you'll need to make sure all necessary permits and licenses are obtained in order to legally operate your business. This involves seeking out local government agencies and researching their requirements for electrical businesses in your area. You may need a certified electrician's license or other related certifications depending on the scope of services you plan to provide. It's best to be proactive when it comes to compliance so that you can avoid potential headaches down the line.
Insurance Considerations
Before you consider opening your electrical business, it is important to consider the insurance coverage that will be necessary. It's important to have an appropriate amount of insurance for the type of work you are doing and any potential risks associated with it. This includes liability insurance in case something goes wrong during a job and someone is injured or their property damaged, as well as product liability if you are supplying parts or equipment to customers. You should also consider workers' compensation insurance for yourself and any employees you plan to hire to help run the business.
Lastly, make sure all contractors you may employ have current general liability policies in place so they don't put your business at risk. Having adequate insurance coverage can protect not only your business but also yourself from potential legal or financial difficulties. [4]
Marketing Strategies to Promote Your Business
Once you have set up your electrical business, it is important to promote and market it to customers. Here are some effective strategies to help get your business noticed:
Create a website – A professional website is essential for any business in today's digital age. It should include information about the services you provide, contact details, and customer reviews.
Establish an online presence – Social media sites such as Facebook, Twitter, and Instagram can be used to promote your business by sharing content relating to what you do and creating conversations with potential customers.
Networking – Get out there and join local trade associations or industry groups that may help to create new contacts and referrals for your business.
Advertising – Utilize traditional marketing channels such as print, radio, or television advertisements to increase your reach and customer base.
Events – Participate in local events such as fairs, conventions, and expositions to meet new customers and show them what you have to offer.
Referrals – Offer existing customers incentives if they refer you to a friend or family member who could use your services. This is an effective way to generate business without having to spend too much on advertising costs.
By implementing these strategies, you will be well on your way to promoting your electrical business and getting more customers!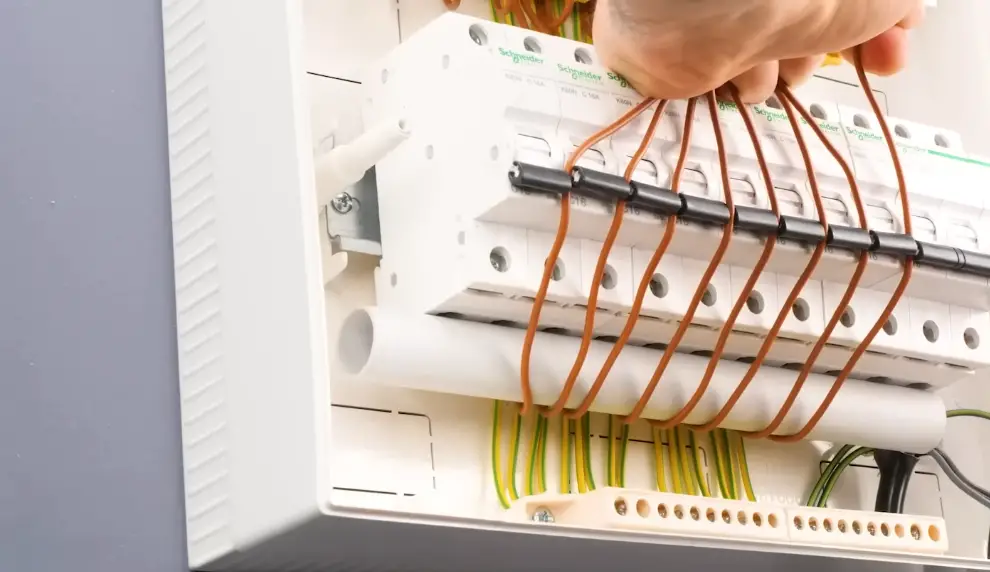 Benefits of Being an Electrician
An electrical business has many advantages, especially if you are an experienced electrician. Electricians have the opportunity to be their own boss and set their own hours while earning a good income. This can provide financial freedom and the ability to focus on personal interests or hobbies outside of work. Furthermore, owning an electrical business allows access to high-end tools that may not be as readily available when working for someone else.
Additionally, electricians can use their skills to provide additional services such as lighting design, wiring installation for appliances and more. This allows them to maximize profits while giving customers the specialized services they need. Furthermore, as an electrician you are able to work in a range of environments from residential homes to large-scale commercial projects – allowing for a wide range of job opportunities that require your skills and expertise. [5]
Skills Needed to Start an Electrical Business
Starting your own electrical business requires the right set of skills. First, you must have a thorough understanding of electricity and different electrical components, including wiring, transformers, switches, etc. You should also be familiar with various safety codes and regulations related to electricity and workmanship. Additionally, knowledge of common industry practices is needed to successfully run a business in this field.
Apart from technical expertise, you must also possess strong organizational abilities for managing the team and keeping track of supplies. Excellent customer service skills are essential as well since it is important to maintain good relationships with clients. Moreover, basic bookkeeping knowledge helps in streamlining finances and making sure that all taxes are paid on time along with ensuring accurate billing processes.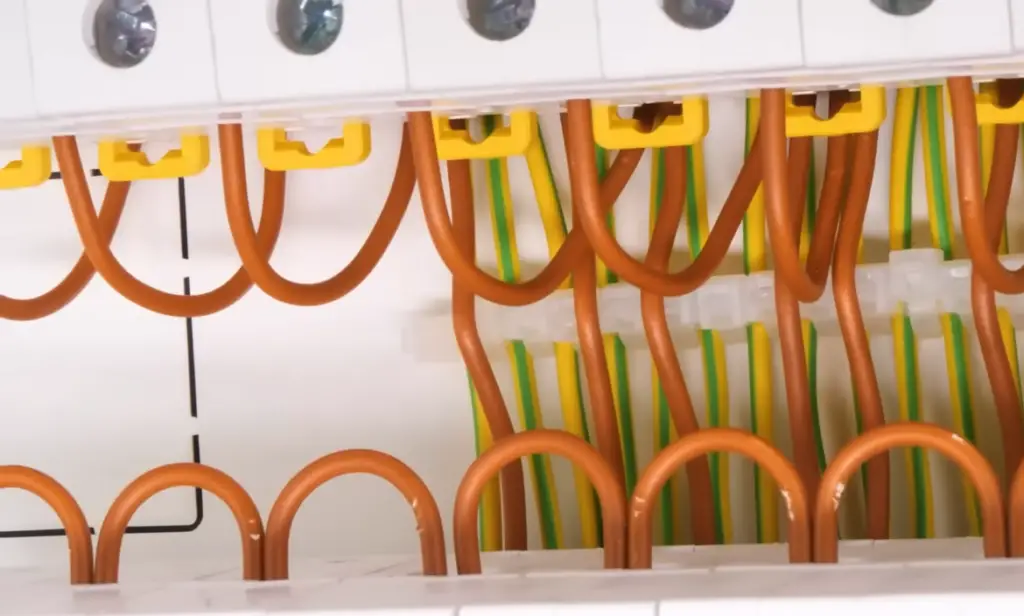 Finally, having a good marketing strategy is essential to getting your business off the ground. Putting up flyers and brochures about your services in the local area or developing a website are all ways of promoting your electrician business.
By understanding these skills needed to start an electrical business, you can begin taking steps towards setting up your own successful venture. With determination and hard work, you could be running a prosperous electrical business in no time.
What Do Electricians Do?
Electricians are responsible for the installation, maintenance, and repair of electrical systems in residential, commercial, and industrial buildings. They work with a variety of tools and equipment to diagnose any problems with wiring or circuitry. This includes testing cables and circuits for continuity using specialized equipment. Electricians may also install telecommunications systems such as telephone lines or fiber optic cable.
Additionally, they must have knowledge of local building codes and safety regulations related to the electrical field. It is essential that electricians take all necessary precautions when working with electricity to avoid accidents or injuries to themselves or others.
Besides the technical skills required to be an electrician, being successful in the field requires strong customer service skills too. Electricians often develop relationships with their clients that require being able to effectively communicate and establish trust. As an electrician, you will be responsible for ensuring the safety of any building or structure that requires your services.
Electricians are in high demand across the country and always need to stay up-to-date with the latest advances in technology. Starting your own electrical business is a great way to capitalize on this growing industry and find fulfilling work within it. Keep reading to learn more about how to get started! [6]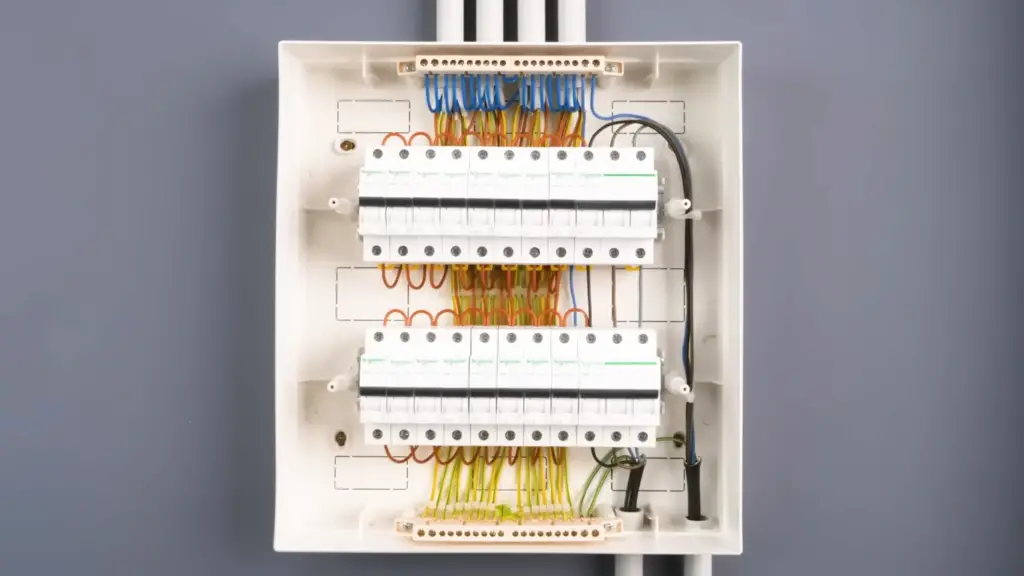 FAQ
How profitable is an electrical shop?
Starting an electrical business can be profitable depending on the scale of the operations, location, and services provided. The amount of money you make will depend on your overhead costs, marketing strategies, and ability to bring in new customers. It is important to remember that there may be periods when business is slow or down, so it's wise to have a financial cushion for these times.
What licenses do I need to open an electrical shop?
The first step in launching any type of business is obtaining the necessary permits and licenses from your local or state government. Depending on where you live, you may need a business license as well as electrician certifications and/or licensing. Additionally, if you are selling items out of your shop, you may need to obtain a sales tax registration.
What equipment do I need to start an electrical store?
The type of equipment you will need for your electrical business depends on the services and products offered. You will likely need basic tools such as pliers, screwdrivers, wire strippers, and voltage testers. Additionally, items like circuit breakers, switches, outlets, light fixtures and other supplies may be necessary depending on what you are providing in your store. It is important to research all the necessary items before setting up shop.
How do I market my electrical business?
Marketing your electrical business can involve traditional methods such as print ads in local newspapers or flyers distributed in the community. You may also want to consider modern tactics like using social media platforms to reach out to potential customers. Additionally, establishing relationships with other businesses in your area and networking can be an effective way to get the word out about your business.
What types of services can I offer as an electrical shop?
The type of services offered by an electrical shop will depend on its focus and the specific expertise of its owner or employees. Common services that may be offered include residential wiring and repairs, commercial lighting installations, generator repair and maintenance, and security system installation among others. It is important to research what similar shops are offering in order to create a unique service list which sets you apart from other businesses in the area. These are just some of the questions you should consider when starting your electrical business. With the right preparation, research, and dedication, you can be on your way to success.
How do I get more business electricians?
One way to get more business electricians is through networking. Reach out to other electrical companies in your area and offer to collaborate on projects or services. Also, utilize social media platforms like LinkedIn, Facebook, and Twitter to create relationships with potential customers and partners who could help you find qualified electricians. You can also attend tradeshows and industry events related to the electrical trade; this will give you an opportunity to meet people in the field and build valuable connections that can open up new business opportunities for you. Additionally, consider advertising your services online as well as in local newspapers or magazines – this will help raise awareness of your company and draw attention from potential customers looking for a reliable electrical contractor. Finally, don't forget about word-of-mouth: ask your current customers to refer their friends and family if they are satisfied with the work you've done for them.
How to start an electrical business in California?
Starting an electrical business in California requires the right combination of permits, licenses and certifications. The first step is to obtain a license from the Contractor's State License Board (CSLB). To get this license, you must pass written exams on electrical contracting regulations, laws and business practices. You must also meet financial requirements such as having a minimum net worth of $2,500 or higher and passing a criminal background check. Once you have obtained your CSLB license, it is important to familiarize yourself with local building codes and other applicable regulations. Additionally, ensure that proper insurance coverage is acquired for your business–it's essential for protecting yourself against liability issues.
Another critical step in starting an electrical business in California is finding the right resources. This includes having access to quality materials and components, as well as reliable suppliers. It also entails hiring skilled professionals who are properly licensed and certified in their respective fields.
Finally, it's important to establish relationships with local contractors and subcontractors who can help you manage projects and provide additional services. By following these steps, entrepreneurs can begin their electrical business journey in California with confidence.
Where is the best place to advertise for electrical business?
The best place to advertise for an electrical business depends on your budget and the type of customers you are looking to target. Generally, online advertising is a cost-effective way to reach large numbers of potential customers quickly. Platforms such as Google Ads, Facebook Ads, and LinkedIn Ads all provide targeted ways to advertise your business. Additionally, local newspapers or magazines can be useful for more localized advertising campaigns. Networking with other local businesses may also be beneficial in helping get the word out about your new electrical business, as well as providing invaluable connections within the industry. Don't forget about word of mouth either – it can be one of the most effective forms of marketing when it comes to starting any business!
Useful Video: How To Start An Electrical Business – My Story
Conclusion
Starting an electrical business is a great way to turn your passion for electricity into a profitable venture. By following these steps, you can make sure that you create a successful and safe business. Make sure to secure the necessary licenses, find the right equipment, obtain adequate insurance coverage, and market your services effectively. With hard work and dedication, starting an electrical business is possible with the right resources in hand.
Good luck!
References
https://business.nextdoor.com/en-us/small-business/resources/blog/how-to-start-an-electrical-business
https://getjobber.com/academy/electrical/how-to-start-electrical-business/
https://huckleberry.com/blog/starting-an-electrical-business/
https://www.tradifyhq.com/blog/how-to-start-an-electrical-business
https://howtostartanllc.com/business-ideas/electrician
https://smallbusiness.chron.com/start-small-electrical-business-2424.html