Do you want to become an electrician but lack experience? Look no further! With the right approach and a bit of focus, you can become an apprentice electrician without any prior trade knowledge. In this blog post we'll cover some key things you need to know about getting started as a fresh-out-of-the-box apprenticeship electrician, from learning the essential theory behind your chosen trade to finding a master mentor that can help guide your journey.
We will also go over what kind of certifications and qualifications are needed or recommended for prospective apprentices, including electrical safety testing standards required by law and best practices that will benefit your skillset moving forward. So if you're eager to get ahead in this competitive field then let's jump into it!
What Do I Need to Know Before Becoming an Electrician Apprentice?
Electrical Theory and Regulations
Before becoming an electrician apprentice, it is very important to have a basic understanding of electrical theory and regulations. This includes the National Electrical Code (NEC) which sets out standards for safety and installation techniques when working with electricity. Other areas of knowledge may include mathematics, physics, chemistry, and electronic circuits.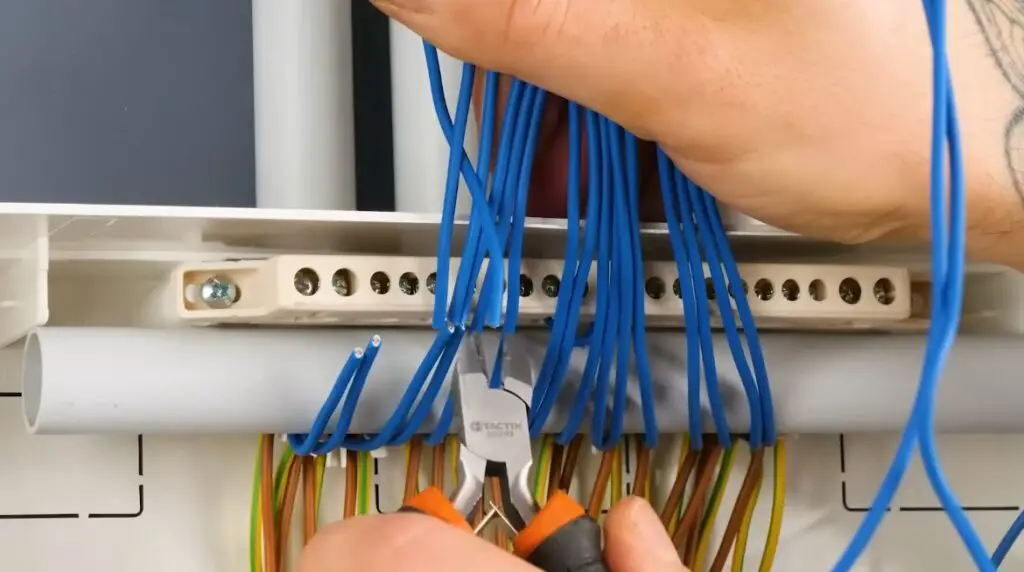 Physical Skills
Electricians must be able to climb ladders and work in tight spaces while carrying tools and materials. Dexterity is also important since many tasks involve manipulating small items or connecting wiring together.
Safety Testing Standards
Further Qualifications and Certifications
After learning the basics of electrical theory and regulations, electricians often pursue a formal apprenticeship program or additional certifications in order to practice their craft. A four-year apprenticeship is typically recommended for those seeking a career as an electrician. Many states require licensure tests prior to working as an electrician. Furthermore, some employers may require additional certifications in specialized areas such as solar energy, HVAC systems, automation systems, etc. This is just scratching the surface of what it takes to become an electrician apprentice with no experience. Becoming an electrician requires dedication to learning the fundamentals and gaining on-the-job experience.
With hard work and commitment, you can build the skills necessary for success in this rewarding field. With the right training and knowledge, you can become an electrician apprentice with no experience—and begin your journey towards a successful career in the electrical industry.
How Do I Find an Electrician Master Mentor?
Networking with Local Chapters of Professional Associations
The best way to find an experienced master electrician mentor is by networking with local chapters of professional associations. These associations are often closely affiliated with electrical apprenticeship programs and often have lists of master electricians who are willing to serve as mentors for aspiring electricians. You can attend meetings, ask questions, and make connections that will help you find a qualified mentor. It's also a great way to learn more about the profession before making any major decisions.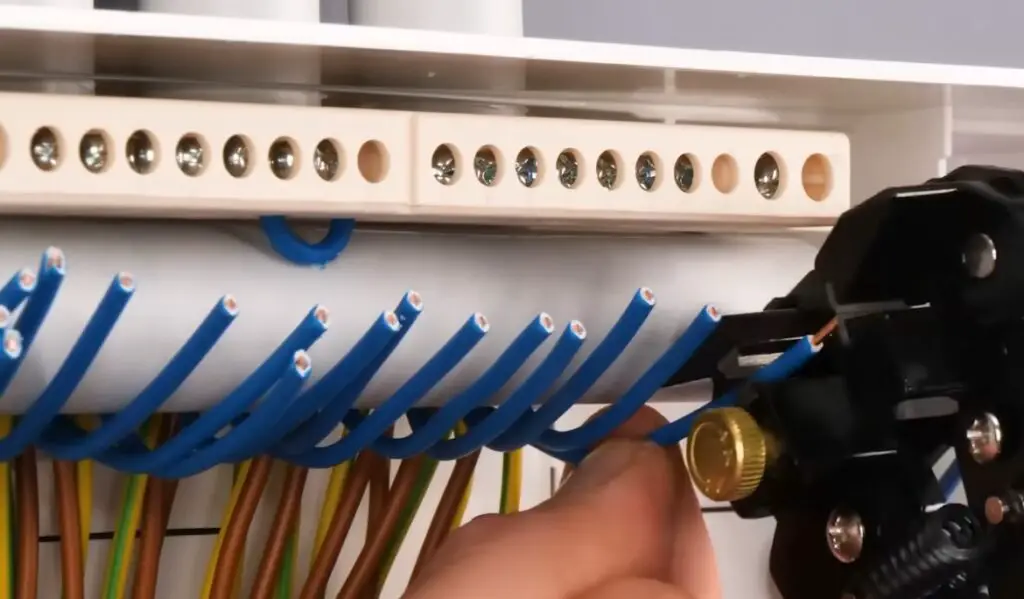 Finding Mentors on Social Media Platforms
Social media platforms like LinkedIn, Facebook, Twitter, and Instagram are great tools for finding potential mentors in your chosen field. Using these networks allows you to connect with people who share interests and hobbies similar to yours. There are many industry-specific groups, such as International Brotherhood of Electrical Workers or National Electrical Contractors Association, where you can ask questions and find mentors.
Contacting Companies Directly for Apprenticeship Opportunities
Moreover, you can reach out to electrical companies in your area to inquire about apprenticeship opportunities.
Most companies will be willing to discuss the requirements for becoming an apprentice and provide information on how to apply. Additionally, many of these companies may have experienced electricians who can serve as mentors or point you in the direction of other resources that can help you succeed in this career path.
Exploring Online Resources for Up-to-Date Information on Licensing Requirements and Job Openings
There are many online resources available that can help you stay informed on the latest licensing requirements and job openings in the field. The U.S. Department of Labor's website contains up-to-date information about apprenticeships and other career paths within the electrical industry.
Utilizing the Services of a Professional Recruiter or Agency
Finally, you can consider utilizing the services of a professional recruiter or agency. These companies specialize in assisting aspiring electricians with their job search by connecting them to employers who are hiring apprentices. They can also provide guidance and advice on how to build your resume, practice for interviews, and market yourself properly to potential employers. In conclusion, there are many ways to find an experienced master electrician mentor and get started on the path towards becoming an electrician apprentice with no experience.
Networking with local chapters of professional associations, searching for mentors on social media platforms, contacting companies directly for apprenticeship opportunities, exploring online resources for up-to-date information on licensing requirements and job openings, and utilizing the services of a professional recruiter or agency are all great ways to find an experienced master electrician mentor and increase your chances of becoming an electrician apprentice with no experience. [2]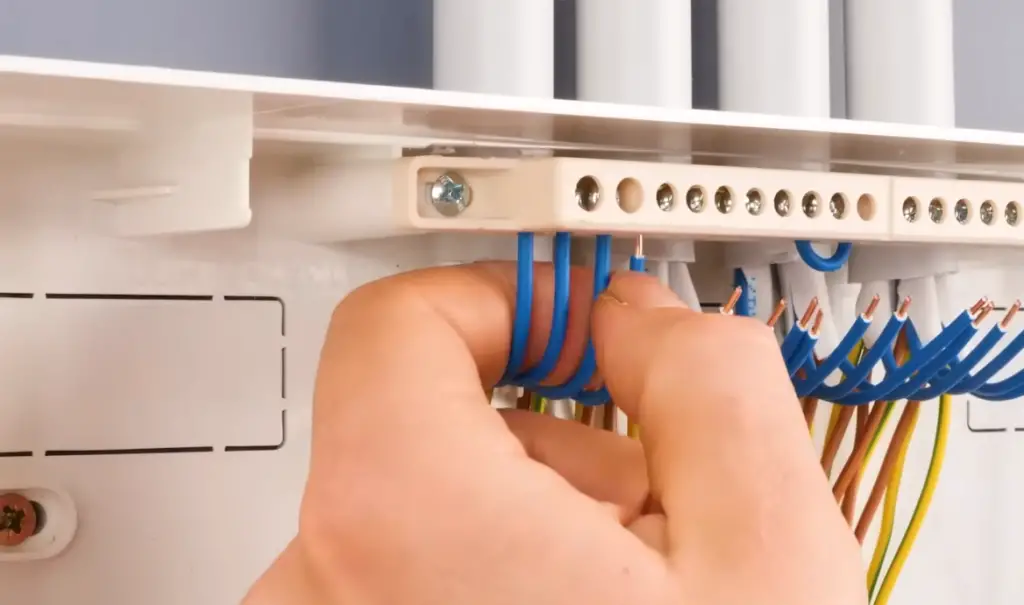 Benefits of Being an Electrician Apprentice
Being an electrician apprentice can be a rewarding career choice. Not only will you have the chance to work with electricity and electrical systems, but you will also gain valuable skills that are essential for succeeding in this field. As an apprentice, you'll get on-the-job training from experienced professionals who can help guide you as you learn about the trade. This means that you won't need to spend years studying in a classroom setting—you can learn by doing!
Additionally, as an apprentice, you may be eligible for wages or benefits like health insurance coverage. After completing your apprenticeship program, you'll also have a leg up when it comes to finding employment and even furthering your education in this field. Your experience as an apprentice will make you a desirable candidate for employers because of the skills you've acquired while on the job.
Finally, electricians are in high demand. This means that there are plenty of opportunities to utilize your skills and create a successful career in this field. Electricians can find work in residential, commercial and industrial settings, so no matter what type of environment you prefer to work in, there is likely something available that suits your needs.
With hard work and dedication, you can become an expert electrician with great earning potential! All it takes is taking the first step—becoming an apprentice and learning from experienced professionals who can help guide you on this journey.
Potential Challenges
Although an apprenticeship is a great way to gain experience and learn the trade without prior knowledge, becoming an electrician apprentice with no experience can be quite challenging. There are several potential obstacles you may face when seeking out such opportunities:
Availability: Finding apprenticeships that don't require experience can be difficult since these types of programs are often competitive and in high demand. If there are not enough openings available at the time you apply, it could take longer to secure a position as an apprentice.
Qualifications: You may also have difficulty meeting certain qualifications for some positions due to your lack of experience. This includes having strong math skills, passing written tests or physical exams, providing references from previous employers, and more. [3]
Cost: Many apprenticeship programs have associated costs, such as tuition fees or equipment purchases. This can be a challenge for those without the financial resources to pay upfront for such things.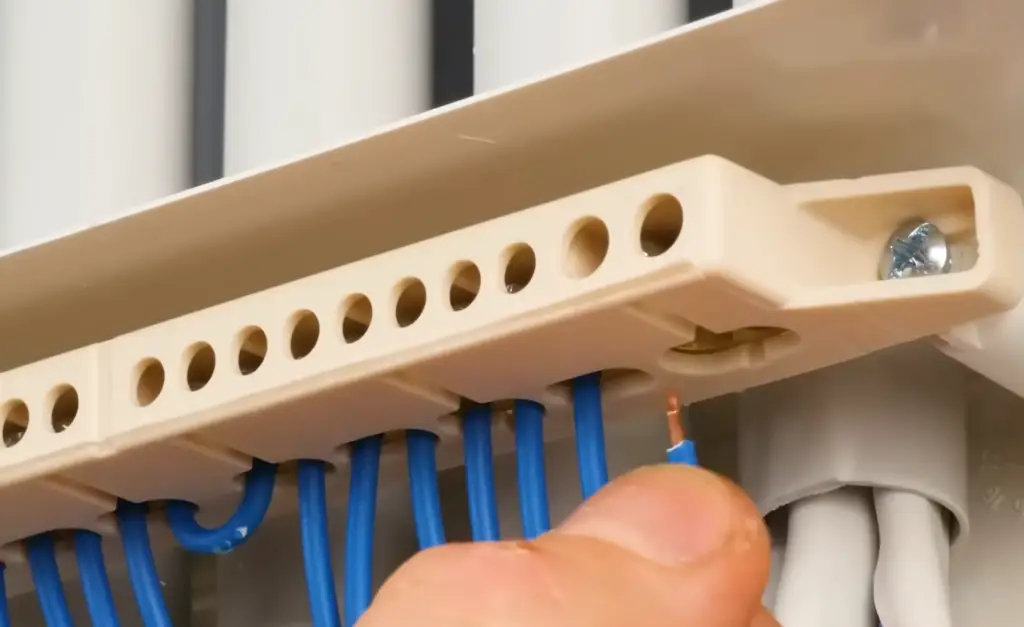 Skills Needed
Before attempting to become an electrician apprentice, it is important to understand the skills needed for the job.
Even if you don't have any experience as an electrician, having knowledge in basic electrical safety and technical concepts such as wiring techniques can be beneficial. Being able to read blueprints or electrical schematic diagrams is also advantageous in this field.
Furthermore, a good understanding of mathematics is important since calculations are often required in order to measure and install wires correctly. Possessing strong problem-solving abilities and communication skills can help you effectively communicate with other professionals and customers when interacting in the workplace.
Finally, being organized and detail-oriented can ensure that your work meets safety standards while also getting jobs done efficiently. [4]
What Do Electricians Do?
Electricians are responsible for installing, repairing, and maintaining electrical systems. They must be able to read blueprints and wiring diagrams accurately and safely. Electricians often work with a variety of materials including conduit, wire, circuit breakers, switches, outlets, transformers, motors, lighting fixtures, and more. Knowledge of local building codes is essential in order to ensure that the job conforms to all safety regulations. Additionally, electricians must be familiar with tools such as ladders, pliers and screwdrivers which they use to complete their work.
Most apprenticeships require applicants to have completed a high school diploma or equivalent education before applying. Other requirements may include an aptitude for mathematics along with basic knowledge of construction-related concepts like electrical theory and the proper use of tools. In some cases, prior work experience in a related trade is also beneficial.
Once accepted into an apprenticeship program, electrician apprentices are typically responsible for assisting journeyman electricians with their daily tasks. This could include helping to install wiring, running conduit, checking circuits and troubleshooting problems.
Overall, becoming an electrician apprentice requires dedication and hard work but can be an incredibly rewarding career path for those who have the necessary skills and determination. With proper training and experience, electricians can look forward to a long and successful career. [5]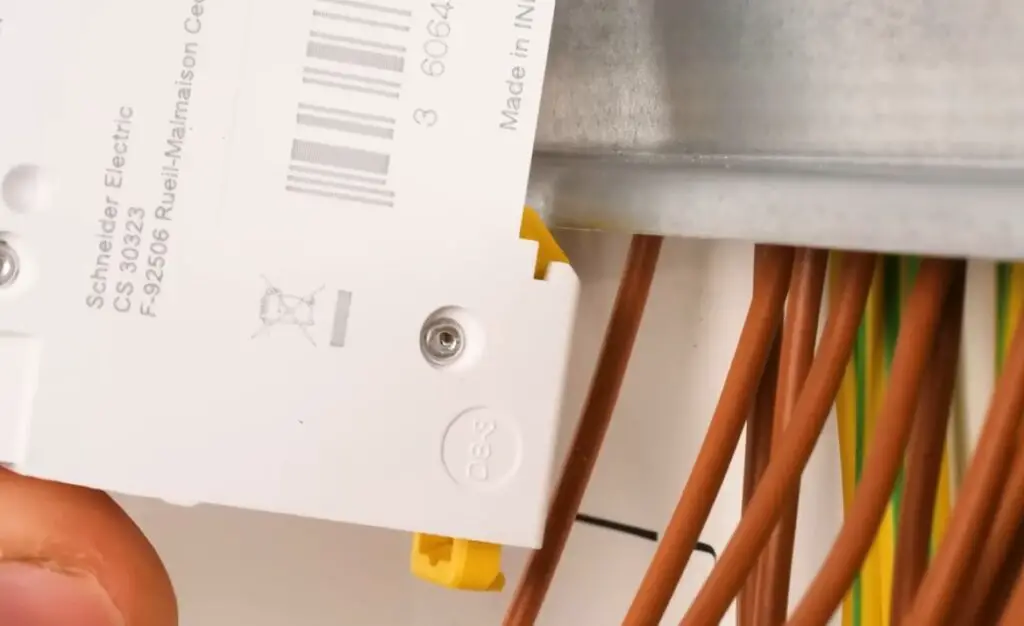 FAQ
Can I become an electrician without an apprenticeship in the UK?
Yes, it is possible to become an electrician without an apprenticeship in the UK. You can choose to take a City and Guilds qualification or other courses that will give you the skills necessary to enter into the profession. It is important to note, however, that having a formal apprenticeship program under your belt is almost always preferred by employers when hiring electricians.
Do I need any qualifications or prior experience to become an electrical apprentice?
No specific qualifications are required for becoming an electrician apprentice; however, if you have good maths and science skills then this would be beneficial. Having some work experience in a related field such as construction or engineering could also help improve your chances of getting taken on as an apprentice. It is also important to remember that you will need to complete safety and technical courses as part of your apprenticeship.
What types of jobs can I do as an electrician apprentice?
As an electrician apprentice, you may be expected to work on a range of tasks such as installing wiring systems, repairing electrical equipment, reading blueprints and diagrams, and performing preventative maintenance. You will also learn how to safely work with electricity, use tools and test meters. With the right training, you can progress in your career and become a qualified electrician over time.
Are there any other benefits that come with becoming an apprentice?
Yes! Working as an electrician apprentice offers great opportunities for learning more about the profession while gaining valuable experience. You can also earn while you learn, as apprentices are usually paid for the hours they work. Furthermore, having an apprenticeship may open up more job opportunities in the future and can help to build your reputation in the industry.
What should I look for when choosing an electrical apprenticeship?
When looking for an electrical apprenticeship it is important to ensure that the programme offers good quality training and meets all of the necessary safety requirements. Be sure to check what support will be provided throughout your time on the program, such as guidance from experienced professionals or access to additional resources. It is also beneficial if you can find an apprenticeship that allows you to gain a recognised qualification upon completion.
What skills do electricians need?
Electricians need to possess strong technical skills, including working with tools and machinery, reading blueprints, and troubleshooting. They must also have good problem-solving skills and be detail-oriented. Furthermore, electricians should stay up to date on the latest electrical safety codes and regulations in their area. It is also important for electricians to have basic customer service skills as they may need to interact with clients or customers while on the job. Ultimately, an ideal electrician will be able to perform in a wide variety of different settings with ease and confidence.
What are the duties of an electrician?
Electricians are responsible for installing, maintaining and repairing electrical systems and equipment. Their job duties may include inspecting electrical components such as wiring, circuit breakers, transformers and other related devices; using power tools to cut, drill and tap cables; connecting wires, conduits and fixtures; testing continuity of circuits with multimeters or other test instruments; troubleshooting malfunctions in the system or equipment; replacing damaged components; following local codes when installing new systems or changing existing ones; preparing drawings based on customer specifications; performing preventive maintenance procedures; providing advice on how to use energy efficiently in a workplace setting. Electricians also need to be well-versed in safety measures when working with electricity. They must pay attention to details at all times while on the job, and be able to solve problems quickly and efficiently.
How do I become an electrician in California?
Before you can become an electrician apprentice in California, you must first successfully complete one of the following:
An approved Electrician Trainee Program of at least 4,000 hours;
A recognized academic program (such as an Associate's Degree or Certificate) with a minimum of 144 quarter/96 semester units from an accredited college;
Completion of four years' experience performing journey-level electrical work as verified by your employer(s).
Once you have achieved one of these three qualifications, then you can apply for a California State Electrical license through the Contractors State License Board. After submitting and being approved for the license, you will be able to begin searching for an apprenticeship opportunity. When searching for an apprenticeship opportunity, you should look to see if the program is registered with the California Division of Apprenticeship Standards. This will provide you with assurance that the apprenticeship program meets industry standards in terms of safety, education, and training.
Useful Video: What Should Apprentices Expect on Day One?
Conclusion
Becoming an electrician apprentice with no experience may seem like a difficult task but it's certainly not impossible. With the right combination of training, aptitude, attitude and perseverance, you can develop the skills necessary to become an electrical apprentice. Once accepted as an apprentice, you will be able to further expand your knowledge and hone your skills in the trade under the guidance of experienced professionals. By continuously striving towards excellence, there is no limit to what you can achieve in this rewarding career.
Congratulations on beginning your journey towards becoming an electrician! Good luck!
References
https://www.ziprecruiter.com/e/How-to-Become-an-Electrician-With-No-Experience
https://www.indeed.com/q-Electrician-Apprentice-No-Experience-jobs.html
https://intercoast.edu/blog/electrician-apprenticeship-ibew/
https://www.bizinsure.com/electrical-apprenticeship/
https://www.findapprenticeships.co.uk/electrician-apprenticeships/