Are you an electrician looking for the best apps to make your job easier? Technology and smartphones can be used to aid in many tasks throughout daily life, and that includes working as a professional electrician. We've put together some of the best apps available which are designed specifically to help electricians improve their workflow, speed up processes such as checking voltage readings or calculating string sizes for installations. Keep reading to find out about our top picks for must-have electrical tradesman apps!
Best Apps for Electricians
1. SparkrCalc
2. Electrician Calculator Pro
Electrician Calculator Pro is an all-in-one calculator for electricians. The app features a fully customizable keyboard with over 400 electrical formulas and calculations, as well as the ability to quickly switch between multiple units of measurement. It also includes a database of commonly used materials, parts and tools which can be accessed during calculations. [1]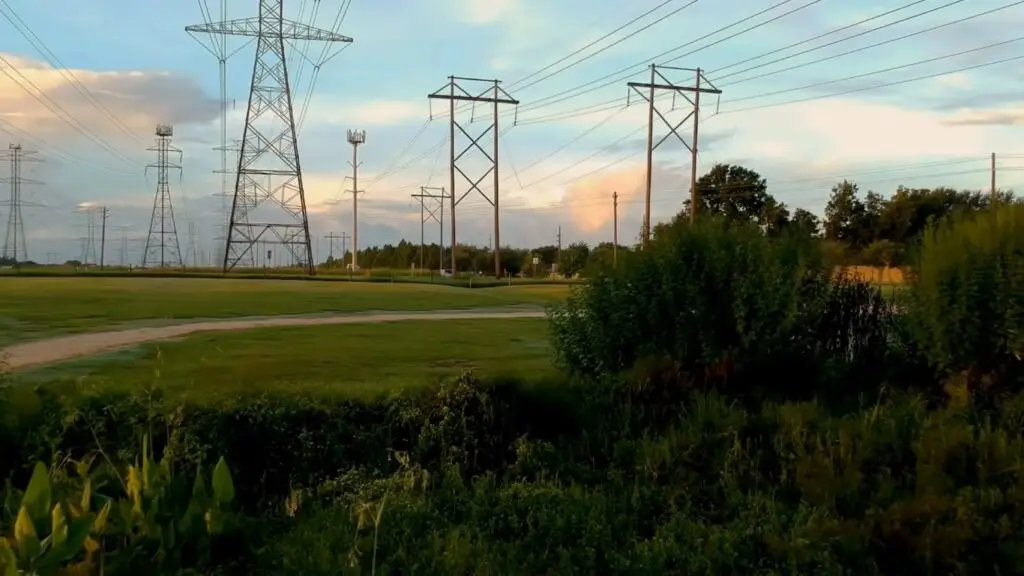 3. Household Electric Circuits
This app is a great tool for electricians to manage and control household electrical circuits. It allows the user to monitor all the electrical circuits in their home, from lighting to heating systems. The app also has a detailed troubleshooting guide with step-by-step instructions for resolving any issue that may arise. The user can even wire up a new circuit or modify an existing one without needing external assistance. With this app, electricians can have full control over the power and electricity usage in their homes.
4. NEC Code Companion Lite
The purpose of this app is to assist electricians in keeping themselves updated with the latest edition of the National Electrical Code (NEC). Any changes or amendments made to the code are pushed out to the app, so electricians can access and remain compliant on their latest projects. It also contains diagrams and illustrations for better understanding of any difficult concepts. The Lite version of this app is free, but there is a more robust paid version that comes with extra features like testing questions and quizzes.
5. Electrical Wiring Diagrams & Calculations
When it comes to planning and executing electrical jobs, having a good wiring diagram can make all the difference.
Electrical Wiring Diagrams & Calculations is an app that helps electricians create detailed plans for complex wiring projects. The app helps calculate loads, voltage drops, wire size, and circuit conductor temperatures rapidly and accurately. It also includes comprehensive diagrams of commercial and residential building components such as elevators, switches, outlets and more. This makes it easier to complete complicated tasks like installing HVAC systems or setting up high-voltage power lines quickly and correctly. With this app in your pocket, you'll have no problem tackling any job! [2]
6. Volt Test Pro Voltage Detector
Volt Test Pro Voltage Detector is a great tool for electricians who need to test for voltage. The app features an easy-to-use user interface that allows you to quickly locate and identify live wires without risking shocks or damage. It also has settings to detect AC and DC voltages in different ranges, so you can make sure your work is up to code. With Volt Test Pro Voltage Detector, you'll be able to get the job done safely and correctly every time!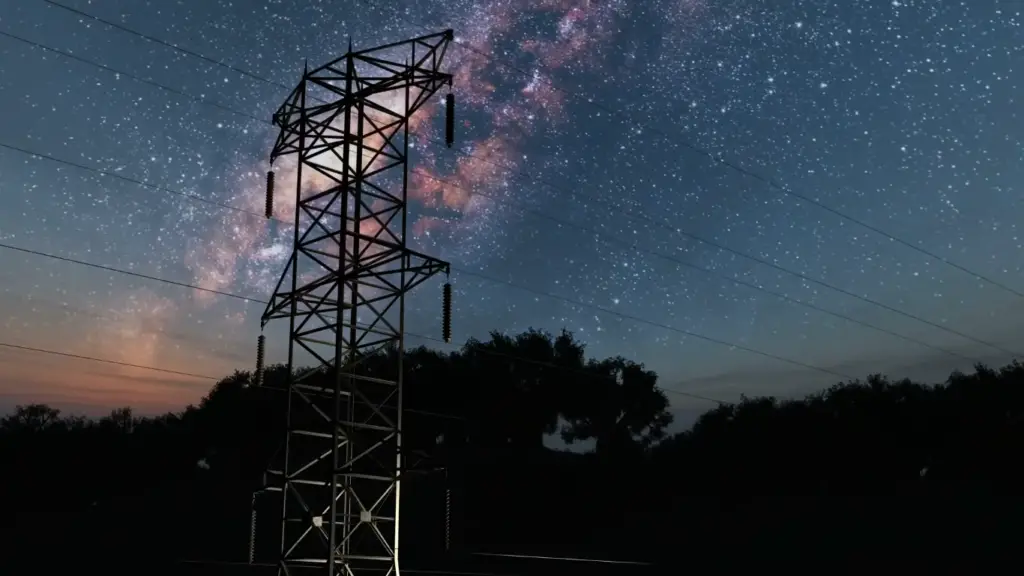 7. Cable Sizing (for Electrical Engineers)
This app allows electricians to calculate the cable size for a variety of electrical projects. The app features an intuitive user interface which makes it easy to navigate and find the necessary information quickly.
It also includes a calculator to accurately determine the correct size of the cables needed for any project. It can be used in residential, commercial or industrial environments, and is perfect for use by both experienced professionals as well as those just starting out in the field. This app can save time and money when calculating cable sizes for your next project!
8. Electrical Circuit Tracer & Tester
This app is a must-have for electricians who need to locate and diagnose problems with electrical circuits. It includes features such as circuit tracing, voltage testing, and current measurement capabilities. It also has a variety of other tools that can help save time and money when troubleshooting electrical issues. This app is easy to use and contains a wealth of essential information for any electrician.
9. iCircuit – The Virtual Lab for Electronics Engineering
This app is great for electricians and engineers who need to create, analyze, and simulate electronic circuits. It has a user-friendly interface and an extensive library of components which make it easy to create even the most complex of circuits. The simulator also provides detailed information regarding how the circuit behaves so that users can identify any potential problems or errors in their design before it goes into production. This app is perfect for all levels of experience, from beginners right up to experts!
10. MagTek Mobile Magnetic Stripe Reader and Scanner
This app is designed to help electricians quickly read and scan magnetic stripes for card transactions. It's lightweight and durable, so it can be used both on the go and in the office. The app also includes a barcode scanner, which makes it easy to input customer data and payments into your system. Additionally, it can be integrated with a wide variety of POS systems, making it ideal for any business looking to streamline their payment processing. And best of all – there are no monthly fees!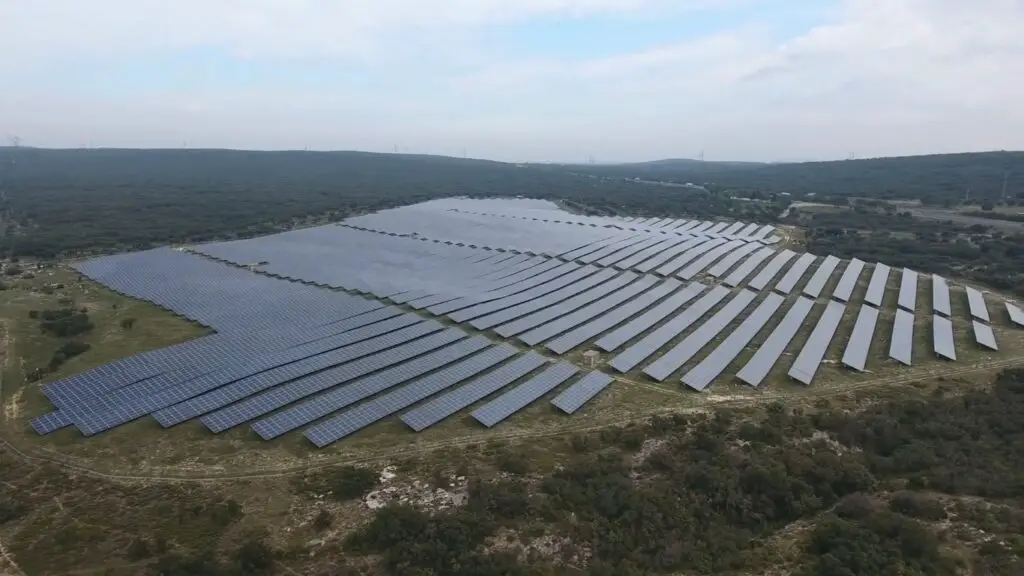 11. Utilize Electrical Estimating
This app makes it easier for electricians to calculate and estimate costs of electrical projects. It can quickly generate estimates for material, labor, equipment and other components, making it a great tool for budgeting. The app also allows electricians to easily schedule and manage work orders. Plus, its user-friendly interface makes it simple to navigate and use. [3]
12. Voltage Drop Calculator
This app makes calculating voltage drops easy and fast, saving you time and money. With this app, electricians can quickly calculate the maximum allowable length of wire for a given circuit, allowing them to make informed decisions on installations or repairs. It also provides accurate data for conductors, which ensures that any wiring job is safe and up to code. The Voltage Drop Calculator app is available on iOS and Android devices.
13. Electrician Toolkit – Lite Version
This app allows electricians to quickly access important formulas and data related to electrical work. It includes a voltage drop calculator, ohms law calculator, wire size calculator, conduit fill calculator and other important features that are essential for any electrician. This free version of the Electrician Toolkit Lite offers all the same features as the full version but with limited functionality. It is available on iOS and Android devices.
14. Watt Watcher App
This free app is a great tool for electricians. It helps you monitor and track the energy usage of your electrical systems.
The app also provides visual charts and graphs to give you an instant snapshot of how much electricity your system is consuming. You can even compare your performance with other users in order to make sure you're getting the most out of your electrical systems. Plus, the Watt Watcher App allows for remote monitoring, making it easy to keep an eye on energy usage from anywhere.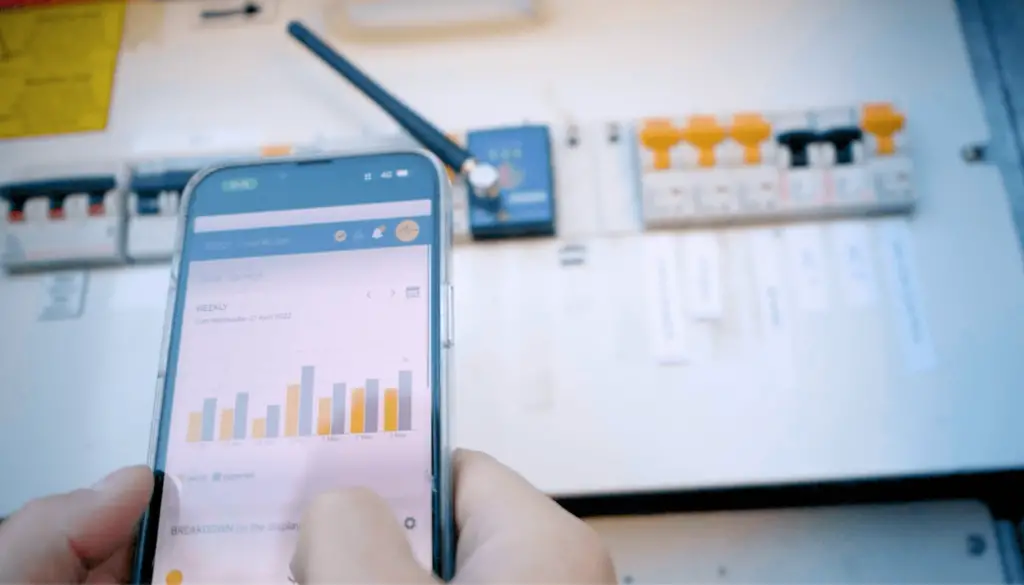 Whether you're just starting out as an electrician or are looking for more efficient ways to manage power consumption, the Watt Watcher App is a must-have for any professional electrician. [4]
15. Digi-Key Mobile App
The Digi-Key mobile app is a great companion to the desktop version of the same name. This app gives you access to all of Digi-Key's expansive catalog at your fingertips, so you can quickly and easily find the parts you're looking for. With this app, you can also order items directly from your phone with just a few taps.
You'll be able to stay up-to-date on all of their latest product offerings and special deals as well. The intuitive interface makes it easy to use, even if you have limited experience with apps or electronics in general. This is perfect for electricians who need quick access to electrical components on the go, without having to lug around heavy catalogs from store shelves.
16. Contractor Calendar
Contractor Calendar is an app designed specifically for electricians. It helps you easily manage and track your projects, tasks, and deadlines in one central location. You can assign tasks to individual employees with just a few clicks of the mouse or tap on the screen. The app also lets you keep tabs on payments received from clients, remind yourself when bills are due, and even set up automatic invoicing. Contractor Calendar is a great way to stay organized during any job—big or small. This app makes it easy to make sure all of your electrical projects are running on time and that everyone involved knows exactly what needs to be done. With this app by your side, being an electrician has never been simpler!
17. Contractor Success Systems
This app is designed to help electricians take their business to the next level. With Contractor Success Systems, you can track and manage your finances with ease. It's easy to set up budgeting plans, track expenses, chart progress on projects, and even arrange for payments from clients. The app also helps you stay organized by keeping all documents in one secure location. This makes it easy to access important information without having to search through piles of paperwork. Finally, Contractor Success Systems provides users with helpful tips and advice on how to optimize their services and make sure they're running a successful electrical business!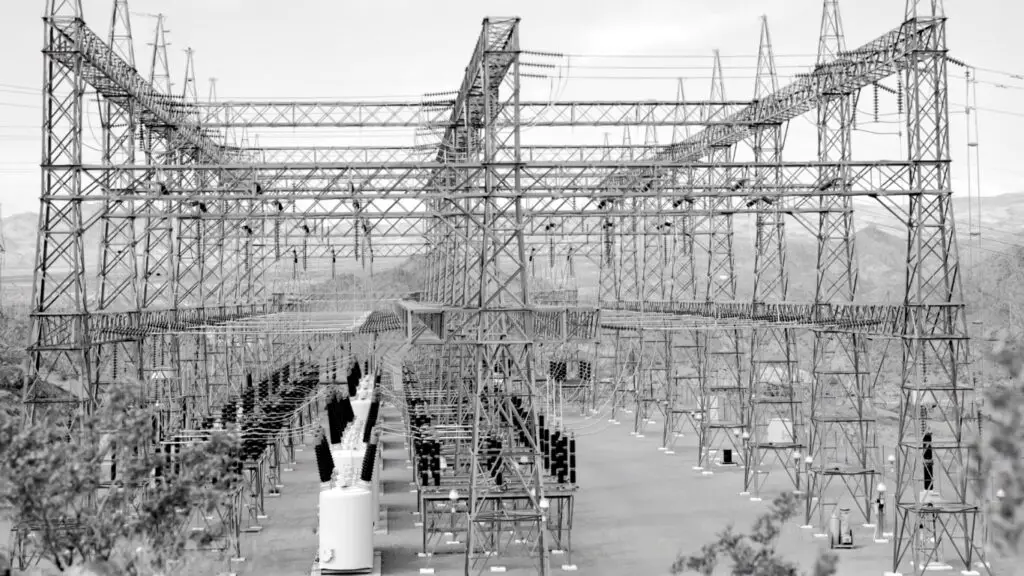 18. Dual Level Pro
Dual Level Pro is a comprehensive resource for electricians, providing users with learning tools such as diagrams and videos. It also contains an extensive library of electrical formulas and calculations, making it easier than ever to complete jobs quickly and accurately. In addition, the app offers troubleshooting tips and techniques for common electrical problems that may arise on the job. With its user-friendly interface, anyone can easily access all of these resources from their device. Whether you're a professional or just starting out in the electrical industry, Dual Level Pro can help you get where you want to be. [5]
19. Box Fill Calculator
Box Fill Calculator is an essential tool for any electrician. This app helps you quickly calculate the right number and size of conductors that can fit in a box. Using this app, you'll be able to determine the correct fill based on a variety of factors, such as type of conductor, the gauge size of the wire, and more. With Box Fill Calculator, electricians can save time by quickly determining the right amount of wiring needed for each job.
20. Feet Inch Calculator Free
Feet Inch Calculator Free is a great tool for electricians who need to quickly measure distances in feet and inches. This app makes it easy to calculate measurements without having to constantly convert between the two units of measurement. With Feet Inch Calculator Free, you can quickly and accurately determine the distance between two points. It's a must-have for any professional or apprentice electrician working on residential wiring jobs.
21. iBend App
This app is designed to help electricians measure, cut and bend conduit to specific angles. It provides real-time feedback about the accuracy of your bends and calculations for each length of conduit. It can also be used as a reference guide for calculating various types of bends. Additionally, it includes a library of pre-made curved patterns that can easily be sent to a plasma or router cutter for fabrication.
22. Master Bender Gold App
This app is a comprehensive conduit bending calculator and reference guide. It's packed with features to simplify the bending process, such as calculation of angles from rise/run measurements, angle multiplication, and flat patterns for complex bends. It also includes an extensive library of pre-made curved shapes that can be sent to a plasma or router cutter for fabrication. Additionally, it includes a handy library of common electrical symbols that can be used on drawings.
23. Ohm's Law Calculator
This app can calculate voltage, current, resistance, and power in any of the three given values. It also provides an Ohm's Law calculator which is essential for electricians as it helps to determine the unknown value that will enable the job to be done.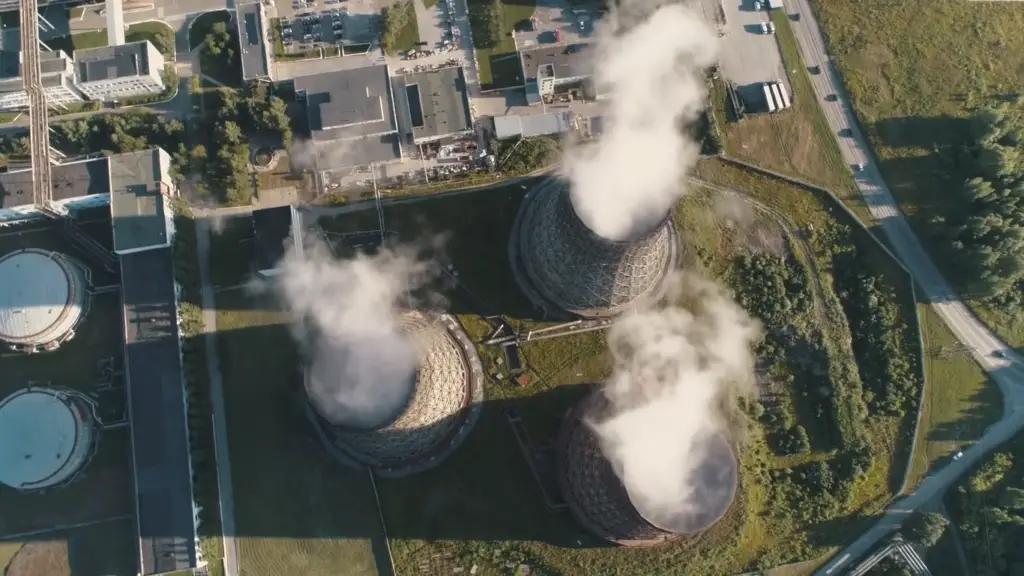 24. Sun Seeker 3D Augmented Reality Viewer
This app is designed to help electricians accurately and easily plan solar photovoltaic systems. It uses augmented reality technology to show the sun's path through the sky in real time, so you can make sure your installations are correctly placed. With this app, you can also track sunrise and sunset times for a given location, making it easier to stay on top of scheduling. [6]
FAQ
How do I get more work as an electrician?
One of the best ways to get more work as an electrician is to use one of the leading apps available specifically for electricians. These apps can help you connect with potential customers, showcase your portfolio, and manage customer projects – all from the comfort of your own home.
What are some of the features available on electrician apps?
Electrician apps offer a range of features that make it easier than ever for you to find new customers, keep track of current projects, and stay organized in your daily routine. Features like job scheduling, invoice creation/tracking systems, customer database management tools, and even marketing and PR support are just some of the features commonly included in these leading apps.
What safety protocols should I follow?
It is important to always follow safety protocols when working as an electrician. This means following local and national regulations, wearing the proper protective gear, and properly testing equipment before each use.
Additionally, you should also double-check that any customer projects have been approved by a licensed professional prior to starting work. This will help ensure both yours and your customers' safety while providing peace of mind for all involved.
What is electrical code a day app?
Electricians use the Electrical Code a Day app to stay up-to-date on changing safety codes and regulations. The app features a daily digest of new rules and updates, allowing users to quickly get familiar with any changes in their area. Additionally, they can save favorite articles and create quick notes for later reference. This is an invaluable tool for electricians, as it ensures that they are always operating safely and within the confines of the law. It also helps them keep their skills sharp by staying abreast of industry developments. With this app, electricians can ensure that their work meets all necessary requirements without having to constantly search for relevant information.
Is there an app to solve circuits?
Yes, electricians can rely on the Circuit Solver app to quickly solve complex electrical circuits. It features a comprehensive library of formulas and examples that provide an easy way to learn how to calculate circuit elements and solve complex problems. The intuitive interface allows users to easily input variables and see their results in real time. This is a great tool for electricians who need help solving a problem or want to use it as a refresher course on electrical engineering basics. With this app, they'll be able to confidently tackle any circuit-related challenge with ease.
How do electricians make the most money?
Electricians can make the most money by specializing in certain areas and being able to troubleshoot problems quickly. By focusing on a specific type of job, such as repairs or installations, electricians can become experts in their field and charge premium rates for their services. Additionally, they should always have the right tools on hand for any given job. This will help them save time on tasks and increase their earnings by charging higher hourly rates. Finally, electricians should continually look for new opportunities to expand their knowledge base and keep up with industry developments so that they can remain competitive in the market.
What is the highest paying electrician position?
The highest paying electrician position is typically an electrical engineer. Electrical engineers design, develop and test new electrical equipment, such as motors, navigation systems and power generation systems. They also analyze data to evaluate existing systems and make recommendations for improvements or repairs. The median annual salary for electrical engineers in the United States is $93,010 per year according to PayScale.com's 2019 estimates. Other highly paid positions include Chief Electricians, who are responsible for supervising and managing all aspects of a company's electrics system operations; line installers and repairers who install or maintain electric power transmission lines; and journeyman electricians who perform maintenance on industrial machinery or work on specialized projects like installing solar panels.
What is the most current electrical code?
The National Electrical Code (NEC) is the most widely used standard for electrical safety. The NEC is updated every three years to include changes in technology and best practices, as well as new requirements that have been added by local governments and organizations. The latest version of the NEC, which took effect on January 1, 2017, is the National Electrical Code (2017). This code provides standards for all types of electrical installations, including wiring methods, materials, circuit protection devices and more. It also covers topics such as overcurrent protection, grounding and bonding systems. Knowing this code can help electricians stay up-to-date with industry standards and ensure compliance with local laws when completing projects.
Useful Video: 5 Apps for Electricians
Conclusion
Electricians are a unique breed of professionals who require specialized tools and apps to do their job efficiently. There are a variety of apps available to electricians, including electrical calculator apps, circuit diagram editors, digital multimeters, and safety inspection checklists. These apps can help electricians save time and money on the job while also increasing safety standards. With so many options available, electricians can find the best app for their needs. Whether they need an app to calculate wire sizes or one to easily create circuit diagrams, there is sure to be an app out there that meets their needs. No matter which app you choose, it's important to remember that it's just a tool- ultimately the success of any job depends on the skill and knowledge of the electrician using it. With the right tools, electricians can be more productive, more efficient, and safer on the job.
Happy apping!
References
https://getjobber.com/academy/electrical/best-electrician-apps/
https://www.fieldpulse.com/blog/apps-for-electricians/
https://www.workyard.com/business-software/best-apps-for-electricians
https://www.tradifyhq.com/blog/best-apps-for-electricians
https://www.workiz.com/blog/electrical-work/70-of-the-best-apps-for-electricians-that-want-to-work-smarter-not-harder/
https://www.servicetitan.com/blog/best-electrician-apps