Are you interested in pursuing a career as an electrician in Idaho, which is known for its scenic beauty? It's a great career choice with plenty of potential to make great money and enjoy excellent job security. However, before you can unlock these benefits, there is a process for becoming an electrician that involves completing specific steps and meeting certain requirements. We're here to provide you with an overview of everything you need to know about becoming an electrician in Idaho so that you can be well on your way to starting this exciting new career!
Introduction to Becoming an Electrician in Idaho
If you're interested in becoming an electrician, Idaho would be a great state to consider. To become an electrician in Idaho, you need to satisfy the criteria established by the Idaho Division of Building Safety (DBS). This includes completion of 8,000 hours of apprenticeship program or four years of higher education related to electricity and electrical systems.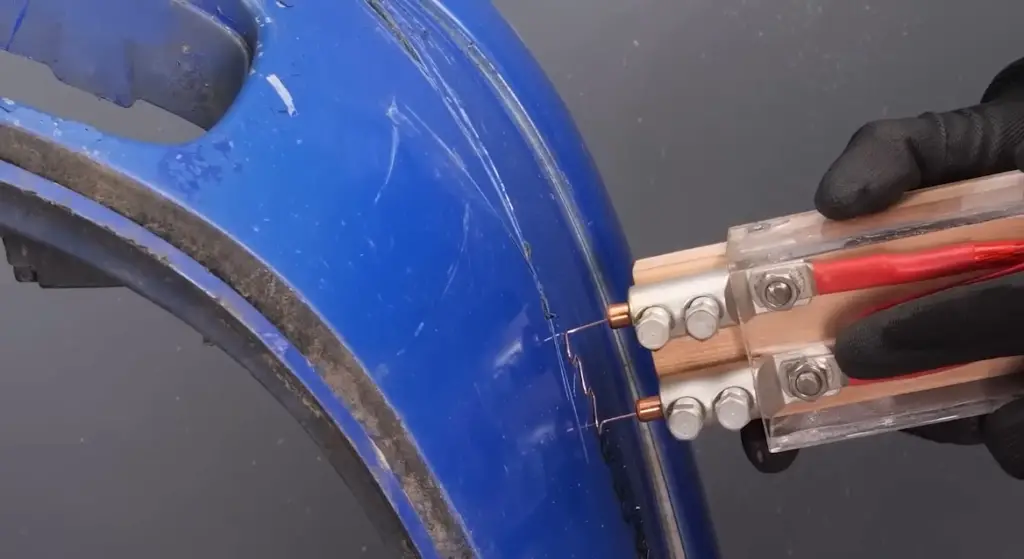 Education & Training Requirements for Electricians in Idaho
To become either a journeyman or master electrician in Idaho, electricians need to finish an apprenticeship program. Typically, apprenticeships last for four to five years, including 2,000 hours of classroom instruction and 8,000 hours of on-the-job training.
To enroll in an apprenticeship program for electricians in Idaho, it is required to have a high school diploma or GED equivalent. After they finish their apprenticeships, they have the option to seek licensure through the Idaho Division of Building Safety.
Journeyman Electrician Applicants: To be eligible as a journeyman, applicants must present evidence of finishing an endorsed electrical apprentice program, clearing the state assessments given by PSI Exams (or any other approved exam provider), and having adequate work experience.
Master Electrician Applicants: To become a master electrician in Idaho, you need to have a journeyman electrician license, a minimum of five years of experience as a licensed journeyman electrician in Idaho, and must pass the state exams conducted by PSI Exams or another approved examination provider.
No matter which stage of licensure they are applying for, all electricians in Idaho must provide proof that they have completed an approved apprenticeship program and passed the required examinations before they can become licensed. To complete the process, it is necessary for them to submit an application to the Division of Building Safety. Once their applications are approved, they will be issued either a journeyman or master electrician license. [1]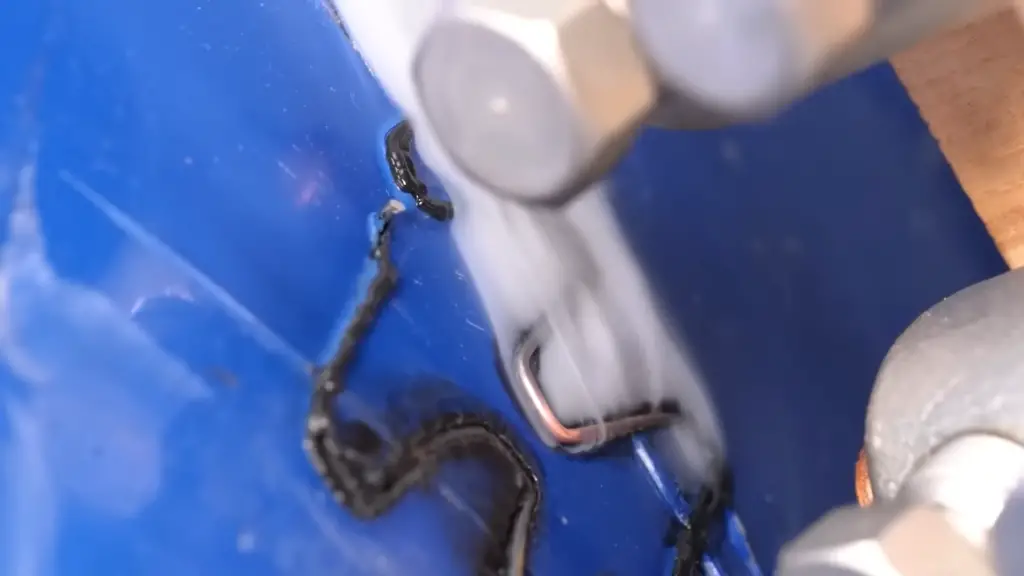 How to Obtain Your Electrician License in Idaho
Electricians may need to obtain a license from the Idaho Division of Building Safety in order to work as an electrician in Idaho. To be eligible for a license, you must meet the following requirements:
You must have at least 8,000 hours (4 years) of documented journeyman level electrical work experience over the past 10 years or 4,500 hours (2½ years) if you have a degree from an approved college/university electrical program OR are qualified as an apprentice electrician;
Pass two exams administered by PSI service center: The National Electrical Code Exam and the Business & Law Exam;
Submit your application along with supporting documents and a $60 fee; and
Complete a criminal background check.
Once you have taken all of the necessary steps, your application will be reviewed by a board member who will then make a recommendation to the Director of Building Safety for approval or denial. If approved, you will receive your license in approximately 45 days.
Types of Electrical Exams Required in Idaho
In order to earn a license as an electrician in Idaho, applicants must first pass two exams: the Business and Law Exam (BL) and the Electrical Exam (E). Both of these exams are administered by the Idaho Division of Building Safety.
The Business and Law Exam is designed to test applicants' knowledge of relevant Idaho state laws, regulations, and business practices related to electrical contracting. The exam consists of 40 multiple-choice questions covering topics such as commercial building codes, liability insurance requirements, record keeping policies, tax filing procedures, licensing requirements, etc. A score of at least 70% is needed to pass this exam.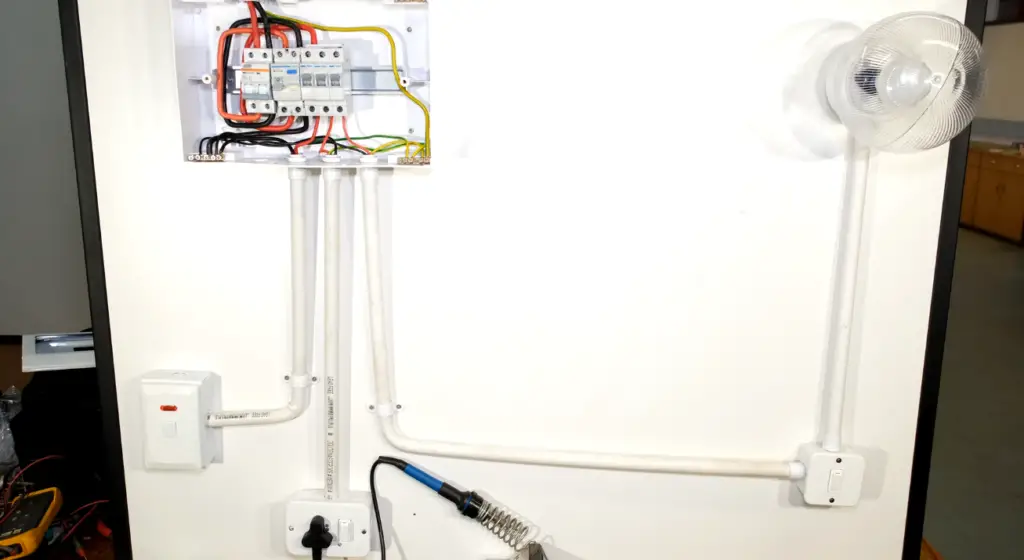 The Electrical Exam tests applicants on their technical skills in areas such as basic electricity principles, wiring methods, safety practices, and other related topics. This exam consists of 80 multiple-choice questions covering various aspects of residential and commercial electrical installations. A score of at least 70% is needed to pass this exam. [2]
In addition to passing these exams, applicants must also have at least eight years of experience as an electrician in Idaho or another state before they can be licensed by the Division of Building Safety. All applicants must also obtain a bond from an approved surety company prior to being issued a license.
Finally, applicants are required to pay all applicable fees associated with their licensing application before they can become fully licensed electricians in Idaho. These fees may vary depending on the type of license requested and the county where the applicant resides.
In summary, becoming an electrician in Idaho requires applicants to pass two exams – the Business and Law Exam (BL) and the Electrical Exam (E). Applicants must also have at least eight years of experience as an electrician, obtain a bond from an approved surety company, and pay all applicable fees associated with their licensing application. Once these steps are completed, applicants can be issued an electrician's license by the Division of Building Safety.
Other Important Qualifications and Certifications Needed
In order to become an electrician in Idaho, you must have a valid state license and adhere to the safety regulations of the Occupational Safety & Health Administration (OSHA). You will also need to complete an apprenticeship program, which includes both classroom instruction as well as on-the-job training. This apprenticeship must be completed under the guidance of a licensed electrician or electrical contractor.
You should also possess excellent problem-solving skills and be detail-oriented, since electrical work requires precision and accuracy. Additionally, it is important that you demonstrate strong communication skills as this type of job often requires working with customers and other contractors. Finally, some states may require additional certifications beyond the standard licensure requirements in order to work as an electrician. These may include certifications in fire alarm systems or hazardous materials handling. [3]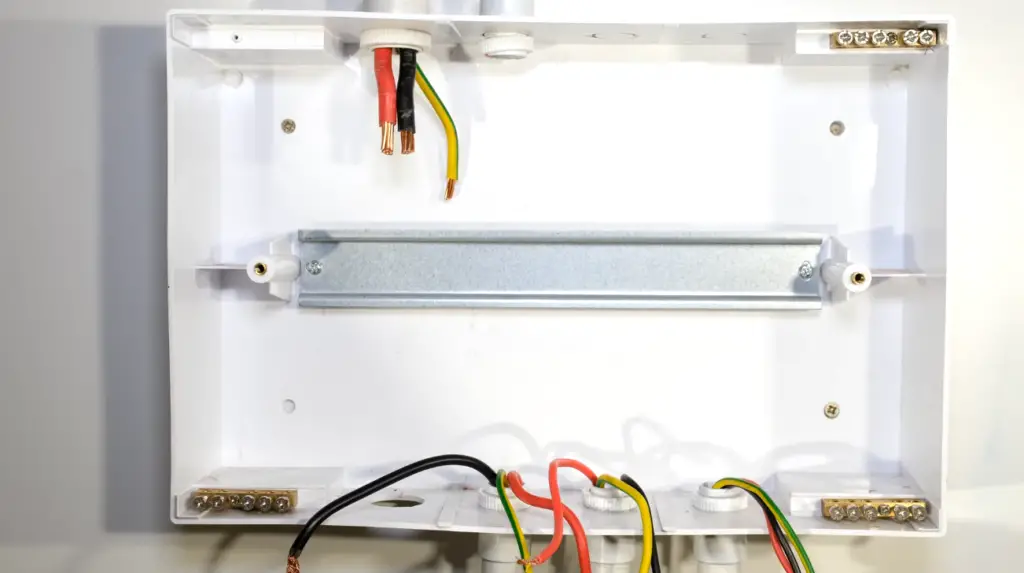 Common Work Environment for Electricians in Idaho
Electricians in Idaho typically work in both residential and commercial settings. In a residential setting, they may install or repair wiring, outlets, lights, and other electrical components. This type of electrician may also do maintenance on existing systems or troubleshoot problems with existing wiring. Electricians in commercial settings often perform installation of new systems as well as repairs to existing ones. They may also inspect the wiring for any potential safety hazards. Working environments are usually indoors but some outdoors jobs may be required depending on the location or project type. It is important for electricians to understand safety protocols and adhere to them at all times while on the job.
Electricians must also be prepared to work extended hours if necessary to complete a project safely and timely. Time management and the ability to stay on task is also a must for electricians. Some of these jobs may require standing or bending for extended periods of time, and lifting heavy objects with proper safety protocols in place. Good interpersonal skills are also important for working with customers, contractors, and inspectors.
It is imperative that electricians keep current with the industry's technological advances, as well as local codes and regulations when performing work in Idaho. Being able to effectively read blueprints and follow technical instructions is essential for any successful electrician in this field. With hard work and dedication, an individual can become a certified electrician in Idaho.
Starting a Career as an Electrician in Idaho: Useful Tips
If you're looking to become an electrician in Idaho, there are a few steps that you should take. The following tips can help you get your career started:
Get the Necessary Education and Training – To become an electrician in Idaho, it is necessary to have formal education and training. Most states require that applicants for certification or licensure as an electrician possess either a high school diploma or GED, and some may also require trade school or other post-secondary educational programs related to electrical work. It is important to research what kind of training your local jurisdiction requires before beginning any program so that you can ensure your schooling meets the standards set out by the state.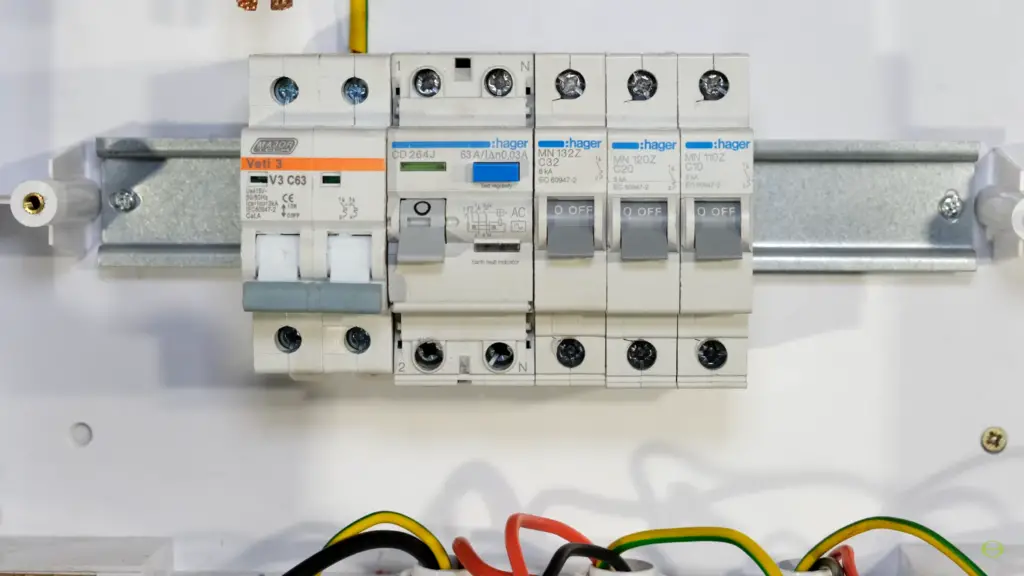 Get Licensed or Certified – In Idaho, you must possess a license or certification from the state before practicing as an electrician. You can find information on licensure and certification requirements at the Idaho State Electrical Board website.
Join a Professional Organization – Becoming part of a professional organization is essential for any electrician in Idaho who wants to stay informed about new laws and regulations affecting electricians in the area. The National Electrical Contractors Association (NECA) and the International Brotherhood of Electrical Workers (IBEW) are two such organizations that offer trade education, advocacy, networking opportunities, and more to electricians across the country. Joining one or both of these organizations can help you stay up-to-date on current best practices for electricians in the state and give you a better understanding of what it means to be an upstanding professional. [4]
Familiarize Yourself with Local Regulations – Different areas within Idaho might have different regulations, so it's important to familiarize yourself with local laws and ordinances before undertaking any work as an electrician. Make sure to read through all relevant documents carefully and contact your local government if you have questions.
Obtain Liability Insurance – As an electrician, you are responsible for any damages caused by your work or negligence, so obtaining liability insurance is essential. You can contact your local insurance agent for more information on policies that cover electrical contractors in Idaho.
By following these tips, you can get started on a successful career as an electrician in Idaho.
Benefits of Being a Licensed Electrician in Idaho
When it comes to finding gainful employment, becoming a licensed electrician in Idaho is an exciting and rewarding career choice. Licensed electricians in this state have access to a number of benefits, ranging from job security to financial stability.
One of the biggest benefits of becoming a licensed electrician in Idaho is job security. The demand for skilled electricians continues to rise each year as new technology and projects are developed that require their expertise. This means that there are plenty of opportunities for those who pursue this profession, ensuring job security long into the future.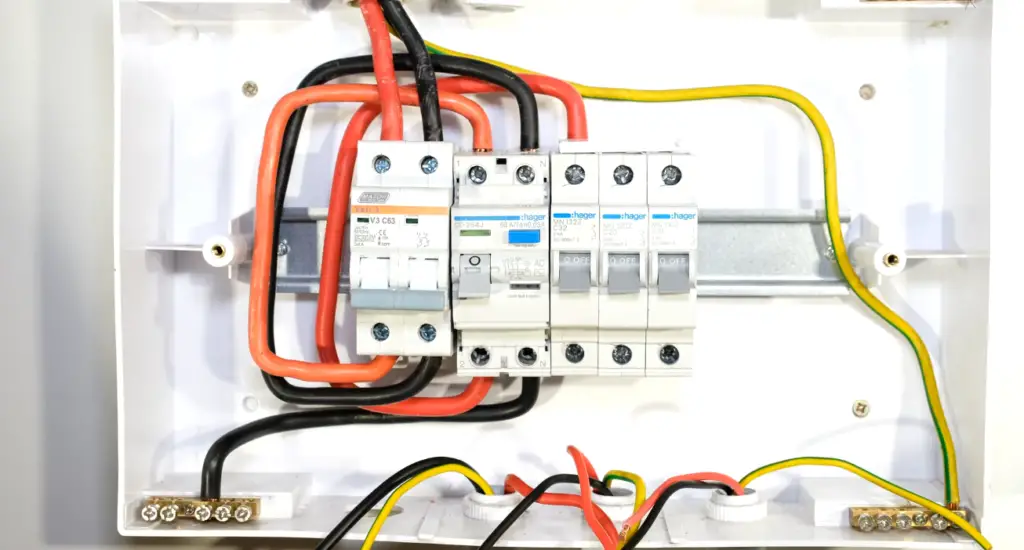 Another advantage of being a licensed electrician in Idaho is financial stability. Electricians can make good money thanks to competitive pay rates, especially when compared with other professions in the state.
Additionally, licensed electricians are often able to find work in a variety of different industries, allowing them to diversify their income streams and enjoy even more financial stability.
Finally, licensed electricians in Idaho also have access to excellent benefits packages, including healthcare, vacation time, and retirement savings plans. These benefits can further secure a healthy financial future for those who pursue this profession.
Overall, becoming a licensed electrician in Idaho is an attractive option for many people seeking employment opportunities that offer job security and financial stability. With plenty of available jobs and competitive pay rates coupled with excellent benefits packages, pursuing this career holds many advantages for those looking to make a good life for themselves in this state. [5]
How Long Does It Take To Become A Master Electrician In Idaho?
Becoming a master electrician in Idaho is a long process that usually takes several years. To become a master electrician, applicants must first complete an approved electrical apprenticeship program or training program that lasts at least four years and includes 144 hours of classroom instruction combined with 8,000 hours of practical work experience. Apprentices are mentored by journeyman or master electricians during their apprenticeships to gain further experience and knowledge in the trade.
After completing the required education and apprenticeship, applicants must pass a state-approved exam to receive their Master Electrician license. To qualify for the exam, applicants need two years of experience as a certified Journeyman Electrician. The exam covers topics such as basic electrical theory and construction science, electrical code, and safety rules. Those who pass the exam will receive their master electrician license, allowing them to work as contractors or design engineers in Idaho.
In addition to passing the exam, applicants must also take continuing education courses every two years to maintain their license. This ensures that all Master Electricians stay up-to-date on new codes and regulations in the state of Idaho.
By following these steps, anyone can become a Master Electrician in Idaho. With hard work and dedication, this career path can lead to success and provide a rewarding experience for those willing to put in the time and effort necessary to complete the program.
Are Electricians in Demand in Idaho?
Yes, electricians are in demand in Idaho. According to the Bureau of Labor Statistics, job growth for electricians is projected to increase by 10% from 2019-2029. This means that electricians will be in high demand as new construction projects and upgraded electrical systems are needed across the state. With an ever-increasing need for skilled labor, potential applicants looking into becoming an electrician should understand their options for entering this field and the qualifications they must obtain to start a successful career.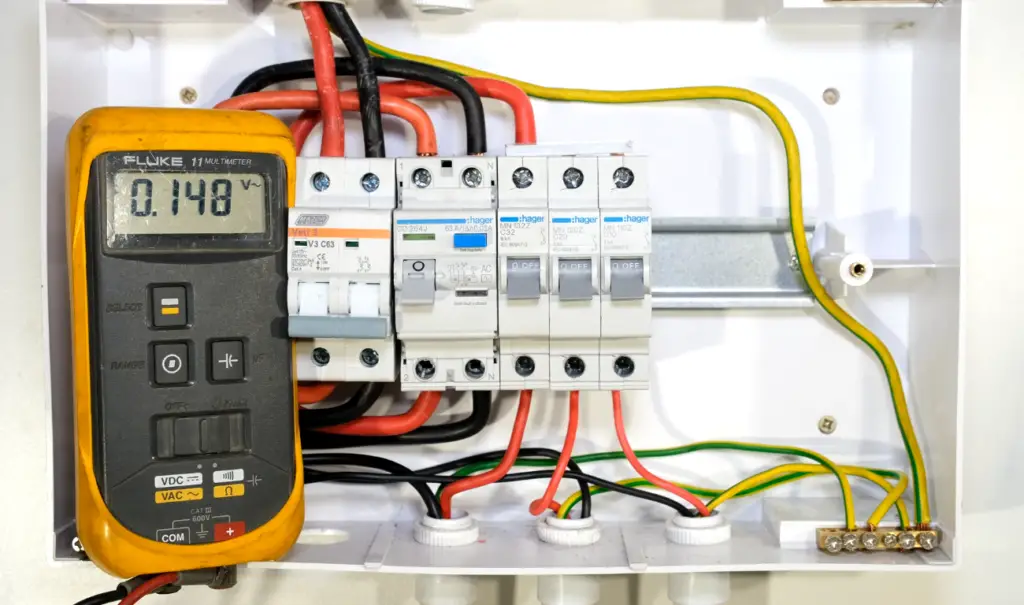 In Idaho, it is necessary to have a license to work as an electrician. To qualify for a license you must have at least 4 years of documented experience or complete an apprenticeship program along with other requirements set forth by the Idaho Department of Labor. Additionally, you must pass a written and practical exam in order to become certified. Once you have obtained your license, you can start working as an electrician.
Salary Factors
The average annual salary of an electrician in Idaho is $53,630. However, salaries can range from $43,970 to $67,020 depending on experience and type of position. Electricians who specialize in a certain area may command higher rates than those who do not. Other factors that can influence salary include the size of the employer and whether the job requires travel or relocation. Those who are willing to work overtime or take on additional responsibilities may also be compensated with higher wages. Working as a contractor often pays better than working for an employer. Becoming certified as a master electrician can also increase earning potential significantly.
Additionally, electricians who stay up-to-date on new developments in their field tend to earn more than those who are not as knowledgeable. Those who have the ability to work safely in a variety of challenging environments can also find better-paying job opportunities. Finally, electricians with excellent customer service skills may be able to use those skills to increase their salary through repeat business and referrals.
FAQ
Are electricians in demand in Idaho?
Yes, electricians are in demand in Idaho. The state is experiencing growth in the construction and manufacturing industries, which both rely heavily on electricians to power their operations. Additionally, many homes and businesses throughout the state require electrical work from qualified professionals.
Do I need a license to become an electrician in Idaho?
Yes, you must obtain a license to become an electrician in Idaho. Licensing requirements vary by county or city but generally involve passing an exam and completing at least three years of supervised apprenticeship training before becoming eligible for a journeyman's certificate or master's license.
What kind of job duties do electricians typically perform?
Electricians typically install, maintain, and repair electrical systems and components. This includes wiring, generators, circuit breakers, switches, outlets, lighting fixtures, control systems, transformers, and other related equipment. Additionally electricians may need to read blueprints or diagrams in order to determine the appropriate course of action for a project.
What are the education requirements for becoming an electrician?
The minimum education requirement for becoming an electrician is a high school diploma or GED equivalent. If you wish to become licensed then you must complete an apprenticeship program which includes both classroom instruction as well as on-the-job training experience. These programs are typically administered by unions or trade schools.
Are there any additional certifications I can get to increase my job prospects?
Yes, there are several additional certifications that you can pursue in order to increase your job prospects as an electrician. These include the National Electrical Code (NEC) certification, the Low Voltage Technician Certification (LVT), and the Master Electrician Certificate (MEC). To become certified in any of these areas, you must pass a written examination. Additionally, some states may require you to complete further education or training before being eligible for certification.
What type of salary can I expect as an electrician?
The average salary for an Idaho electrician is $50,722 per year. However, salaries vary greatly depending on experience and geographic location. Some electricians in larger cities may earn up to $80,000 or more per year.
What is the job outlook for electricians?
The job outlook for electricians is very positive, with a projected 10% growth rate over the next decade. This growth is due in part to an increasing demand for new homes and businesses as well as the need to upgrade existing electrical systems. Additionally, electricians are needed in many public works projects such as roads and bridges which require wiring and control systems.
How long does it take to become a master electrician in Idaho?
In Idaho, it typically takes at least six years of combined experience and education to become a master electrician. The process begins with completing an approved electrical program from a college or technical school that is recognized by the State of Idaho. After completion of the coursework, individuals must pass the Master Electrician exam administered by the State's Electrical Board and obtain licensure. Following licensure, prospective master electricians must work in the field as a journeyman or apprentice for at least three years (with at least half of this time spent working under the direct supervision of a licensed master electrician) and obtain supervised practical experience before becoming eligible to take the Master Electrician Exam again. Once they have passed this exam, they are eligible for licensure as a master electrician in Idaho.
Useful Video: Idaho Electrical Apprenticeship
Conclusion
Becoming an electrician in Idaho can be a rewarding career, with strong job prospects and good wages. With the right combination of education, experience and certification, you can become a licensed journeyman or master electrician in the state. While the process requires some effort and training, it is relatively straightforward and becoming an accredited professional in this field will open up new opportunities for employment.
Good luck on your path to success as an electrician!
References
https://www.servicetitan.com/licensing/electrician/idaho
https://dbs.idaho.gov/licensing-continuing-education/electrical-licenses/
https://www.49dollaridahoregisteredagent.com/occupational-licenses/licensed-electrician
https://electricalschool.org/id/
https://generalcontractorlicenseguide.com/idaho-electrical-license/
https://cwi.edu/program/electrical-apprenticeship