Are you interested in pursuing a career as an electrician in Hawaii? This job is not only significant for keeping our electrical systems running smoothly but also incredibly rewarding, both financially and professionally. It requires dedication and the ability to think systematically, which are skills that will stay with you throughout your entire life. If this type of work interests you, then jump right into learning more about how becoming an electrician in Hawaii can change your life! We will discuss what steps you need to take to pursue a career as an electrician here in paradise- from finding out if it's the right fit for you to completing formal training programs. No matter where on the islands you may reside, there are plenty of opportunities available to get started on your path towards becoming an Electrician!
Is It Hard to Become an Electrician in Hawaii?
Becoming an electrician in Hawaii can be difficult and challenging as it requires a lot of skills, dedication, and the right education.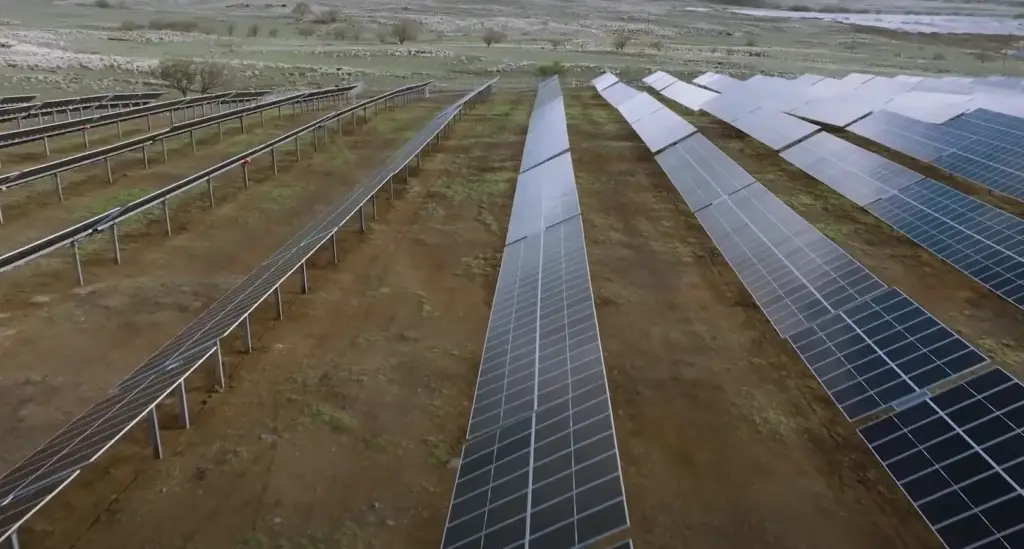 Once you have completed your education, you must pass two exams administered by the Hawaii Department of Labor and Industrial Relations (DLIR). You will also need to obtain certification from the DLIR Electricians Licensing Board before working as an electrician in the state of Hawaii.
In addition, before beginning work on any project, all electricians must be licensed with the state of Hawaii, which requires passing a criminal background check. Finally, you may need to obtain additional certifications or complete continuing education courses to maintain your license and stay in compliance with industry standards and regulations. [1]
Education & Training Requirements for Electricians in Hawaii
Electricians in Hawaii are required to complete a series of educational and training requirements established by the State of Hawaii. The Hawaii Department of Commerce and Consumer Affairs' Professional and Vocational Licensing Division (PVL) regulates licensure for electricians. To become an electrician, you need to meet a specific set of requirements. These include completing an apprenticeship, being at least 18 years old, having a high school diploma or an equivalent certificate, and meeting any additional criteria set by PVL. After you've met these requirements, you'll need to pass both parts of the electrician licensing exam administered by PSI Exams. Finally, you'll need to register with DCCA as an apprentice and submit your license application.
Apprenticeships: Apprenticeships are generally classroom instruction combined with supervised on-the-job experience. An approved apprenticeship program must include at least 8,000 hours of on-the-job training and a minimum of 144 hours of related classroom instruction. Apprenticeships typically last four to five years, and the amount of time spent in the classroom vs. working on the job depends on a variety of factors.
Classroom Instruction: Classroom instruction covers topics such as electrical theory, safety codes, industry standards, and other related concepts essential to becoming an electrician in Hawaii. Classroom educators typically include experienced electricians, state inspectors or code officials, trade union instructors, suppliers/distributors or manufacturers' representatives—all with extensive experience in their respective fields.
Licensing Exam: Upon completion of the required education and training requirements, prospective electricians must pass the electrical licensing exam administered by PSI Exams. The exam is divided into two parts: the Business & Law Exam and the Electrical Trade Exam. Both tests are multiple-choice and cover a variety of topics related to electrical safety, industry standards, business/law concepts, etc.
How to Obtain Your Electrician License in Hawaii
Once you have the necessary experience and/or training, the next step in becoming an electrician in Hawaii is to obtain your license. In order to do this, you must first meet all of Hawaii's State Electrical Division requirements.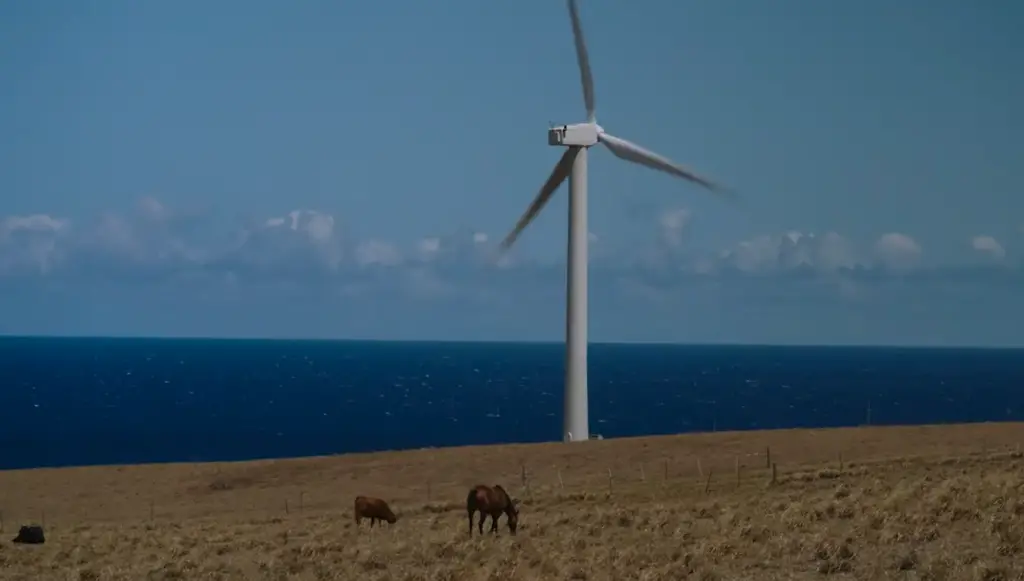 The first requirement is that you must be 18 years of age or older and complete a minimum of 6,000 hours of documented work experience as an apprentice electrician under direct supervision of a licensed electrician. This includes 4,800 hours spent doing electrical installations and 1,200 hours in related technical studies such as blueprint reading and electrical theory.
You will also need to pass both the Business & Law exam and Technical exam given by the National Electrical Contractors Association (NECA). Once you have passed the exams, you can apply for a Hawaii State Electrician's License.
The electrician license in Hawaii is valid for two years and must be renewed every other year. You are required to complete at least 24 hours of continuing education credits during each two-year period in order to keep your license active.
Types of Electrical Exams Required in Hawaii
In order to become an electrician in Hawaii, you must pass a series of exams. The first exam is the Journeyman Electrician Exam, which tests your knowledge and understanding of electrical installation and safety requirements. After passing this exam, you will receive your certification as a Journeyman Electrician.
The second exam is the Master Electrician Exam. This test is more difficult than the Journeyman exam and requires a higher degree of advanced electrical knowledge and skills. Passing this exam will qualify you as a Master Electrician in Hawaii.
Once certified as either a Master or Journeyman Electrician, you must complete continuing education courses each year to maintain your license status. You can find approved courses through the State Department of Commerce and Consumer Affairs.
In addition to passing the exams, electrician applicants must complete a minimum of 4,000 hours of on-the-job experience. This experience is supervised by licensed electricians who can verify your qualifications upon completion. Once you have met all the requirements, you can apply for your license with the State Department of Commerce and Consumer Affairs. [2]
Becoming an electrician in Hawaii is not easy but will be rewarding if you follow the necessary steps. Taking and passing the electrical exams are essential for gaining the certification required to work as an electrician in Hawaii. With dedication and hard work, you will soon become an experienced professional in this field!
Other Important Qualifications and Certifications Needed
It is important to keep in mind that other qualifications may be necessary for becoming an electrician in Hawaii. Depending on the type of work you want to do, you may need additional certifications or specializations. For example, if you want to become a solar panel installer, you will need to complete specialized training and obtain a Solar Electric Installer Certification. In addition, some employers may require additional background checks or drug tests before hiring electricians.
Also, make sure that you are familiar with local laws and regulations related to electrical work. It is critical that all electricians in Hawaii know and follow all rules and safety requirements when working on any project. Ensuring compliance with these regulations will help ensure quality results and protect your clients from any potential harm.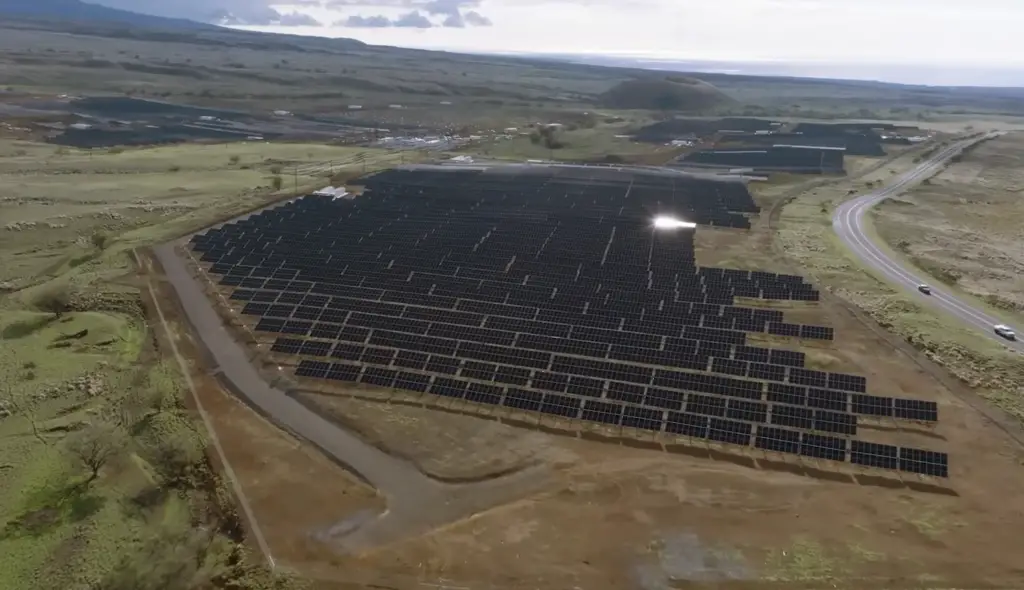 Finally, as an electrician in Hawaii, it is important to have a good working relationship with the local industry. Networking and staying up-to-date on new developments in the field will help you stay ahead of your competition and ensure that you are providing your clients with quality service and products.
Common Work Environment for Electricians in Hawaii
Electricians in Hawaii typically work in a variety of environments including residential, commercial and industrial settings. Residential electricians primarily service homes while commercial and industrial electricians specialize in larger projects such as setting up electrical systems for office buildings, stores and factories. All types of electricians are often required to work outside during the day or night depending on their job duties. They may need to climb ladders or stand on scaffolding to reach high places when installing wiring or outlets.
Electricians also typically use hand tools such as pliers, wire cutters and screwdrivers to complete their tasks. In addition to working with electricity, they must be knowledgeable about safety protocols when dealing with potentially hazardous materials like insulation, wiring and electrical equipment. Electricians must also be able to read and understand blueprints and schematics in order to properly install electrical systems.
Benefits of Being a Licensed Electrician in Hawaii
Being a licensed electrician in Hawaii has many benefits. Not only are you able to provide needed electrical services across the state, but there are also a variety of other advantages that come with being a professional electrician.
First and foremost, having a license allows you to practice your craft legally and safely. Being properly trained and certified ensures that you can complete jobs following all applicable codes and regulations, ensuring safety for all involved. It also gives credibility to your work, helping customers trust your skills and competence before hiring you for their project.
In addition to providing peace of mind for customers, being a licensed electrician can also lead to higher pay rates than those usually associated with unlicensed professionals or tradesmen. This is especially true in the construction and repair industry, where highly skilled electricians are often given preferential treatment.
Finally, being a licensed electrician opens up opportunities to advance your career. Many companies prefer to hire certified professionals over unlicensed ones due to their demonstrated training and level of expertise. Moreover, licenses can help you stand out from other applicants when applying for higher-level positions within the industry. With a license on hand, you can become more attractive to employers who may be looking for someone with a bit more experience or qualifications than other job seekers. [3]
How Long Does It Take To Become A Master Electrician In Hawaii?
Becoming a master electrician in Hawaii typically takes several years of experience and education. To become a licensed journeyman electrician in Hawaii, one must complete an approved apprenticeship program of at least 4,000 hours or two year's duration. After finishing the apprenticeship program, applicants must pass an exam administered by the State Electrical Licensing Board.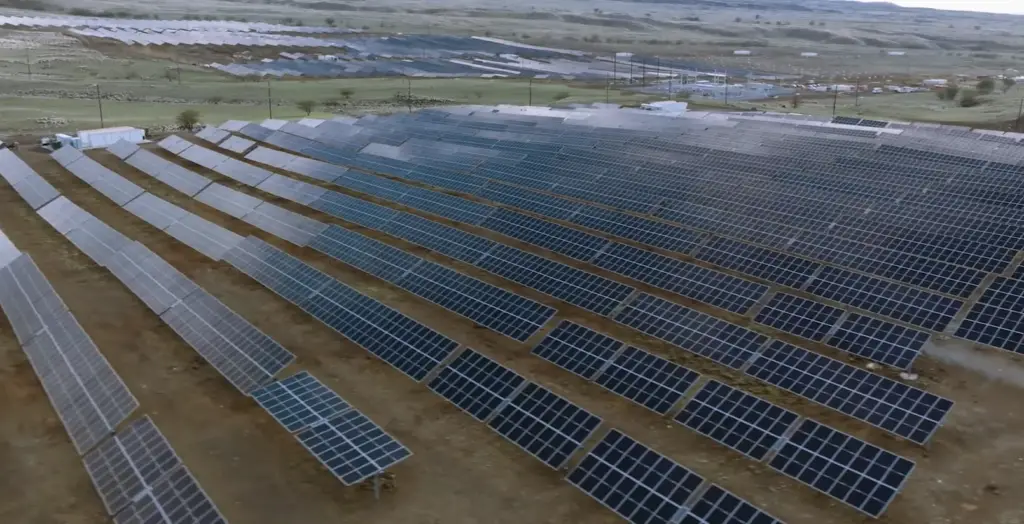 After becoming a licensed journeyman electrician, individuals may then pursue master electrician licensure by completing 8,000 additional hours of supervised work under a qualified master electrician as well as successfully passing the Master Electrician Exam administered by the State Electrical Licensing Board.
In addition to completing the required hours and exams for licensure, applicants must also renew their license every two years. To do this, individuals must complete 36 hours of continuing education during each renewal period.
Becoming a master electrician in Hawaii is a long and challenging process but it can be incredibly rewarding when you finally obtain your license and are able to practice in the field. With dedication and hard work, you can make your dream of becoming an electrician come true! [4]
Are Electricians in Demand in Hawaii?
Yes, electricians are in demand in Hawaii. The U.S. Bureau of Labor Statistics lists the state as having one of the highest employment levels for electricians of any state in the country–with 1,170 jobs as of 2017. This number is expected to grow by 6 percent from 2018 to 2028, which means that there will be even more opportunities for those who want to become an electrician in Hawaii. There are many different types of facilities and businesses across the islands that need skilled professionals when it comes to electrical work, such as hospitals, restaurants, hotels, offices and retail stores. Electricians may also find work with private contractors or homebuilders doing residential wiring projects or helping people upgrade their homes to meet new codes. With such good job prospects, aspiring electricians may find that Hawaii is the perfect place to launch their career. [5]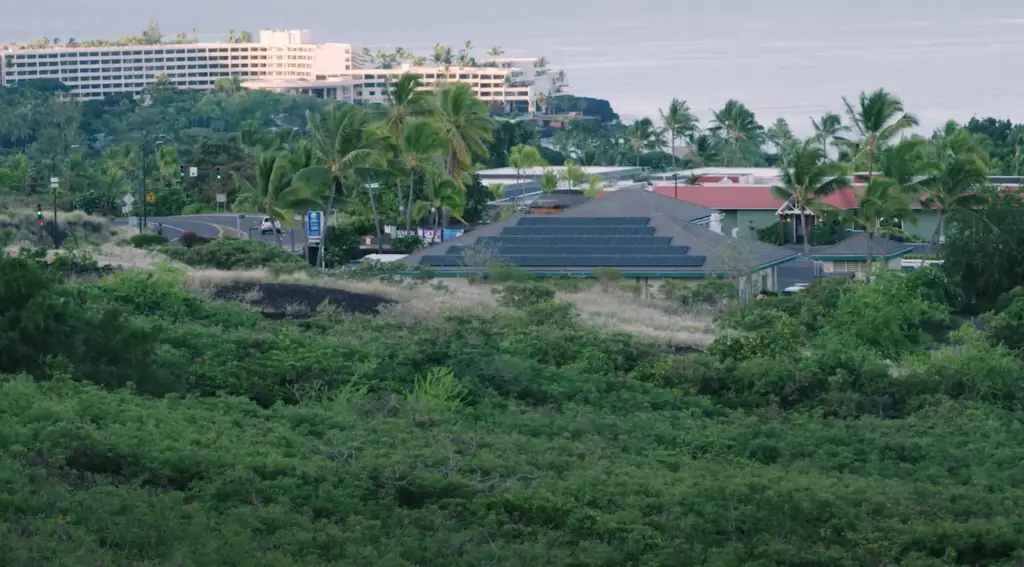 FAQ
How long does it take to become an electrician in Hawaii?
The time it takes to become an electrician in Hawaii depends on the type of certification you pursue.
In addition, individuals seeking a master electrician's license must meet both the requirements for a journeyman and those for a master electrician, which include 16,000 hours (or 8 years) of work experience as an electrician.
What qualifications do I need to become an electrician in Hawaii?
In order to become an electrician in Hawaii, you must have either formal education or experience in electrical systems. Additionally, individuals must have a journeyman's license or higher to do any commercial work in the state. To receive a journeyman's license, applicants must complete 8,000 hours of approved on-the-job training and pass an electrician's exam administered by the Hawaii Department of Commerce & Consumer Affairs Professional and Vocational Licensing Division. For master electrician certification, 16,000 hours of experience is required as well as additional educational requirements like advanced courses in electrical theory and safety practices.
What type of jobs can I get with an electrician's license in Hawaii?
Individuals who possess an electrician license in Hawaii are qualified to work on a variety of projects including residential, commercial, and industrial electrical systems. They can work as contract electricians, in-house troubleshooters for large companies, or as consultants to architects and designers on projects that require expertise in electricity. Additionally, with a master electrician's license, individuals have the opportunity to train apprentices or become independent contractors bidding on more complex jobs.
Where can I find job opportunities for electricians in Hawaii?
There are many sources of job postings for electricians in Hawaii. Employers commonly post openings on online job boards such as Indeed or Monster and some also advertise through classified ads in local newspapers. Trade publications like Electrical Contractor Magazine contain additional listings for positions nationwide, including those located in Hawaii. Finally, connecting with an apprentice program or joining an electrician's union is also a great way to find job opportunities.
How much do electricians in Hawaii make?
The median salary for electricians in Hawaii, according to the Bureau of Labor Statistics, is $47,630 per year. Salaries vary depending on experience and qualifications as well as location and employer. For instance, those employed by large corporations generally have higher wages than independent contractors or small businesses. Additionally, individuals who work overtime or are called upon for emergency repairs often receive higher pay.
What other certifications can I obtain as an electrician in Hawaii?
In addition to becoming a licensed journeyman or master electrician in Hawaii, individuals may also seek additional certifications for specialized work. For example, some employers may require certification in low voltage systems or experience with particular types of machinery. Additionally, many electricians pursue certifications from the National Electrical Contractors Association which provide recognition for meeting standards related to safety and quality assurance. Finally, individuals can obtain specialized licenses from the Hawaii Department of Commerce and Consumer Affairs such as a license for fire alarm installation or residential wiring.
Useful Video: Hawaii People: 20 Year Career or More – Nelson Uejo – 30 Years Electrician – Foreman – Family Man
Conclusion
The process of becoming an electrician in Hawaii is not easy but it can be done. With the right combination of training, experience, and licenses, you will be able to gain a rewarding career that provides financial stability and job satisfaction. In addition, with the expertise gained from this profession, you can make a positive difference in your local community as well as contribute to the state's electrical infrastructure. Becoming an electrician also allows you to become part of one of Hawaii's most important industries – electricity! By taking the time to learn how to become an electrician in Hawaii you could have a thriving career for years to come.
References
https://electricalschool.org/hi/
https://www.servicetitan.com/licensing/electrician/hawaii
https://www.electricianschooledu.org/hawaii/
https://generalcontractorlicenseguide.com/hawaii-electrical-license/
https://www.electricianinformationresource.com/how-to-become-an-electrician-in-hawaii.html