Do you have an ambition to become an electrician in Maine? Not only is it a great career path that provides steady work and the potential to make a good living, but if you're looking for something more involved than just your everyday 9-5 job then this might be the way to go. Becoming an electrician requires dedication and hard work which can often take up years of study and practice, however with perseverance comes reward as accredited professionals are well sought after in this ever changing industry. To give aspiring electricians an insight into how best to reach their goal we will be taking a look at what steps need to be taken in order to successfully qualify for the profession here in The Pine Tree State.
Is It Hard to Become an Electrician in Maine?
Becoming an electrician in Maine is not necessarily difficult, but it does require dedication and commitment to learn the necessary skills and knowledge. In Maine, the process to obtain a journeyman electrician license involves fulfilling education prerequisites, finishing an apprenticeship program, and successfully passing the mandated exams.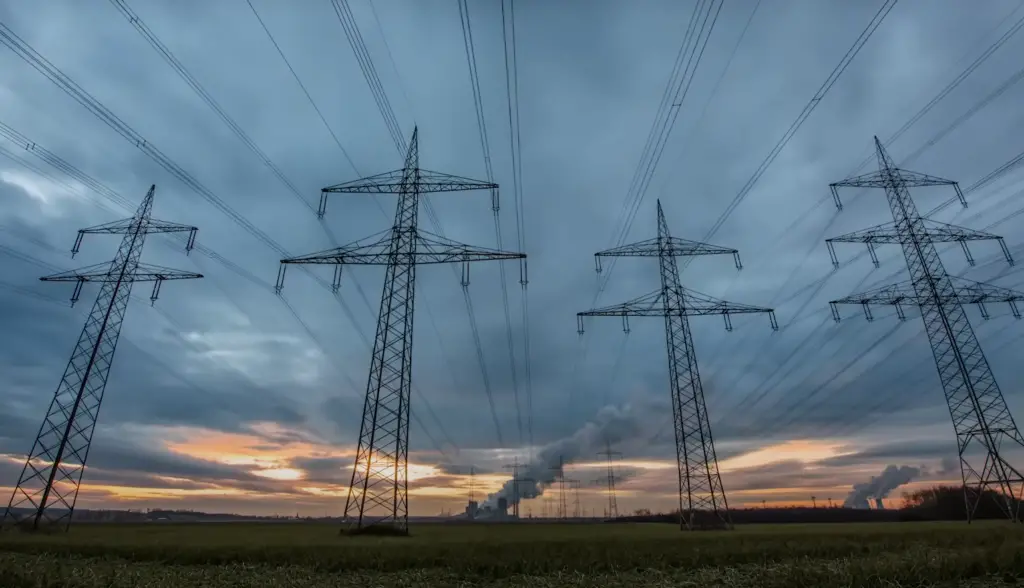 Education & Training Requirements for Electricians in Maine
To become an electrician in Maine, you must first meet the education and training requirements set by the state.
In Maine, to become an electrician, you need a high school diploma or GED, and must work as an apprentice electrician for at least four years. Individuals must also pass two examinations administered by the Department of Professional and Financial Regulation: a technical examination on electrical codes, safety regulations, general engineering principles, and related topics; and a business law examination covering legal aspects of operating a contracting business. [1]
Upon completion of these requirements, the applicant will be licensed as an electrician in Maine. Electricians with a valid license are required to maintain their certifications by completing continuing education courses as needed.
Furthermore, applicants must also obtain at least $50,000 of on-site liability insurance prior to receiving licensure, as well as post a surety bond for up to $25,000. Individuals who wish to start their own business as electrical contractors must obtain separate licensure through the Department of Professional and Financial Regulation's Board of Electrical Examiners.
How to Obtain Your Electrician License in Maine
After completion of the training and education requirements, you must then apply for your electrician license with the State Board of Examiners of Electricians. To do this, you will need to complete an application and provide official transcripts from any trade schools or other recognized programs that you have completed as well as proof of your apprenticeship hours. The fee for obtaining a license is currently $50. After submitting the necessary documents, you should receive your license within two to three weeks.
Once you have obtained your license, it is important to keep it up-to-date and renew it every three years. To do this, you must submit continuing education credits before each renewal period in order to prove that you are keeping up with changes in the industry. You must also pay a renewal fee of $50 to maintain your license.
It is important to note that some additional requirements may be needed depending on the specific job you are seeking. For example, if you want to work as an electrical contractor in Maine, then you will need to obtain a separate contractor's license in addition to your electrician's license. If this applies to you, make sure that you meet all of the necessary requirements before beginning any job. [2]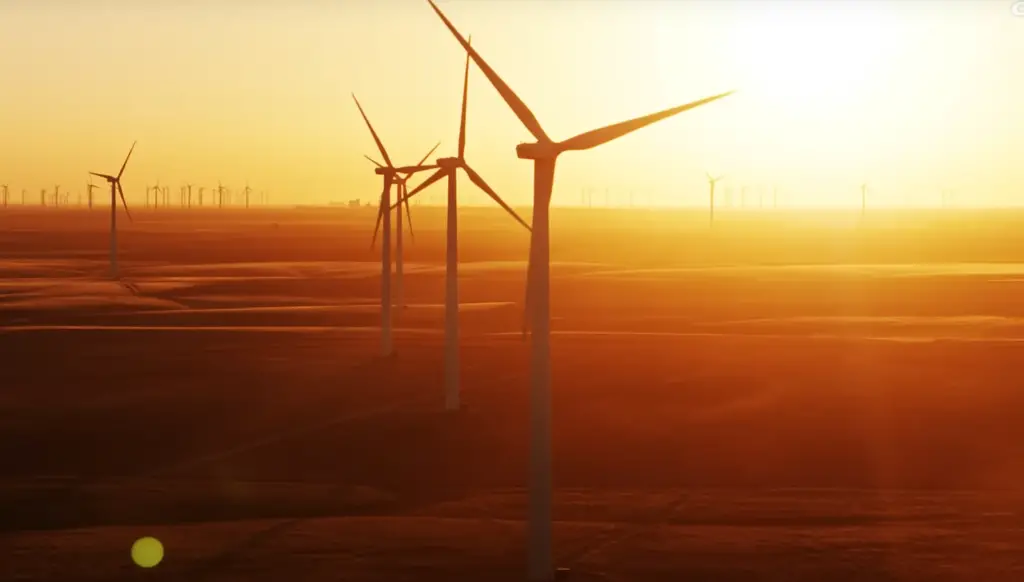 Types of Electrical Exams Required in Maine
In Maine, electricians wishing to become licensed must pass the required electrical exams. The examinations are administered by the State of Maine Department of Professional and Financial Regulation (DPFR). The DPFR requires prospective electricians to take two exams: a Journeyman Electrician's Exam and a Master Electrician's Exam. Both exams require knowledge of safety protocols, codes, installation methods, design principles and theory. An additional exam is also required for applicants seeking certification as an industrial electrician.
The Journeyman Electrician's Exam consists of 80 questions covering topics such as basic electricity, motors and transformers, wiring methods and materials, equipment for general use, special occupancies, services and more. Applicants must score at least 70% on this exam in order to receive their license.
The Master Electrician's Exam is the more advanced of the two exams. This exam consists of 140 questions covering a variety of topics including services, grounding and bonding, hazardous locations, photovoltaics and wind turbines, fire alarm systems and special occupancies. Applicants must score at least 75% on this exam in order to receive their license.
The industrial electrician exam covers safety protocols, installation methods, codes and theory related to industrial electrical systems. This exam also requires applicants to pass an 80-question multiple choice test with a minimum passing score of 70%.
In addition to these exams required for licensing purposes, the DPFR also requires applicants to complete an apprenticeship program. Apprenticeships are available through state-approved schools and provide hands-on training that helps electricians develop the skills they need to work safely and effectively in their profession.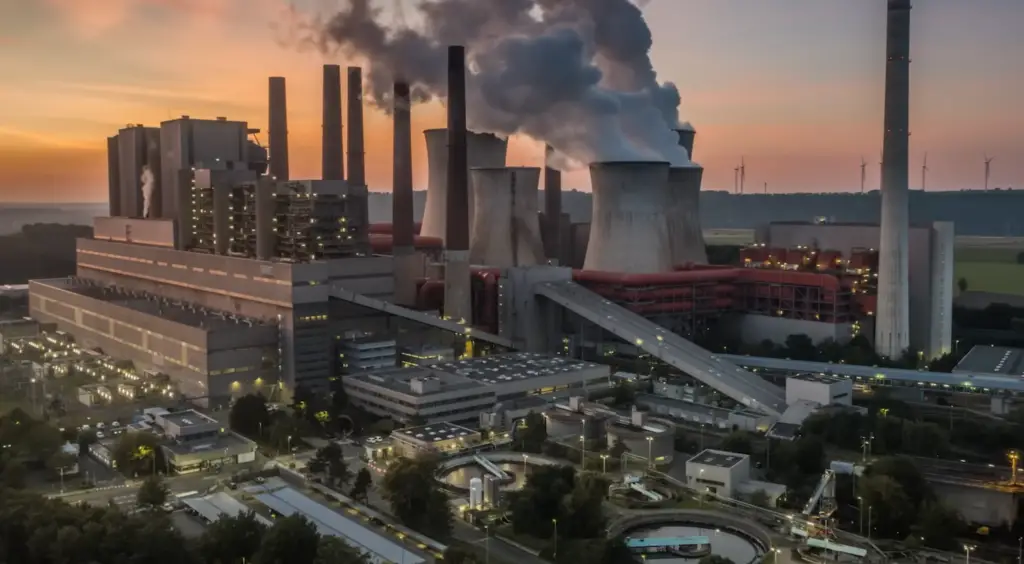 By passing all required exams and completing a state-approved apprenticeship program, prospective electricians in Maine can be well on their way to becoming licensed professionals with the knowledge, skills and experience necessary for a successful career in electrical work. With hard work, dedication and commitment, electricians can look forward to a rewarding future as part of Maine's electrical industry.
Other Important Qualifications and Certifications Needed to Become an Electrician in Maine
In addition to meeting the educational requirements, individuals who wish to become electricians in Maine must also meet several other qualifications and certifications. These include:
The State of Maine requires that all individuals obtain a Journeyman or Master license from the state's Board of Electrical Examiners. To be eligible for this license, applicants must have at least five years of experience as an apprentice under the supervision of a licensed electrician.
Applicants must pass the exam given by the National Electrical Code Council. This exam covers electrical design, installation standards, and safety procedures.
Individuals must complete 16 hours of continuing education every two years in order to maintain their licenses. [3]
All prospective electricians must be at least 18 years of age and possess a valid driver's license.
Prospective applicants should also have the ability to problem solve, have excellent communication skills, and be willing to work in hazardous conditions.
By meeting all of these requirements, individuals can become licensed electricians in Maine. With this license, they will be able to look for work with area employers or start their own business as an independent contractor or small business owner.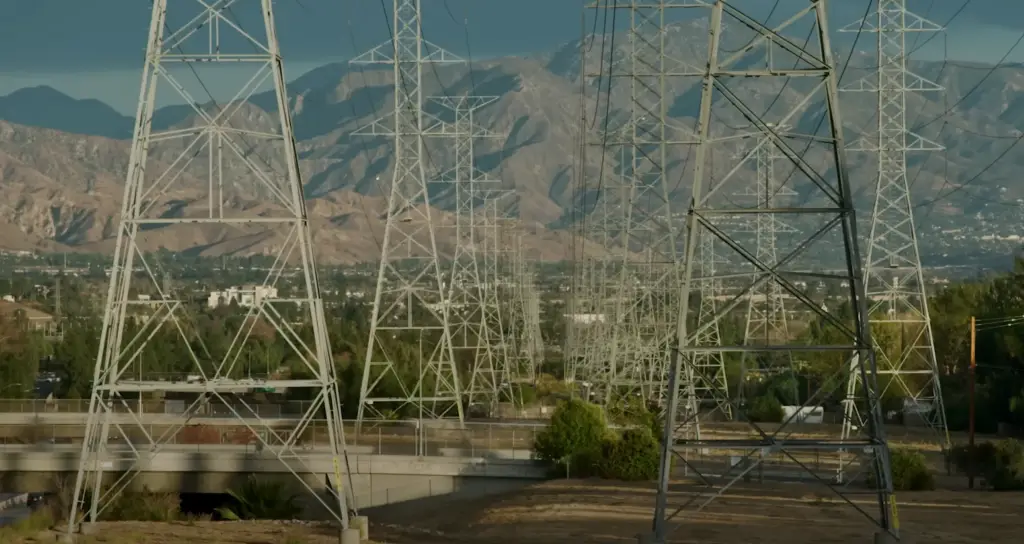 Common Work Environment for Electricians in Maine
Electricians in Maine typically work in commercial, residential, or industrial settings. They may also be employed by utilities companies or other organizations that require electrical services. The most common areas of work include wiring for new structures and installations, repairing existing electrical systems, and providing maintenance services to keep facilities operating safely and efficiently.
Working conditions for electricians in Maine vary depending on the job site. Electricians often need to climb ladders or enter confined spaces while performing their duties. It is common for electricians to work in hazardous environments where they are exposed to high levels of electricity, fire hazards, and extreme temperatures. Personal protective equipment such as safety glasses and hard hats must always be worn when working with electricity.
Electrician salaries in Maine depend on the size of the organization they work for and experience level. In addition to a competitive salary, most employers provide electricians with benefits such as health insurance, paid time off, and retirement plans. Electricians may also be eligible for bonuses or other incentives based on performance or productivity.
Electricians in Maine must adhere to a variety of safety regulations and codes while performing their duties. All electricians are required by law to obtain an appropriate license before offering their services professionally. This includes passing exams that demonstrate knowledge of electrical theory, safety practices, and local building codes. Electrician's licenses must be renewed periodically in order to maintain legal compliance. [4]
Benefits of Being a Licensed Electrician in Maine
Being a licensed electrician in Maine is an important step for anyone looking to pursue a career in the field. Not only does it provide an opportunity to work with advanced technology and equipment, but it also comes with other benefits that make it a rewarding career choice. Here are some of the advantages of becoming a licensed electrician in Maine:
Job Security – With the demand for skilled tradespeople on the rise, electricians can expect plenty of job opportunities throughout their careers. Licensed electricians are not just limited to working within their state either; they may be able to find positions in neighboring states as well.
High Earnings Potential – The average salary for an electrician in Maine is $46,000 annually, according to the U.S. Bureau of Labor Statistics (BLS). With additional certifications and experience, electricians can expect even higher earnings potential.
Job Satisfaction – Electricians enjoy working with their hands while also using problem-solving and critical thinking skills on a daily basis. This type of work is often seen as challenging, yet rewarding which can provide job satisfaction for many technicians in this field.
Career Advancement Opportunities – Licensed electricians are able to take advantage of various professional development opportunities throughout their career including apprenticeships, continuing education classes, and specialized certifications that allow them to expand their knowledge base and explore new areas within the trade industry.
These are just some of the many benefits of being a licensed electrician in Maine. With the right preparation and qualifications, anyone can pursue this rewarding career. Electricians play an integral role in keeping our homes and businesses safe and operational, so they can take pride in knowing that their hard work is appreciated by countless individuals throughout the state.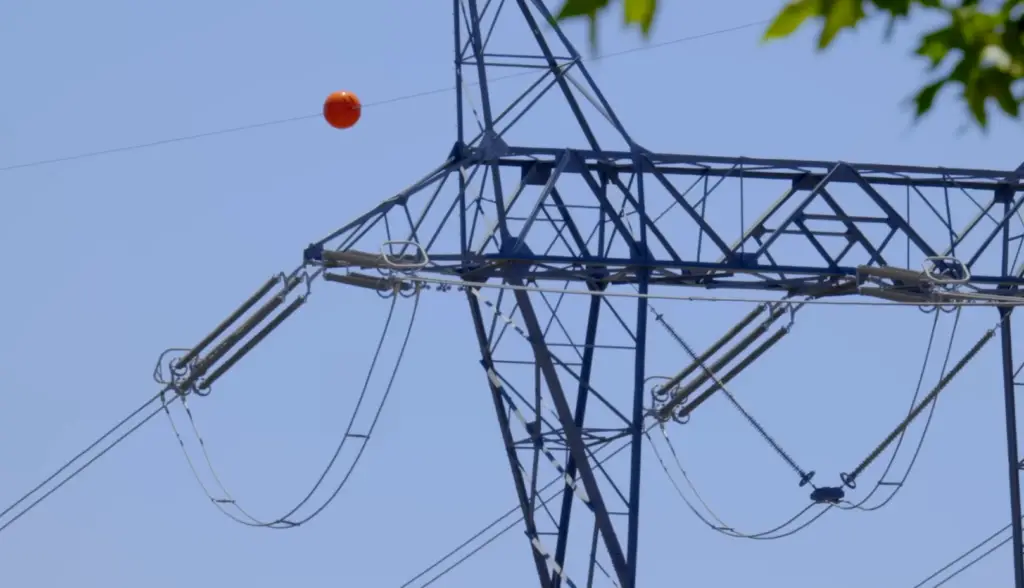 How Long Does It Take To Become A Master Electrician In Maine?
In Maine, becoming a master electrician generally requires completing 8,000 hours of on-the-job training and passing the Master Electrician Licensing Exam. Depending on how quickly you progress through your apprenticeship and other required courses, as well as the amount of time you can dedicate to studying for the exam, it could take anywhere from two to five years to become a licensed master electrician in Maine. [5]
Are Electricians in Demand in Maine?
The demand for electricians in Maine is on the rise. According to the U.S. Bureau of Labor Statistics, job openings for electricians are projected to increase by 9% between 2018 and 2028, making it one of the fastest-growing professions in the state. This growth is due in part to an aging population that needs more electrical services maintenance and repairs, as well as increasing construction projects throughout Maine. Furthermore, a number of industries that employ electricians including manufacturing, technology, healthcare, and government are also expected to grow during this period. With these factors at play, now is an excellent time to pursue a career as an electrician in Maine.
In addition to strong job prospects, working as an electrician in Maine can be very rewarding. Electricians provide a vital service to society as they design, install, maintain and repair electrical systems. As an electrician, you will have the opportunity to work with a variety of people on projects that require problem-solving skills and technical know-how. In addition, salaries for electricians in Maine are competitive—the median annual salary for electricians is around $61,870.
Overall, becoming an electrician in Maine is an excellent career choice that offers job security and stability along with financial rewards. With the right training and credentials, anyone interested in pursuing a career in this field should consider taking the necessary steps to become an electrician in Maine.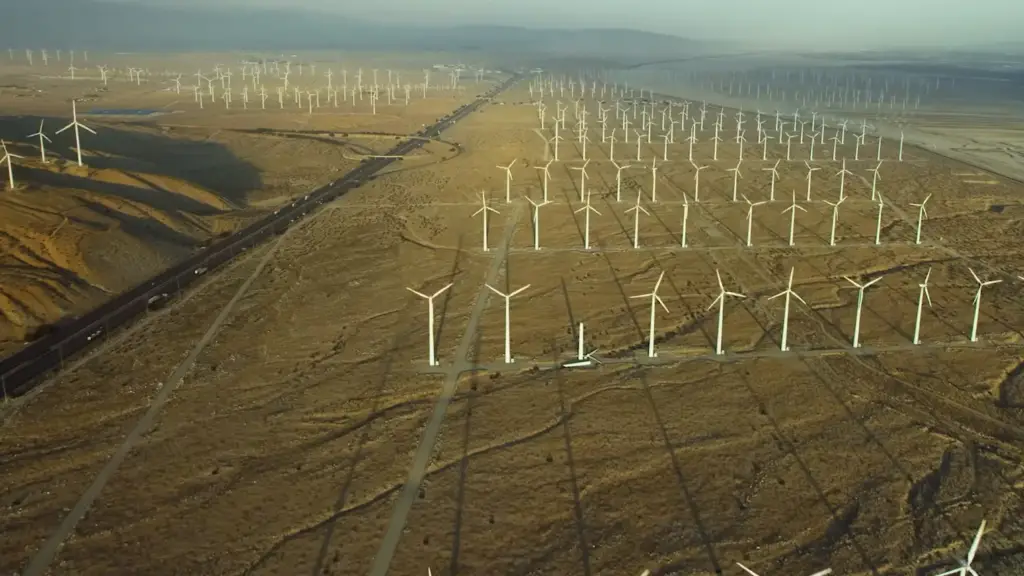 FAQ
How much does a journeyman electrician make in Maine?
Journeyman electricians in Maine make an average annual salary of $59,400 according to the Bureau of Labor Statistics.
What kind of education or training do I need to become an electrician in Maine?
To become a journeyman electrician in Maine, you must obtain a license from the State Board of master Electricians (SBMEL). To do this, you'll need at least 8,000 hours of supervised work experience as an apprentice electrician, as well as completion of an approved apprenticeship program that includes study in mathematics and electrical theory. You'll also have to pass both a written and practical exam in order to obtain your license.
Are there continuing education requirements for journeyman electricians in Maine?
Yes, all licensed journeyman electricians are required to complete a minimum of 20 hours of approved continuing education within one year of their license's expiration date. They must also renew their license every three years and provide documentation of any additional training or apprenticeship experience during that time.
What safety regulations do I need to adhere to while working as an electrician in Maine?
All electricians must follow the National Electrical Code (NEC) and the applicable laws set by the State Board of master Electricians (SBMEL). Additionally, they should always wear protective clothing such as gloves and face shields when working around electricity, and must properly document all inspections, installations, repairs, and maintenance. They also need to be aware of any hazardous materials they may come into contact with while on the job.
Are there different types of electricians in Maine?
Yes, there are a variety of specializations that an electrician can pursue within the state including residential electricians who install wiring and other electrical systems for homes; commercial electricians who work on larger projects such as shopping malls or office buildings; industrial electricians who maintain large-scale equipment such as generators; and cable technicians who install phone lines or television cables. Each type requires its own set of skills and knowledge so it's important to research each option thoroughly before deciding which one is best for you.
What is the shortest time to become an electrician?
In Maine, you can become an electrician in the shortest amount of time by taking a 6-week Electrical Technology Program and passing the licensing exam. This program is offered at many vocational schools throughout the state and provides hands-on training to help students understand key concepts such as wiring systems, electrical safety, circuit design, power generation, and more. After completing the program and passing the licensing exam, you will be qualified to work as an electrician in Maine. You can also complete an apprenticeship with a licensed master electrician if you prefer longer-term on-the-job training before becoming a full-fledged electrician. An apprenticeship typically lasts 4–5 years and includes additional classroom instruction to help build your skillset beyond the basics. After completing an apprenticeship or electrical technology program, you'll need to pass the licensing exam before being officially certified as a journeyman electrician in Maine.
How do I get an electrician apprentice license in Maine?
In Maine, electrician apprentices must complete 1-2 years of formal electrical apprenticeship training. During this period of time, the apprentice will be supervised by a licensed electrician or contractor and should gain hands-on experience in all aspects of electrical work. Apprentice electricians are required to register with the State of Maine Electrical Licensing and Inspection Board (ELIB) and pay an annual registration fee before beginning their apprenticeship.The ELIB requires that applicants for an apprentice license have a high school diploma or equivalent, at least 18 years of age, and successfully pass qualifying examinations administered by the board. The written examination assesses knowledge about safety regulations related to electricity. Once approved by the board, the apprentice is issued an Electrician Apprentice License that is valid for 2 years.
Useful Video: HOW TO BECOME AN ELECTRICIAN, THE PATHS YOU CAN TAKE
Conclusion
Completing the educational and licensing requirements to become an electrician in Maine is a challenging but rewarding process. With the right amount of dedication and hard work, anyone can achieve certification as an electrician in Maine and begin a career working in this field. Once certified, electricians have access to great job opportunities and potential for growth. Electricians are essential professionals, helping to keep communities up-to-date with safe and efficient electrical systems. If you are interested in becoming an electrician in Maine, take the first step in pursuing your career now!
Good luck!
References
https://www.servicetitan.com/licensing/electrician/maine
https://www.maineelectricalinstitute.com/become-an-electrician/
http://www.maine.gov/pfr/professionallicensing/professions/electricians/licensing/journeyman-electrician-senior-journeyman-electrician
https://electricalschool.org/me/
https://www.revisionenergy.com/solar-company/solar-careers-and-training/electricians-will-save-world/maine-electrician-pathways