Are you looking for an alternative to the Raspberry Pi 4? With its affordable price, versatile operating system and wide range of applications, the Raspberry Pi has become a popular choice for many makers, hobbyists and tech enthusiasts. But as much as this single-board computer offers great power and performance, it may not be suitable or powerful enough for certain projects. Fortunately, there are other alternatives on the market that can deliver better computing capabilities than the Raspberry Pi 4. From dedicated devices to more advanced solutions such as mini-PCs and SBCs (single board computers), discover your options with this guide to all things Raspberry Pi 4 alternatives!
What is Raspberry Pi 4?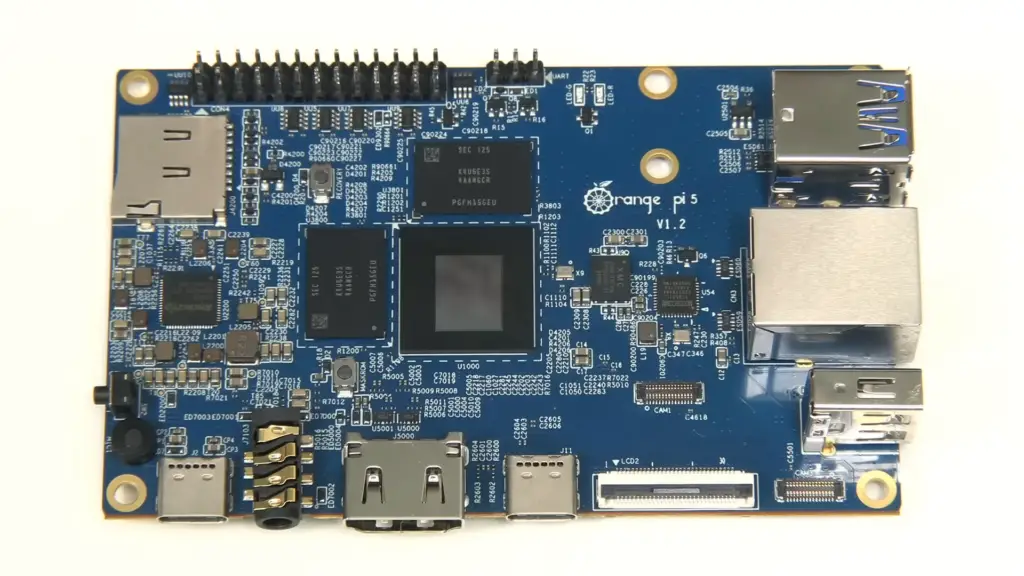 The Raspberry Pi 4 has a 1.5GHz quad-core 64-bit ARM Cortex-A72 CPU, dual monitor support with up to 4K resolution, USB 3.0 ports, Gigabit Ethernet port and Bluetooth 5.0/BLE connectivity, giving it a significant performance boost over earlier versions of the Raspberry Pi. It also comes with an on-board 802.11ac Wi-Fi and Bluetooth module, allowing it to easily connect to your home or office networks.
The Raspberry Pi 4 also supports a range of operating systems, including the latest version of Raspbian (the Raspberry Pi Foundation's own Linux distribution) as well as Windows 10 IoT Core, Ubuntu 18.04, and other popular distributions.
The new Raspberry Pi 4 is a perfect choice for anyone looking to get into computing, offering a wide range of applications from programming and development to media streaming and gaming. Whether you're building a robot or a home automation system, the Raspberry Pi 4 has the power and flexibility to help you achieve your goals.
So if you're looking for an easy and affordable way to get into computing, why not give the Raspberry Pi 4 a try? You won't be disappointed. [1]
What are the Main Functions of Raspberry Pi 4?
The Raspberry Pi 4 has become one of the most popular low-cost single board computers in the world. It offers an incredible range of features and capabilities that make it suitable for a variety of applications. Here is a list of some of the main functions and capabilities offered by the Raspberry Pi 4: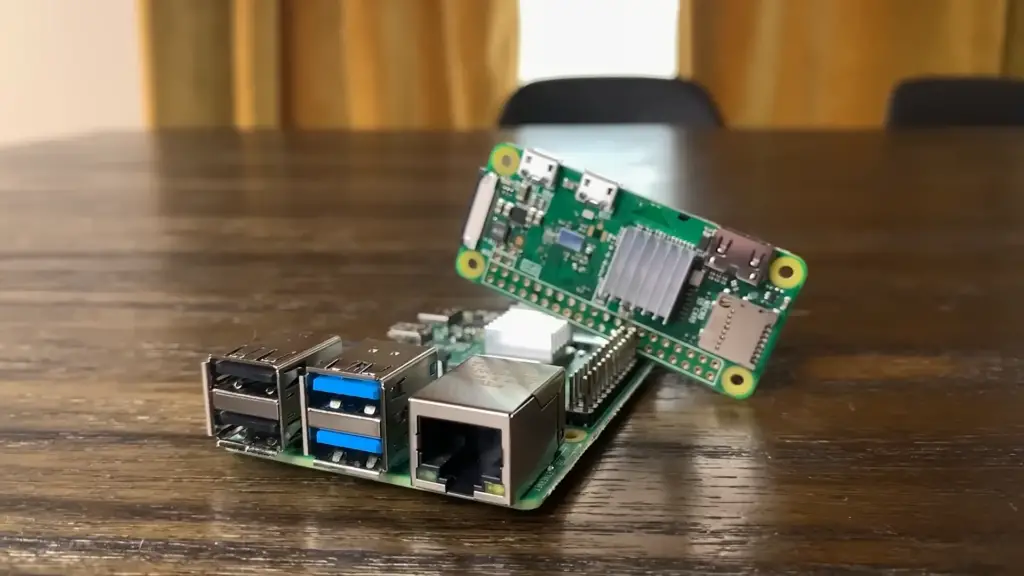 Key Benefits Of Raspberry Pi 4
It has several great features that make it stand out in comparison to other single-board computers. Here are some of the key benefits and advantages this device offers: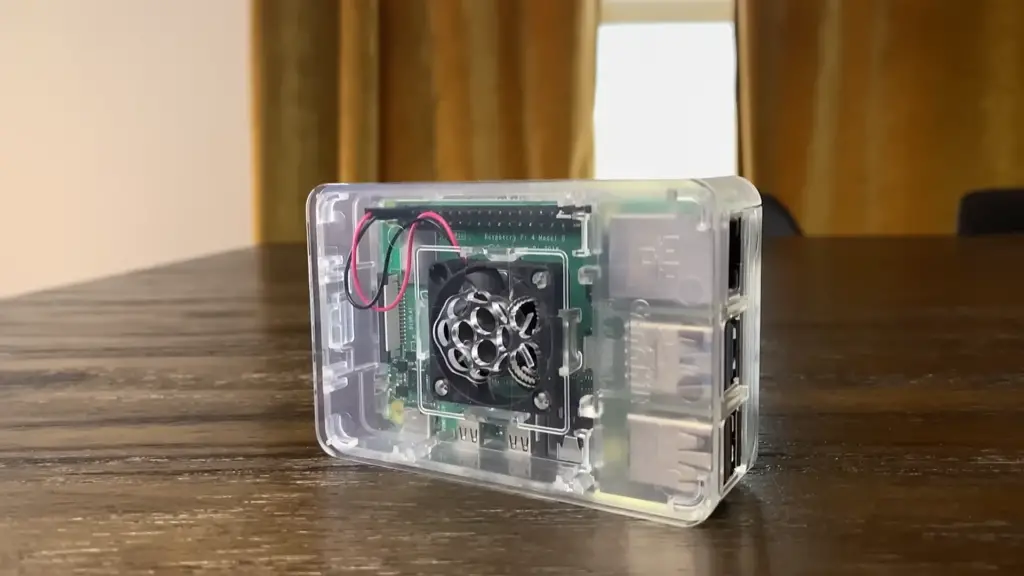 What Operating Systems Does Raspberry Pi 4 Work with?
Officially, the Raspberry Pi 4 supports the following operating systems: Raspbian, Ubuntu Core, Fedora Remix, 64-bit OS, LibreELEC/Kodi, Android Things, Windows 10 IoT Core and iOS.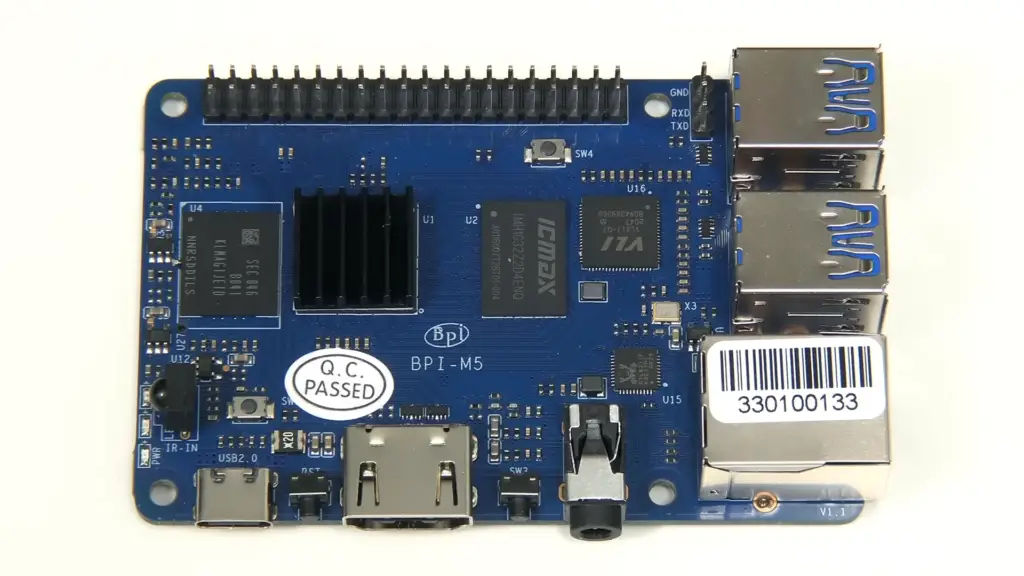 How To Choose Raspberry Pi?
With so many Raspberry Pi models to choose from, it can be hard to know which one is best for you. But don't worry—we've got your back! Here are a few tips to help you find the right Raspberry Pi for your needs:
Ultimately, it's up to you to decide which Raspberry Pi model is best for your needs. Consider the size and power requirements of your project, the storage capacity you need, and any extras that might come in handy before making your decision.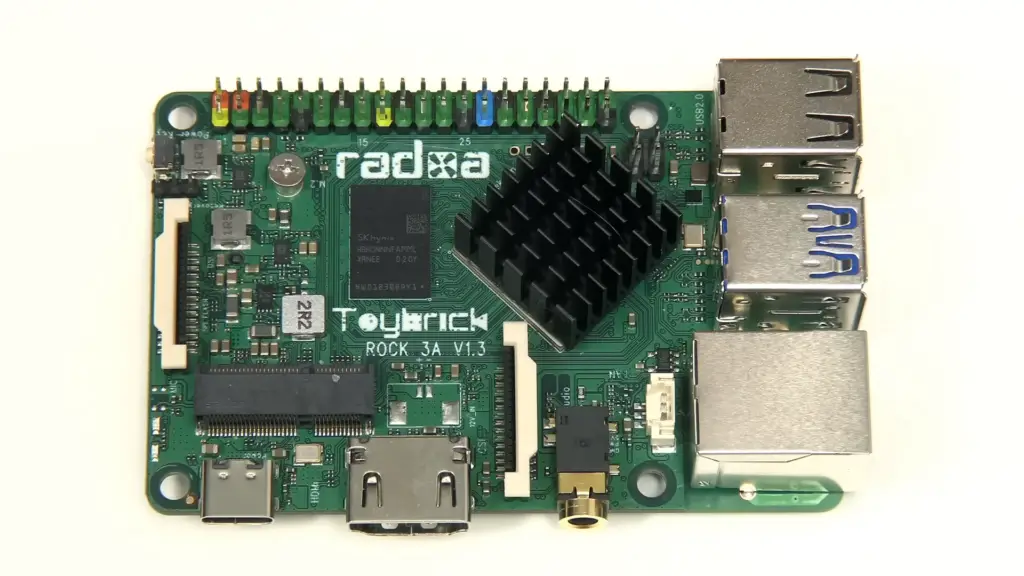 Is It Worth Paying Attention to Raspberry Pi 4 Alternatives?
Currently, the Raspberry Pi 4 stands as a leading choice among single-board computers, capturing immense popularity in the market. It's a great tool for any user who wants to make their own DIY projects or use the computer as a server platform. But with many other options out there, it may be worth considering some alternatives before you invest in a Raspberry Pi 4.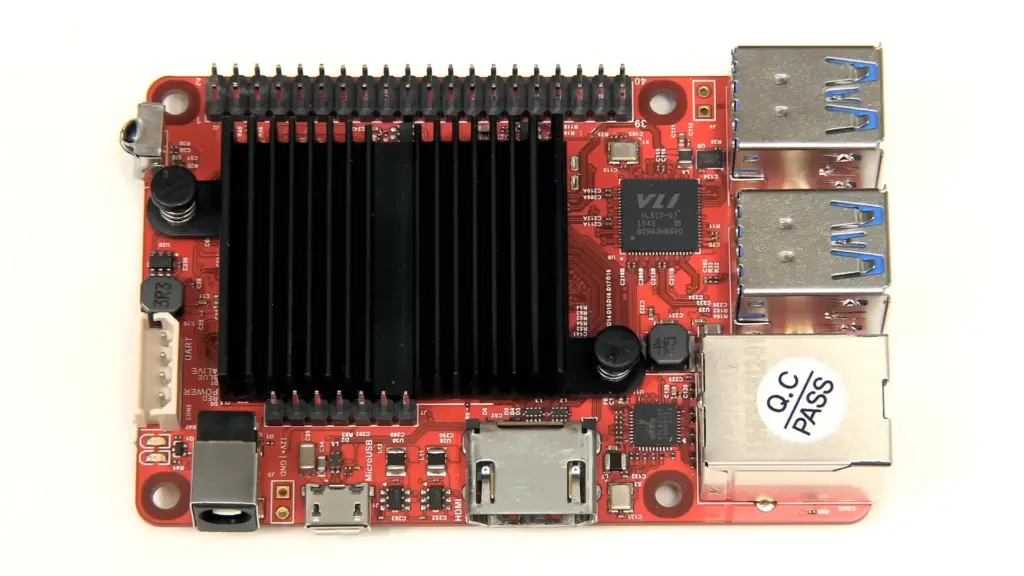 10 Most Popular Raspberry Pi 4 Alternatives – List With Special Details
These Raspberry Pi 4 alternatives offer users various features and capabilities that make them each a great choice for those looking to create powerful applications or expand their home automation projects. From low-cost boards with basic features, to more advanced devices with built-in Wi-Fi and Ethernet connections – these are some of the most popular options available today.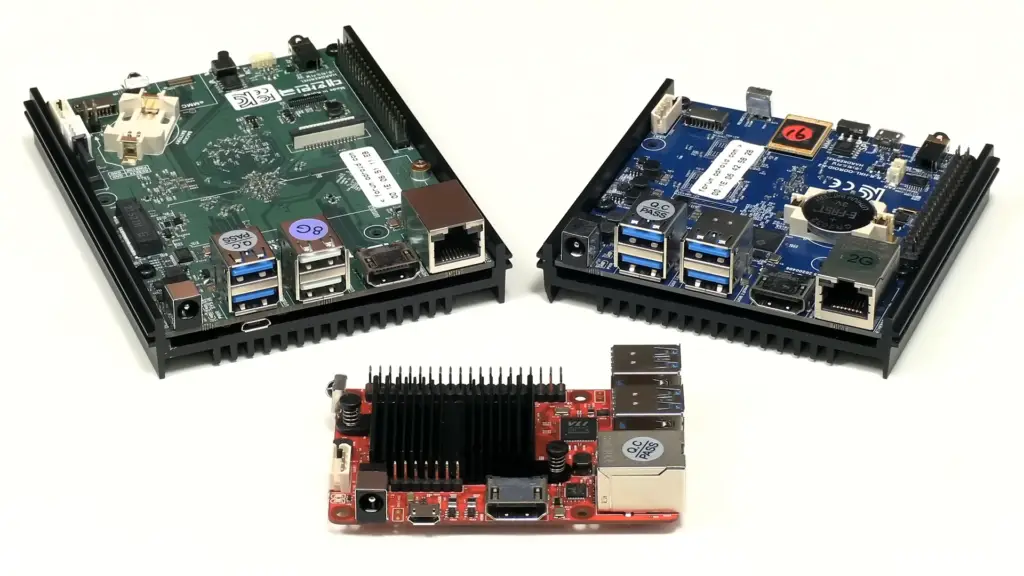 FAQs
What can I use instead of a Raspberry Pi 4?
When it comes to Raspberry Pi 4 alternatives, there are many options available. Depending on the type of project you're working on, different solutions may be more appropriate than others. Some potential options include the popular Arduino and BeagleBone boards, as well as other single board computers like the LattePanda and UDOO X86 II SBCs. Each option has its own advantages and disadvantages, so it's important to research each one carefully before deciding which is best for your project.
What computer is like Raspberry Pi 400?
The Raspberry Pi 400 is a great pocket-sized computer for those looking to tinker and create projects that require minimal computing power. But what if you need more power than the Pi 400 can provide? Enter the world of Raspberry Pi 4 alternatives.
They offer more processing capabilities, memory, and storage options than their Raspberry Pi 4 counterpart. These alternatives are ideal for more intricate programming projects and tasks that require extra power, such as artificial intelligence (AI) and machine learning applications. Additionally, they come with a range of other features, including support for multiple operating systems, an onboard GPU/VPU for graphics-intensive computing tasks, and the ability to connect peripherals like keyboards and mice.
Whether you're a seasoned programmer or just getting started, Raspberry Pi 4 alternatives can help take your projects to the next level. With so many powerful and affordable options available, it's worth considering what an alternative computer could do for you. Consider all aspects of the device—cost, performance, features—before making a decision on which one is right for you.
Why are Raspberry Pi so cheap?
The Raspberry Pi 4 is an affordable single-board computer. Its incredible price point is a result of several factors, including the low-cost components used to build it, as well as its efficient production process.
At its core, the Raspberry Pi 4 includes an impressive set of features: a quad-core ARM processor, 1GB RAM, 1080p video output, and a plethora of ports. It's also very power efficient, drawing just 5W at peak performance. This low-power usage, combined with its small form factor make the Raspberry Pi 4 an ideal choice for projects such as home automation, robotics, or creating custom media centers.
The Raspberry Pi 4 is also incredibly versatile: it runs multiple Linux operating systems and can be used for programming, web surfing, or even playing games. It's also the ideal choice for educational projects: Students of all ages can use it to learn coding and robotics concepts in a fun and interactive way.
The affordability of the Raspberry Pi 4 makes it an attractive option for DIY projects as well. From creating gaming consoles to robots to home automation systems, the Raspberry Pi 4 can be used to build almost anything.
This price is due to the desire to be affordable for everyone!
Why is Raspberry Pi better than Arduino?
The Raspberry Pi 4 is an impressively robust and adaptable SBC. It has many advantages over Arduino, making it a great choice for projects ranging from home automation to robotics. The main differences lie in the processing power, memory, software support, and connectivity of each device.
The Raspberry Pi 4 offers up to four times the computing power of the original Raspberry Pi, as well as an increase in RAM and storage capacity. Thanks to its powerful ARM-based processor, the Pi 4 can run multiple applications simultaneously and easily handle graphics and multimedia tasks. Additionally, it supports a wide selection of languages including Python, C/C++, Java and more – making it perfect for creating complex projects.
The Raspberry Pi 4 also offers greatly expanded connectivity options compared to Arduino. With a variety of ports available including USB 3.0, HDMI, Ethernet and more, you can easily add extensions such as wireless adapters or external hard drives for further storage capacity.
Useful Video: Raspberry Pi 4 Alternatives: Five ARM Contenders
Conclusion
Whether you're a hobbyist looking to tinker with the latest technologies or an experienced user on a tight budget, there is a Raspberry Pi 4 alternative to suit your needs. There are many wonderful options available that feature flexible storage and speedy concepts, all centered around providing awesome computational power for generating projects or simply for powering your gaming board. It is good to consider some of the alternative options listed in this article when considering the capabilities of these great microcomputer boards – because each unit has its own unique features and benefits! Additionally, exploring device differences, like those between Raspberry Pi 4 and alternatives can help you find exactly what you need to create the perfect project. After all, having a successful project is often directly related to choosing the right tools for it!
References
https://www.zdnet.com/article/what-is-the-raspberry-pi-4-everything-you-need-to-know-about-the-tiny-low-cost-computer/
https://www.spiceworks.com/tech/networking/articles/what-is-raspberry-pi/
https://www.tomshardware.com/reviews/raspberry-pi-4
https://emteria.com/blog/raspberry-pi-4-os
https://www.tomshardware.com/how-to/raspberry-pi-buying-guide
https://opensource.com/article/19/3/which-raspberry-pi-choose
https://raspians.com/raspberry-pi-4-alternatives/
https://beebom.com/best-raspberry-pi-4-alternatives/