Are you interested in becoming an electrician in New Jersey? If so, you're in luck! This guide will provide you with all the information you need to make the right decision for your career. We'll answer some of the most common questions people have about this profession, and give you some tips on how to get started. So whether you're just starting out on your journey or are almost ready to begin training, this guide has something for everyone!
Electricians and Their Responsibilities in General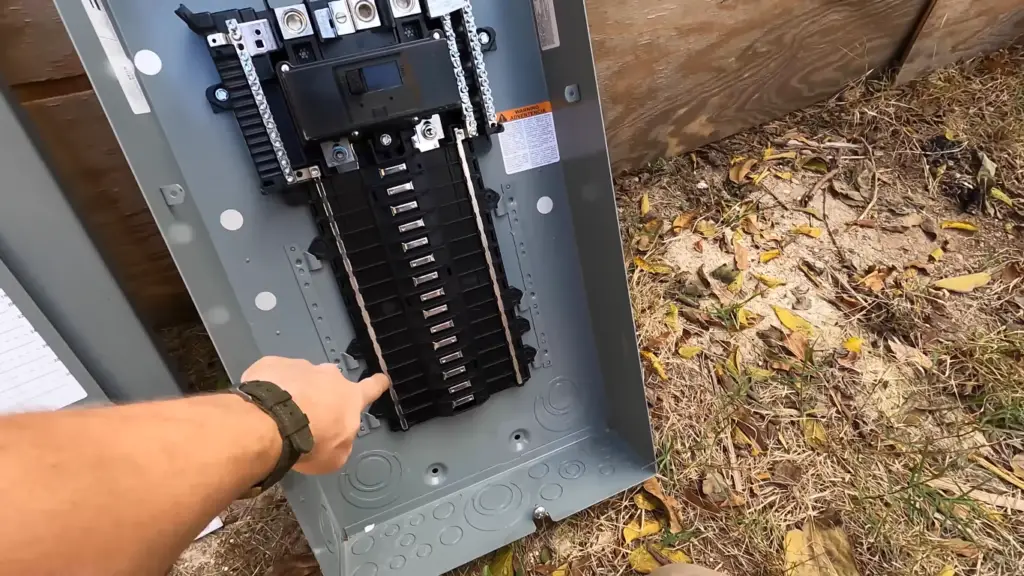 Troubleshooting electrical issues
The most important skill of any electrician is their ability to troubleshoot electrical issues. Electricians use a variety of tools and techniques to diagnose problems in order to determine the best course of action. Electrical issues can range from simple wiring repairs to more complex installations, such as those involving generators or solar systems. Troubleshooting requires an electrician's ability to identify and understand the underlying causes of an issue and develop a plan for repairing it quickly and efficiently.
Inspecting electrical components
Electricians also perform inspections of electrical components. This is essential for ensuring the safety and efficiency of all electrical systems. Electricians use special tools and techniques to inspect circuits, fuses, switches, outlets and other components in residential, commercial, industrial and institutional buildings. During an inspection, electricians will check for improper connections or frayed wires that can lead to hazardous conditions or cause a system to fail.
Installing new electrical systems
In addition to troubleshooting existing electrical issues and inspecting components, electricians are responsible for installing new electrical systems. This includes wiring homes and businesses with power outlets, lights, security systems and other devices that require electricity. Installing these systems often involves complex calculations and careful measurements to ensure that everything is running properly. Electricians must also be knowledgeable about local building codes, as well as the type of material and equipment needed for any given job.
Performing general electrical maintenance
Electricians are responsible for performing general electrical maintenance. This includes regularly checking wiring and components to ensure that they are in good working order. Electricians will replace broken fuses or faulty switches, as well as update systems with newer models that offer improved energy efficiency and safety features. Regular maintenance is essential for preventing major issues down the road and ensuring the long-term reliability of all electrical systems.
Ability to read blueprints
In order to install, maintain and repair electrical systems correctly, an electrician must understand the blueprints of a building. Blueprints provide a visual representation of the structure of a building and its wiring. Electricians use blueprints to plan their work and ensure that all components are properly installed in the right places. They must also be able to read complex diagrams that detail the flow of electricity within a building or system.
Electrical safety regulations
Electricians must be familiar with local and national electrical codes in order to ensure that all work performed is held up to a standard of safety and reliability. This includes basic construction code compliance, as well as proper installation methods and techniques. Electricians should understand the importance of following safety regulations and be capable of recognizing potential hazards in order to help prevent injuries and other damages. [1], [2], [3]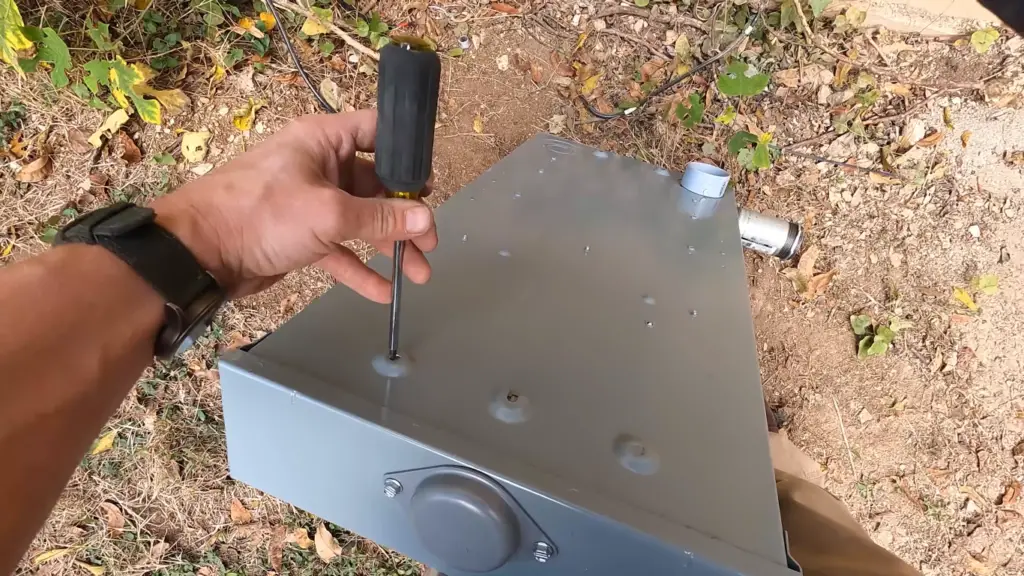 Skills Necessary to Become an Electrician
Besides the technical skills required to perform the duties of an electrician, there are several other important attributes. Being a successful electrician requires:
Physical strength and endurance: Electricians need physical strength and endurance to perform their duties because the job involves creating, maintaining, and repairing electrical systems. This often requires climbing ladders, working in tight spaces, lifting heavy objects, and performing other physically demanding tasks. Electricians also need stamina to work on projects that may require long hours or involve repetitive motions such as twisting wire into place. As a result of the physical demands of the job, electricians should have strong physical fitness levels to ensure they can safely and effectively complete their tasks.
Math skills: Reading blueprints and determining the right lengths of wires require good math skills. Electricians must be comfortable with fractions, geometry and trigonometry. You don't need to know advanced mathematics, but you do need to understand basic concepts like measurements, angles and electrical codes.
Problem-solving abilities: Electricians are responsible for solving complex electrical issues, so having good problem-solving skills is essential. Electricians must be able to think on their feet and troubleshoot difficult problems in order to get the job done right. They must also have a good understanding of how electricity works and how different components interact with each other. Being able to quickly identify problems and come up with solutions is key to being a successful electrician.
Attention to detail: Checking connections and ensuring wires are installed correctly based on blueprint specifications takes skill & concentration. Electricians must pay close attention to details in order to ensure everything runs safely & efficiently.
Communication skills: Being able to communicate effectively is important for electricians who may need to give directions or explain technical information to colleagues or customers. Electricians must also be comfortable speaking in front of large groups when giving presentations or providing instruction on electrical work. They should also have the ability to work as part of a team.
Time management skills: Electricians need to be able to plan their workloads and manage their time accordingly. Being able to prioritize tasks is also important for ensuring projects are completed on schedule.
How to Become an Electrician in New Jersey
Yes, to perform work as an electrician a license is a must. But what else is needed? And what license options are available? Let's discuss all that!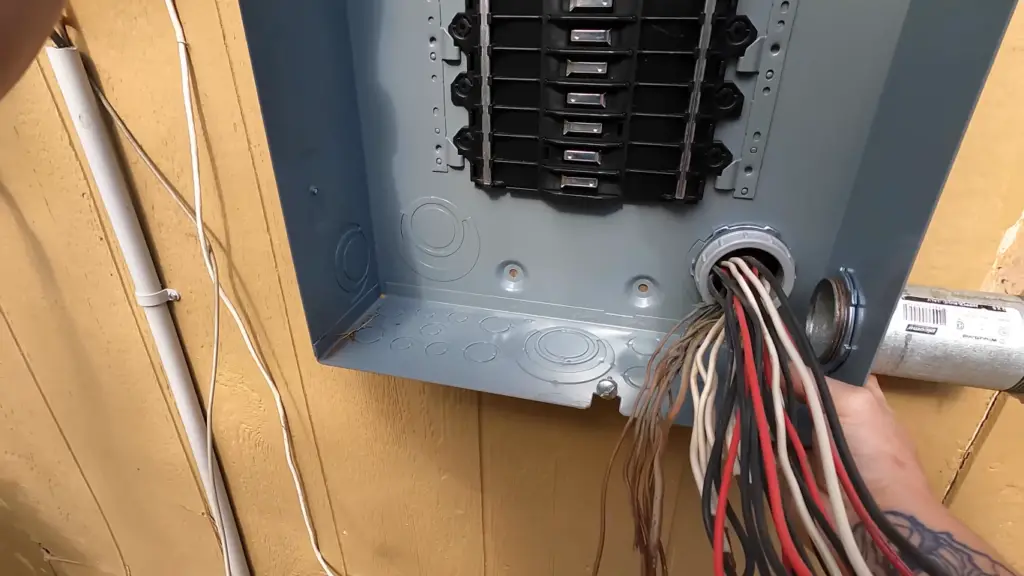 Be 18 years or older
In the state of New Jersey, to become an electrician one must be at least 18 years old. The age requirement is in place to make sure that individuals have the judgment and maturity necessary to work safely with electrical tools and equipment. While you may find an apprentice willing to hire you at 16, they may not be approved by the state.
Make sure you have at least a GED school diploma
The state of New Jersey requires electricians to have at least a GED school diploma or higher before they can apply for an electrical license. This diploma requirement is in place to make sure that individuals possess the knowledge and skills needed to work safely and effectively as an electrician.
While you don't need a degree in electrical engineering or a related field, having one can give you an edge over other applicants. Having some type of post-secondary education in the electrical field is also beneficial and could increase your chances of getting hired by an apprenticeship program.
Gain on-hand experience
In order to become an electrician in New Jersey, you must gain on-hand experience. This means that you'll need to find an apprenticeship program or work under the supervision of a qualified journeyman.
To become an apprentice electrician in New Jersey you have several options. The most commonly accepted route is to register for an apprenticeship program. Apprentice electrician programs typically last four years, but can vary depending on the JATC's requirements. There are two types of such programs: union and non-union.
You can find union programs through Electrical Training Alliance (ETI) or the United Association of Journeymen and The New Jersey Joint Apprentice Training Committee. Alternatively, non-union apprenticeships are offered by various trade schools as well as independent contractors.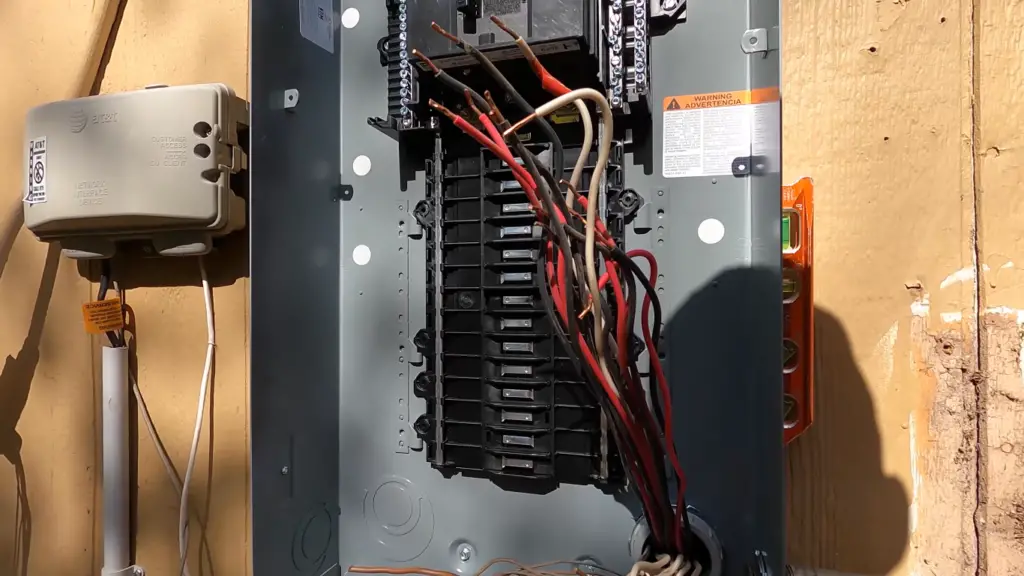 Trade schools are a great option for those looking to get into the electrician trade because they provide classroom instruction in addition to on-the-job training. However one downside of trade schools is the cost which can be quite significant.
As for the non-union apprenticeship programs, they are typically sponsored by independent contractors who are looking to hire trainees. These types of apprenticeships often provide a more hands-on experience and do not require any classroom instruction.
Once accepted into an apprenticeship program you will need to attend classroom instruction. These classes may include electrical theory, safety practices, local building codes, and basic mathematics. You will also gain on-the-job training while working with licensed electricians. This experience is essential for learning how to correctly install wiring systems in residential or commercial buildings. Apprentices must complete a certain number of hours to become a journeyman electrician. More on that in a second.
As an apprentice, you won't need a license, however, once you complete the program, and meet all of the requirements set forth by the state, you can then apply for your electrician license.
Apply for journeyman electrician license
To become a journeyman electrician in New Jersey, you must first complete an apprenticeship program and have at least 8,000 hours of experience, with the majority of that amount within the last few years prior to applying. You also need 576 hours of classroom training minimum. This is the first requirement that is needed for you to obtain your journeyman license.
You will also need to pass a licensing exam. The journeyman electrician exam is an open-book test that covers all areas of electrical installation, maintenance, and repair. The exam covers 100 questions with a passing grade of 70%. The questions are mainly focused around electrical theory, blueprints, and code compliance. There are several approved testing centers across the state prepared to administer this exam.
To apply for it, you will need to mail an Application for a Certificate of Registration to Practice as a Qualified Journeyman Electrician to the New Jersey Office of the Attorney General, Division of Consumer Affairs. This application is available on the NJ Division of Consumer Affairs website. You will also need to include a $40 fee in order to process your application.
Once you have passed the exam and completed all other requirements, your journeyman electrician license will be mailed to you. Just don't forget that the Journeyman Electrician License will need to be renewed every three years. This is done to ensure that you are still up to date with the latest industry changes, practices, and technology.
The renewal costs will be $160 and to renew your license you will need to submit a Renewal Application for Qualified Journeyman Electrician Certification. This can also be found on the NJ Division of Consumer Affairs website.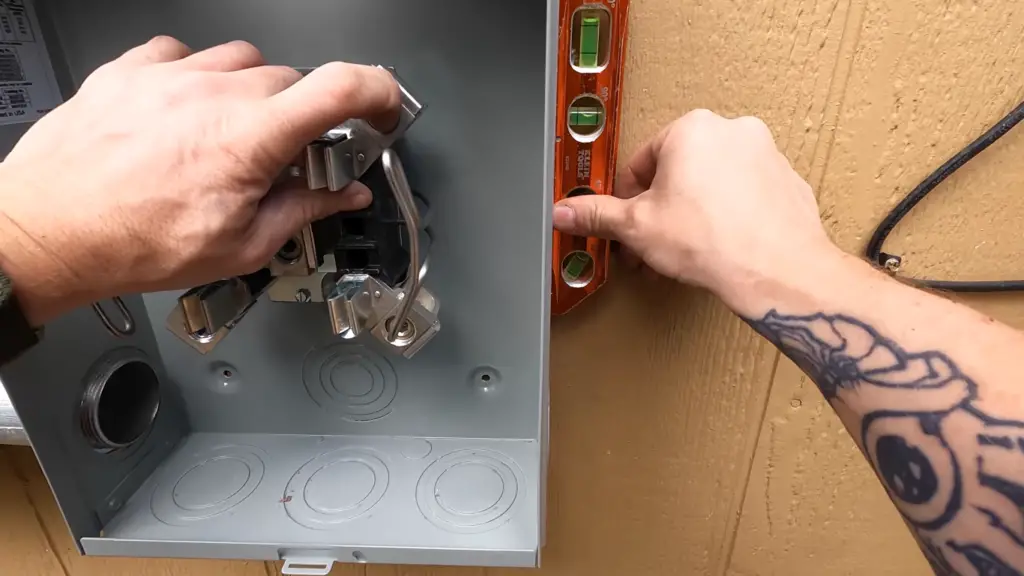 Once you have obtained your journeyman electrician license, there are a variety of different tasks that you can take on. As a journeyman electrician, you will be able to install wiring in homes and businesses for all kinds of electrical systems. This includes lights, outlets, switches, and even machines like air conditioners and ovens.
You can also work with state and local building codes to ensure that all electrical installations are up to code. You may be responsible for inspecting the work done by other electricians or apprentices as well as maintaining existing wiring systems in commercial buildings.
In addition to the above mentioned tasks, journeyman electricians can also take on more complex projects such as planning new electrical systems for renovations or new construction. This requires an understanding of both the electrical needs and local building codes in order to ensure that all systems are operating safely and efficiently.
Finally, journeyman electricians can also help troubleshoot existing wiring systems in case of any malfunctions or issues. This includes diagnosis of problems as well as repairing damaged wires or other components.
Apply for electrical contractor license
If you want to take a step further and run your own business as an electrician in New Jersey, then you will need to obtain a contractor's license. To be eligible for this license, you must have at least five years of experience working as an electrician in the state of New Jersey. Keep in mind that you will also need to pass an examination.
While a Bachelor degree is not a requirement for the license, it is highly recommended. It will show that you are serious about the profession and have the necessary skills to run a successful business.
You will also need to provide your Social Security Number and pass a criminal background check. In addition, you must submit proof of financial responsibility in the form of surety bonds or insurance coverage. Once you have all these documents gathered, you can apply for the exam through the Attorney General's office.
The exam fee is $100 and the exam itself has 150 questions. You must answer at least 70% of the questions correctly to pass. Once you have passed the exam, you will need to submit proof of financial responsibility and your license will be issued.
The best way to prepare for this exam is to refer to the most recent version of the National Electrical Code, which is available to order online. You can also use study guides and consult with experienced electricians in your area to help you prepare for the exam.
And you should definitely prepare well for it, if you fail you will be able to retake the exam only in 6 months. Good luck!
After that, you will only need to renew your license every three years for a fee. When renewing, you should provide the list of occupational licenses you have obtained, continuing education courses and relevant licenses that you may have acquired in the meantime. You also shouldn't hide any information if the license has been voided or suspended in the past.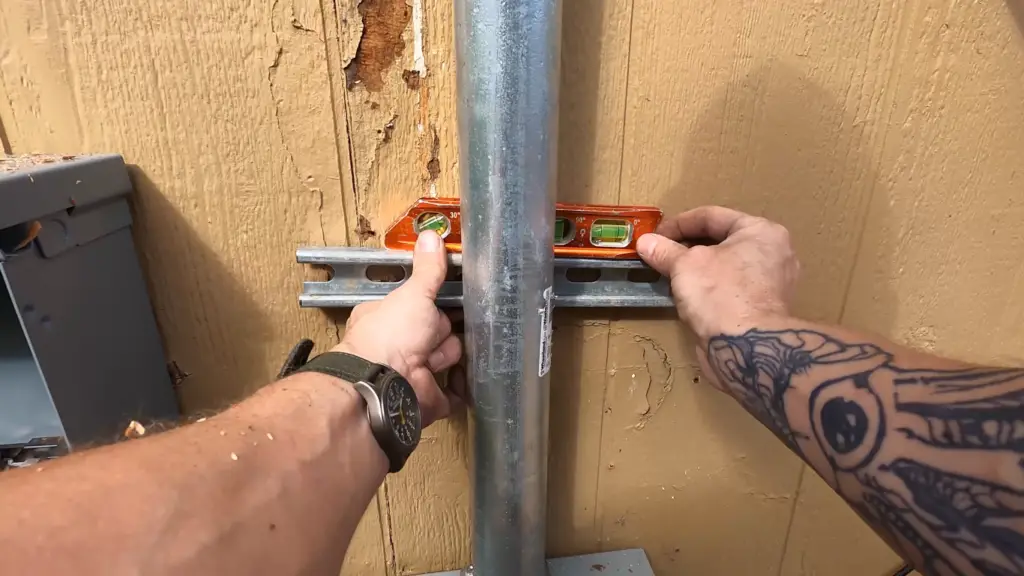 As an independent contractor, you will be able to set your own hours and pricing. You will now be able to offer services such as wiring, installation, repair, maintenance and troubleshooting of electrical systems in residential, commercial or industrial buildings. You will also be able to inspect the wiring of existing structures and make sure that they are compliant with all New Jersey regulations.
However with freedom come more responsibilities. You will need to comply with the New Jersey Electrical Board regulations, make sure that your business is properly insured and bonded and keep detailed records of all jobs you have done.
You will also need to purchase liability insurance so that you can protect yourself from any claims made against your business. It is also recommended that you join a professional organization or union to get access to additional resources and networks. As your own boss, you will need to be resourceful and take every opportunity that comes your way. [4], [5], [6], [7], [8]
Benefits of Getting a License for Electrician Position
So we have covered the process of becoming a licensed electrician in New Jersey, but what are the benefits? The process to becoming one is both time consuming and costly, but the rewards are well worth it. Let's dig deeper into all the benefits you're getting!
You will become a legal electrician
The most obvious benefit of becoming an electrician in New Jersey is that you will be legally allowed to work in the state. With a license, you'll be able to offer your services and get paid for it without fear of penalties or back taxes. You'll also have access to all the tools and resources needed for electrical projects.
Increased job security
Earning a license also provides an extra layer of job security. Since you've gone through the rigorous process, employers are more likely to trust you with complex tasks and projects. Not only that, but they can be sure that you have the knowledge and qualifications necessary to properly finish jobs.
You'll get better pay
Of course, getting licensed also typically leads to higher salaries in most cases. Licensed electricians generally earn more money per hour than non-licensed ones as their experience is valued and trusted by employers. This means that in addition to having backing from legal authorities, you'll have financial stability as well.
It's a proof of your experience and skills
Finally, getting a license is also proof to employers that you have the skills and experience needed for complex electrical projects. This can open doors to jobs that may have otherwise been closed off due to your lack of credentials. It's not just something tangible to put on paper either; it shows others in the industry that you are serious about being an electrician.
With all these tangible benefits, it's clear why getting an electrician license in New Jersey is so important. There's no better way to prove your worth as an electrician than having a legal document that says you've passed all the necessary tests and certifications. [4]
FAQ
Is being an electrician hard?
Becoming an electrician can be a challenging and rewarding career path. It requires specialized knowledge and skills, as well as the ability to work with complex electrical systems. In addition, you must be able to keep up with changing industry standards and safety regulations.
Do I need a license to work as an electrician in New Jersey?
Yes, electricians in the state of New Jersey must be licensed. The Board of Examiners of Electrical Contractors (BEEC) is responsible for issuing licenses to all eligible electricians in the state. To become a qualified electrician in New Jersey, you will first need to complete an approved apprenticeship program. This can take anywhere from two to five years depending on the specifics of your chosen program.
You can pass either Journeyman, Master, or Specialty exams to become an electrician in New Jersey. To pass the higher-level exams, you must complete the lower-level exams first. After passing the required exam and obtaining your license, you will be eligible to perform electrical work in New Jersey!
How much do licensed electricians make in NJ?
How long does it take to qualify to become an electrician?
In New Jersey, it typically takes between 4 to 5 years of education and training to become a licensed electrician. You must first complete an apprenticeship program that consists of 144 hours of technical instruction and 2000 hours of on-the-job experience. After completing the apprenticeship, you need to pass the journeyman exam administered by the Board of Examiners of Electrical Contractors in order to receive your license as a qualified electrician.
What is the easiest state to become an electrician?
When it comes to becoming an electrician in the U.S. Iowa and Mississippi are two of the easiest states to get licensed in due to their low requirements for training and experience. However, if you're looking to become an electrician in New Jersey specifically, then the process isn't as easy as Iowa or South Dakota but it is far from impossible.
And if you're planning on getting a license outside NJ and then work in the state, unfortunately, we have to disappoint you. You must obtain your license in the state you intend to work in, and considering that New Jersey has strict reciprocity guidelines, it is not likely that you will be able to use your out-of-state license.
Useful Video: How To Become An Electrician In NJ – In A Flash!
Conclusion
Becoming a licensed electrician in New Jersey is a challenging but rewarding endeavor. It requires hard work, dedication and the willingness to study and pass the relevant examinations. With the right resources, planning and commitment you can become an electrician in NJ and begin working in this growing profession.
In this article, we have provided an overview of the steps you will need to take in order to become an electrician in NJ. These include studying and passing the necessary exams, finding a suitable apprenticeship program and obtaining your electrical license. We have also discussed the various benefits of working as an electrician in New Jersey, including job stability, good pay, and career advancement opportunities.
Remember, becoming a licensed electrician in New Jersey is an achievable goal for those willing to put in the time and effort necessary to succeed. Just don't forget to renew your license every three years to keep it active.
We hope this guide has given you the knowledge needed to pursue a career as an electrician in New Jersey. Best of luck!
References
https://www.betterteam.com/electrician-job-description
https://www.indeed.com/career-advice/resumes-cover-letters/electrician-skills
https://www.shrm.org/resourcesandtools/tools-and-samples/job-descriptions/pages/electrician.aspx
https://www.servicetitan.com/licensing/electrician/new-jersey
https://asktheelectricalguy.com/how-to-become-an-electrician-in-new-jersey/
https://www.indeed.com/career-advice/finding-a-job/electricians-journeyman
https://www.njconsumeraffairs.gov/elec
https://www.tests.com/New-Jersey-Electrician-License-Exam