Are you interested in a career that offers stability, attractive salaries, and plenty of opportunity for growth?
Becoming an Electrician in Illinois may just be the perfect fit for you. As one of the most important professions out there today, electricians play a crucial role in industries such as construction, maintenance and engineering. Not only are they responsible for the safety of their clients but also ensure that electrical systems are functioning correctly. Whether you're starting fresh or looking to transition into this vital field from another profession, read on to learn about the steps involved in becoming an electrician in Illinois quickly and efficiently!
What Does an Electrician Do?
Electricians install, maintain, and repair electrical equipment, systems, and components. They work with a variety of tools depending on the type of job they are performing. This can range from wiring for residential houses to large industrial projects such as power plants or manufacturing facilities. Electricians must be knowledgeable about electrical codes and regulations as well as safety protocols in order to protect themselves and others from harm. They may also work closely with contractors or engineers to ensure that their work meets industry standards.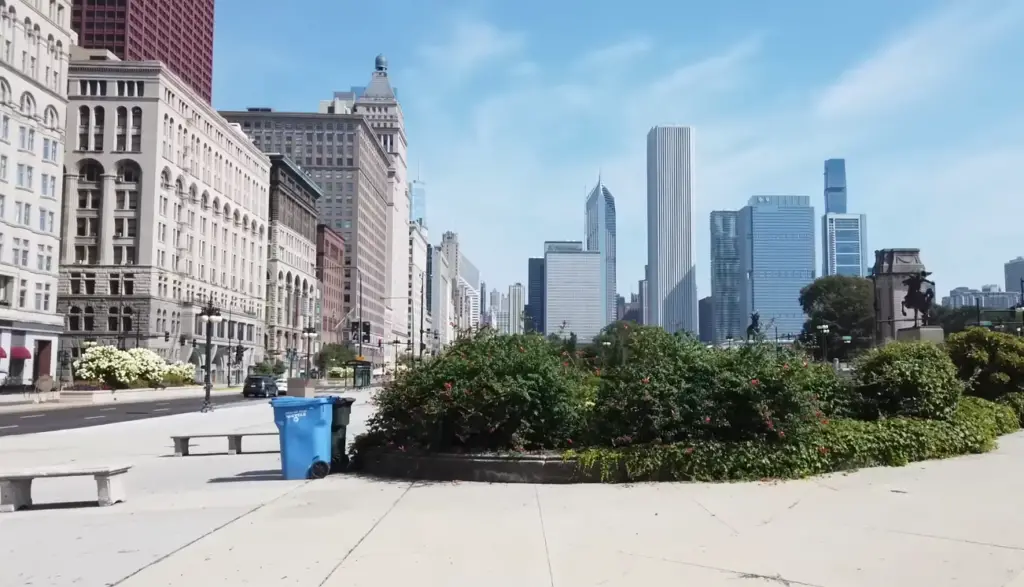 Qualifications for Becoming an Electrician in Illinois
Technical Education and Certification Requirements
In order to become an electrician in Illinois, it is necessary to finish a technical education program and successfully pass two certification exams. Technical education courses will teach you the fundamentals of electricity and electrical systems. This includes basic electrical theory, wiring methods, circuit design and troubleshooting, safety practices, local codes and regulations, as well as the installation and maintenance of various types of electrical equipment.
After completing your technical education program, you will need to take two tests: one to demonstrate your knowledge of the National Electrical Code (NEC) and another to show that you understand specific state regulations related to electricity. Once you pass these tests, the Illinois Department of Financial & Professional Regulation (IDFPR) will issue your license. [1]
Experience Requirements
In addition to completing the technical education and certification requirements, you must gain experience in the field. This experience can come in the form of an apprenticeship or on-the-job training with a licensed electrician. Apprenticeships typically last four years and involve working with experienced tradespeople in various electrical specialties such as residential wiring, commercial wiring, industrial control systems and more. On-the-job training is also beneficial and may be required by some employers before hiring you as an electrician.
Professional Licensure Requirements
To become a fully licensed electrician in Illinois, you must apply for and obtain a Professional Electrical License from the IDFPR. This license requires passing two exams: one on the National Electrical Code and another on specific state regulations related to electricity. Once you have obtained your professional electrical license, you are eligible to work as an electrician in Illinois.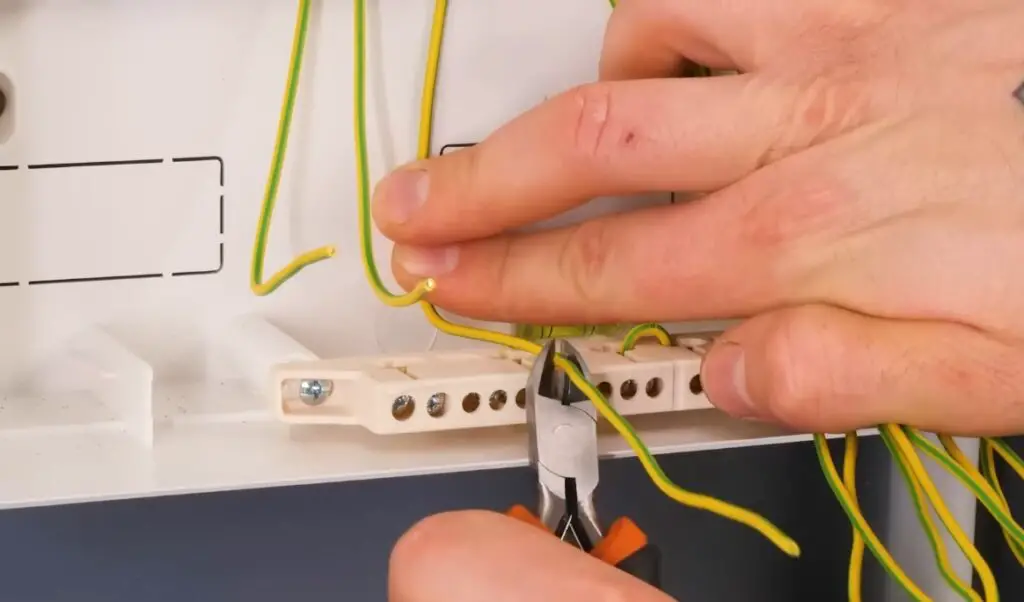 Continuing Education Requirements
Once you have obtained your Professional Electrical License, it is important to stay up-to-date on industry trends and changes in technology. To do this, Illinois mandates that all electricians complete continuing education courses every two years. These courses provide opportunities to learn about new methods of installation and maintenance as well as safety practices. In addition, many electrical companies offer additional educational opportunities for their employees.
By taking advantage of these courses, you can stay up-to-date on the latest developments in the industry and remain competitive in your field.
Job Outlook for Electricians in Illinois
The job outlook for electricians in Illinois is very good. According to the Bureau of Labor Statistics, the projected growth rate for electricians in Illinois from 2018-2028 is 7%. This means that job opportunities for electricians are expected to grow by about 7% over this period. Additionally, the median annual salary for electricians in Illinois was $58,460 as of May 2019. This figure is slightly higher than the national median salary for all occupations ($38,640).
The demand for skilled electricians in Illinois remains high due to ongoing construction and maintenance projects such as residential building and power plant installations. The state has a diverse economy with large industries such as agriculture, manufacturing, mining, and services contributing significantly to its GDP. This means that skilled electricians can find employment in a variety of sectors throughout the state.
Overall, Illinois is an excellent place for electricians to search and secure employment opportunities with their trade skills. With its diverse economy, high salaries, and strong job outlook for electricians, Illinois offers promising career prospects for aspiring electricians. By following the steps outlined above on how to become an Electrician in Illinois, you can achieve your goal of becoming a licensed professional.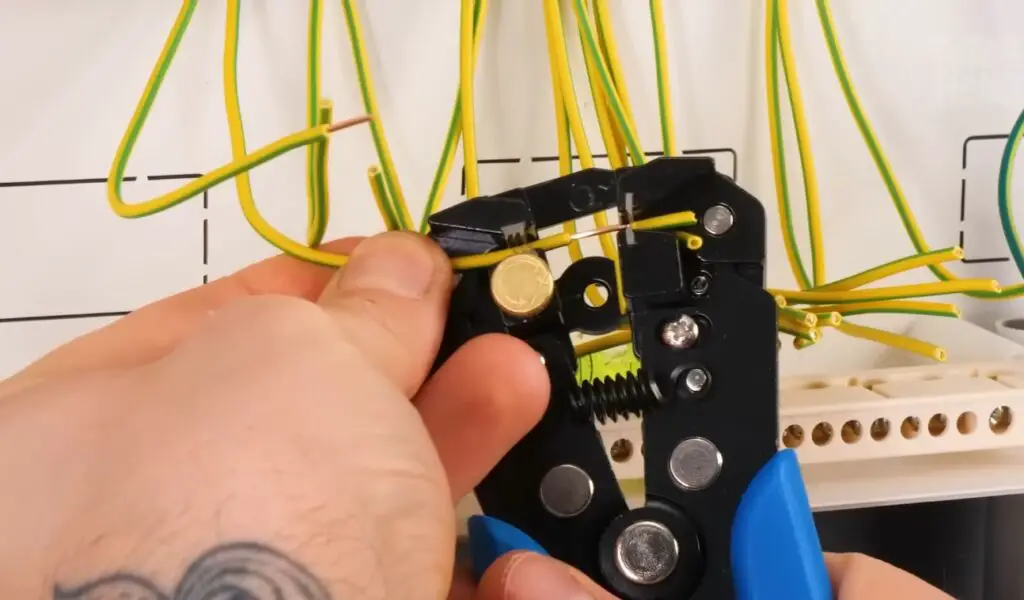 How to Find a Job as an Electrician in Illinois?
Once you have taken the steps to become an electrician in Illinois, it's time to start looking for a job in the field. Here are some tips for finding a position:
1. Network with other electricians:
Networking is one of the best ways to find employment opportunities. It's important to get your name out there and make sure that other people know who you are and what kind of work you do. Reach out to electricians in your area and let them know that you're on the market and open to new opportunities.
2. Utilize online job boards:
There are many online job boards dedicated solely to electricians in Illinois, including Indeed, Monster, Glassdoor, and more. Utilize these sites to find job postings and apply for positions that interest you. [2]
3. Contact local companies:
Don't forget to contact local businesses in your area who may be hiring electricians. They can provide invaluable insight into the industry, plus they may have open positions that you could fill.
4. Check trade publications:
There are a number of trade publications specifically geared towards electricians in Illinois. These can be great sources of information about upcoming jobs and industry trends, so make sure to check them out regularly.
5. Attend electrician conferences:
Attending conferences is an excellent way to network with other electricians and learn about new techniques or technologies being used in the field.
By utilizing these tips, you will increase your chances of finding a job as an electrician in Illinois.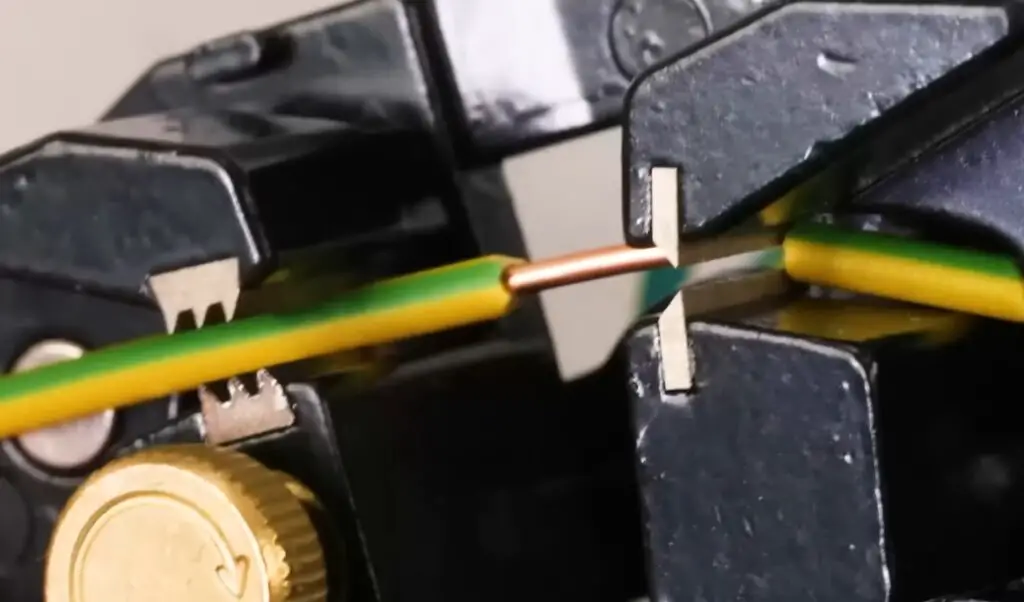 Working Conditions & Salary Expectations for Electricians in Illinois
Electricians in Illinois typically work indoors and outdoors, depending on the job. Electricians may be employed by construction companies or large industrial firms, as well as self-employed electricians who perform contract work.
They need to be able to read blueprints and wiring diagrams to accurately install and maintain electrical systems according to local codes and standards.
Electrician employers tend to pay higher wages to those with specialized skills, such as solar energy systems installation, or hazardous area experience.
Working conditions for electricians can be dangerous due to the nature of the job. Electricians must follow safety protocols and work in protective clothing when required. They may also need to use ladders and scaffolding when doing high-level electrical installations. In addition to technical skill, electricians should possess problem-solving and troubleshooting abilities in order to diagnose issues effectively. [3]
Electrician jobs are expected to increase at a rate of 10% over the next ten years due to continued advances in technology, increased demand for energy efficient solutions, and population growth in Illinois. The combination of strong job growth prospects and above average salaries makes becoming an electrician in Illinois an attractive career choice.
By completing an accredited program and earning necessary certifications, individuals can increase their chances of becoming successful electricians in Illinois. With the right combination of education, experience, and strong technical skills, they can enjoy a fulfilling and well-paid career.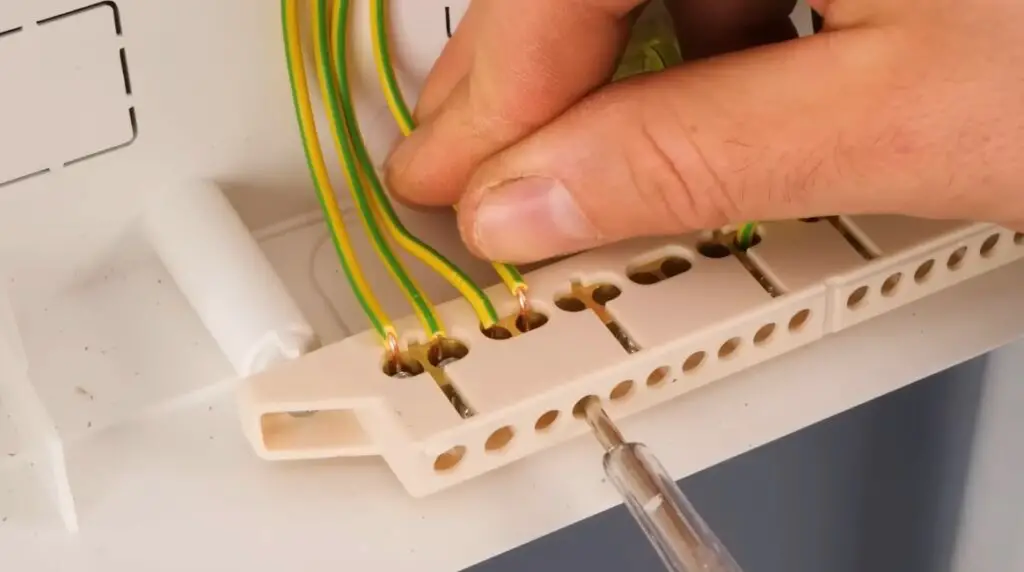 How Long Does It Take To Become An Electrician?
The amount of time it takes to become an electrician in Illinois depends on your existing qualifications and experience. If you have no prior experience or training, it typically takes at least four years to complete a formal electrical apprenticeship program. The length of the apprenticeship can vary depending on where you live, as well as the type of work you are seeking.
Additionally, becoming certified by an approved certifying body may also take additional time and effort. For those with some prior education or experience in the field, there are options available for more accelerated pathways into becoming an electrician in Illinois. Depending on your background and goals, these paths could potentially reduce the amount of time required to transition into this career significantly. It is important to carefully research your options and thoroughly understand the certification requirements in order to decide which path is best for you. [4]
In summary, becoming an electrician in Illinois typically requires at least four years of formal apprenticeship training, though this may vary depending on your qualifications and experience. Additionally, additional time may be needed to become certified with a certifying body. If you wish to reduce the amount of time it takes to transition into this career, there are accelerated pathways available that focus on specific areas of expertise within the field.
Can You Do Your Own Electrical Work In Illinois?
If you are considering doing electrical work in Illinois, it is important to understand the regulations and standards that must be followed. The uniformity of safety standards for all practicing electricians is ensured by the state's licensing system. Electrical work performed without a license may result in fines or other penalties.
In Illinois, anyone who does any type of electrical work must have an active license from the Department of Financial and Professional Regulation (IDFPR). This includes both commercial and residential jobs.
However, there are some exemptions to this requirement which include:
Homeowners performing their own work on their property;
Non-licensed individuals working under direct supervision of a licensed electrician;
Individuals engaged in limited electrical work such as installing a doorbell or ceiling fan; and
Electricians licensed in another state working on military bases.
If you are interested in performing electrical work on your own property, you must obtain a Homeowner's License from the IDFPR. This license allows homeowners to do their own electrical work but is restricted to one-family dwellings only. It does not permit any commercial activities. To qualify for this type of license, applicants must complete an exam administered by the IDFPR and pay a fee. [5]
What Skills Do Electricians Need?
Electricians require a variety of skills in order to be successful. Along with technical expertise, electricians need problem-solving, troubleshooting and critical thinking abilities. They also must be able to read complex wiring diagrams and blueprints. Additionally, they need excellent communication skills for interacting with clients or colleagues. Physical stamina is necessary as electricians often have to work in uncomfortable positions for long periods of time. Working independently or as part of a team is also important for many jobs.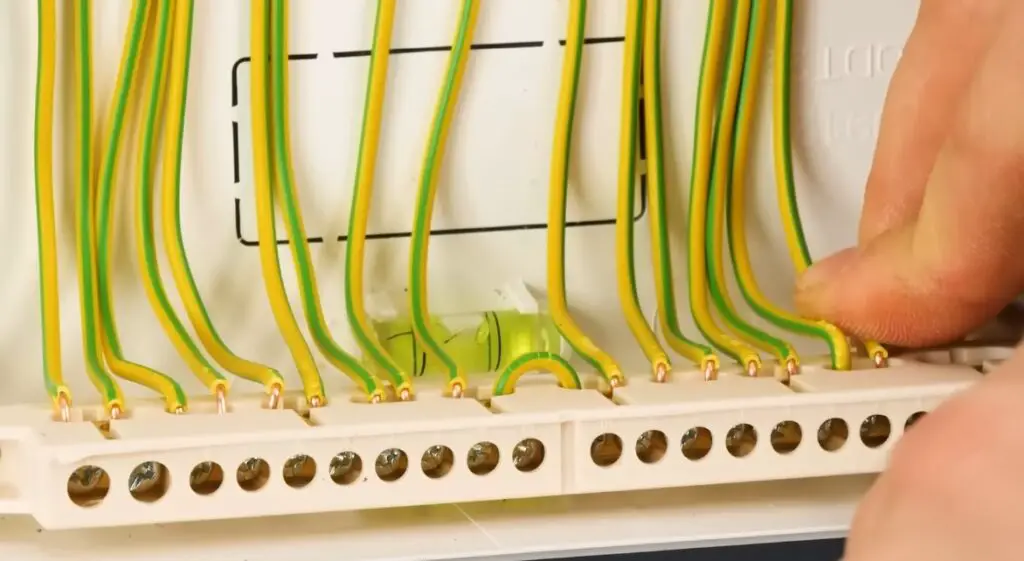 Finally, safety awareness is key since electricity carries the risk of injury or death if not handled properly. Electrician apprenticeships are an excellent way to gain experience and hone these skills while working under the guidance of experienced professionals. Completion of an apprenticeship program is usually required to become a licensed electrician in Illinois.
How Do I Make An Electrician CV?
Once you have decided to pursue a career as an electrician in the state of Illinois, the next step is to make sure your CV is up-to-date and highlights all of your qualifications. An effective CV can help employers learn more about who you are, what kind of experience and skills you possess, and how well suited you are for their job opening.
When creating an electrician CV, be sure to include relevant information that showcases why you would be a great fit for a particular role. This includes any applicable certifications or licenses, as well as any relevant coursework or on-the-job experience. It's also important to provide details such as your contact information so prospective employers can easily reach out to you.
Begin by making a list of your skills, experience, and qualifications that would be relevant for an electrician position in Illinois. Then, research the available job openings so you can tailor your CV to meet the specific requirements of each role.
The structure of your CV should include a header with contact information such as your name, email address, and phone number; a summary statement; sections for education and certifications/licenses; a section for work experience (if applicable); any volunteer or extracurricular activities that could be related; awards or honors earned; and any additional skills or technical competencies. Be sure to use keywords from the job posting when describing yourself in order to make it easy for employers to understand why you are an ideal candidate.
Finally, proofread your CV for any errors or typos and have a third party review it as well to ensure accuracy. With a high-quality electrician CV tailored to the job opening at hand, you'll be one step closer to landing that dream job in Illinois!
FAQ
How do I get my Illinois electrician license?
In order to obtain an Illinois electrician license, you must meet the state's requirements for a journeyman or master electrician. This includes having at least four years of experience in electrical installations and repairs or passing a state-administered exam. Additionally, you need to have completed an apprenticeship program approved by the Department of Labor. Once your application is approved, you will receive your license from the State Electrical Examining Board.
Do I need any special qualifications to become an electrician in Illinois?
Yes, in order to become an electrician in Illinois, you must complete an apprenticeship program approved by the Department of Labor and fulfill other qualifications such as having four years of experience or passing a state-administered exam.
Do I need to be certified in order to work as an electrician in Illinois?
Yes, all electricians working in the state of Illinois must be licensed by the State Electrical Examining Board. You must meet the qualifications required for a journeyman or master electrician, which includes having four years of experience and completing an approved apprenticeship program.
Are there other requirements for becoming an electrician in Illinois?
In addition to meeting the necessary qualifications and obtaining your license from the State Electrical Examining Board, you may also need to complete additional training courses or obtain special certifications depending on what type of electrical work you are doing. Additionally, it is important that all electricians have a basic understanding of safety regulations and national electrical code.
What benefits are offered to electricians in Illinois?
Electricians in the state of Illinois may be eligible for a variety of benefits, such as health care, paid time off, retirement plans, and educational opportunities. Additionally, electricians often receive higher wages than their counterparts in other fields. The qualifications necessary for becoming an electrician will help ensure that you are able to secure these types of benefits once you begin working in this field. Overall, becoming an electrician in Illinois can be a rewarding career choice with plenty of potential for job security and long-term financial stability.
How long does it take to become an electrician?
The amount of time it takes to become an electrician in Illinois depends on the route you choose. You may opt for the Apprenticeship Program which requires completing 8,000 hours of hands-on experience over four years while attending classes related to the trade; or you can pursue a certification through a State of Illinois-approved Journeyman Electrician program at an accredited trade school that requires 600 hours of study and field experience.
After completing either option, all electricians must pass a journeyman exam administered by the state and receive their license to be able to work independently as an electrician in Illinois. Since there are differing requirements for each path you choose, the amount of time it takes for you to become an electrician will vary. Those wishing to become an electrician in Illinois should also be aware that continuing education credits are required for license renewal every three years. The State of Illinois requires 15 hours of classes or seminars related to the electrical industry, safety regulations and changes in laws during this time period, so stay up-to-date on your licensing requirements to ensure uninterrupted work as an electrician in the state.
What does an electrician do?
An electrician is a tradesperson who specializes in the installation and maintenance of electrical systems. Electricians are responsible for installing, repairing, and maintaining electrical wiring, fixtures, and other components. They may also be responsible for troubleshooting any issues with existing systems or designing new systems as needed. Electricians must have a thorough understanding of electricity safety standards and procedures in order to work safely and efficiently.
Useful Video: How to Become an Electrician in Illinois
Conclusion
To become licensed as an electrician in Illinois, you must hold a valid Electrician's Certificate of Registration and pass the necessary exams. Before you can apply for the certificate, however, you must first complete at least four years of apprenticeship training under the direct supervision of a master electrician or electrical contractor. Once you have finished your apprenticeship and passed all applicable tests, you will be able to take advantage of all the amazing opportunities that come with being an electrician in one of America's most populous states! Good luck on your journey!
References
https://buildops.com/commercial-construction/how-to-become-an-electrician-illinois/
https://www.servicetitan.com/licensing/electrician/illinois
https://contractortrainingcenter.com/blogs/news/how-to-become-an-electrician-in-illinois-a-step-by-step-guide
https://www.housecallpro.com/electrical/licensing/illinois/
https://getjobber.com/academy/electrician-license/illinois/