Are you unable to pinpoint the issue with your water heater and want to inspect the elements without owning a multimeter? Then this blog post is for you! In this article, we'll be uncovering how to check a water heater element without the need of any specialized tools such as a multimeter. We'll outline both simple steps to identify whether or not your element needs replacing, as well as go over some more advanced methods that will help ensure accurate results. So if you're looking for an easy way to find out if there's something wrong with your hot water system, read on and we'll get started!
What Are The Most Important Things To Know About Testing a Water Heater Element?
Testing a water heater element without a multimeter can be done, but it is important to remember the following:
It is best to disconnect the power supply before testing – never touch any of the wiring or components when the power supply is connected.
Make sure you have good quality tools and use them properly. Poorly maintained tools or improper use can result in an unsafe situation.
Read all instructions carefully and make sure you understand what needs to be tested before beginning. If you are uncertain, seek professional assistance.
Be aware of potential dangers such as electric shock. Never attempt to test a water heater if you don't feel comfortable doing so.
Following your assessment, be sure to power down and disconnect all cabling before stowing away your implements.
If needed, consult a professional electrician for more detailed information about testing a water heater element without a multimeter.
By understanding these points, you can safely test your water heater element without a multimeter and ensure that it is functioning properly. [1]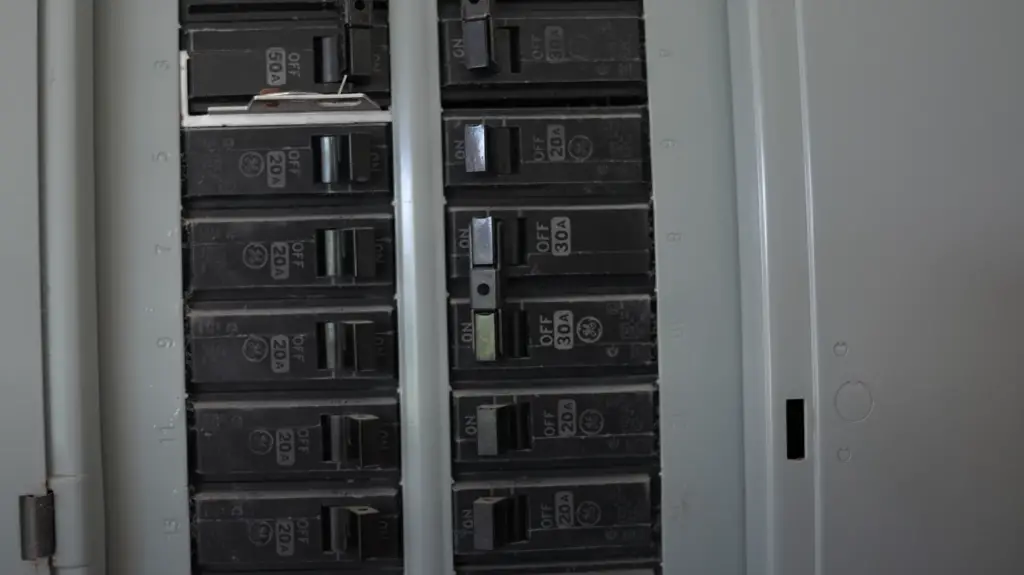 Reasons Why Water Doesn't Heat Up
If water isn't heating up in a water heater, it could be down to several causes. The most common reason is a broken or worn-out heating element. A heating element can fail due to the build-up of sediment on its coils. This happens over time as minerals in hard water settle inside the tank and coat the element. This layer of sediment acts like an insulator, which prevents heat from transferring into the water. If this is the case, then replacing the heating element should resolve the issue.
Another possibility is a tripped breaker or blown fuse that's preventing power from getting to the elements. You may also have an electrical connection problem somewhere along the line such as a faulty wiring job that needs to be fixed.
It's also possible that the thermostat is not set properly, or it could have gone bad altogether. However, any of these issues will require a professional to inspect and diagnose the problem before attempting repairs.
How To Tell If A Water Heater Element Is Bad?
If you don't have access to a multimeter, there are ways for you to determine if your water heater element is bad without one. Here are the steps:
Inspect the Element Visually – The most obvious sign of a malfunctioning element is physical damage such as broken or cracked insulation. This visible damage can be seen with the naked eye and will likely require replacement of the element. Other signs may include discoloration from rust or corrosion at the connection points on the heating element itself.
Listen For Unusual Sounds – If you hear any humming, buzzing, or other strange noises coming from your water heater while it's running, it could be a sign that something is wrong with the element.
Check The Water Heater Thermostat – If your water heater is not heating up to the desired temperature, it could be due to a faulty thermostat rather than a bad element. To troubleshoot this issue, check the thermostat and reset as necessary.
Test With An Ammeter (if available) – An easy way to test if your water heater element is working correctly is by using an ammeter or multimeter. Attach one end of the meter to the hot lead of the element and measure the resistance on both sides of the element at different temperature settings to determine if there are any inconsistencies that could point towards a malfunctioning element.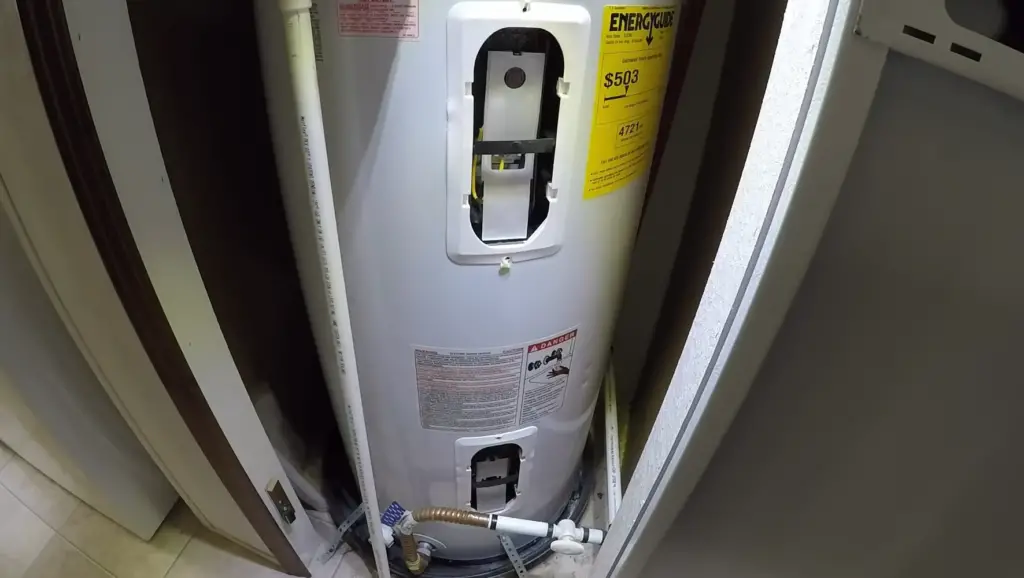 If you have access to one and are comfortable using it, that is always the better choice. However, if you do not have access to a multimeter for testing, these methods can help you determine if the element needs replacing. [2]
Tools Required
To test a water heater element without a multimeter, you will need several items. First, you will need an electrical screwdriver to remove the screws and access the heating element. You will also need insulated pliers to hold and disconnect the wires from the heating elements. Finally, you will need an ohmmeter or continuity tester (a device that detects when there is a break in an electrical circuit).
How To Test Water Heater Element Without Multimeter
Testing a water heater element without a multimeter is not impossible. All you need is a power source and some basic knowledge of electrical wiring.
First, ensure that the power to the water heater has been turned off before proceeding with any testing or repairs. Once this has been done, find the wires leading to the heating element and disconnect them from the terminals.
Next, attach one end of an insulated wire to one of the terminal screws on the element and connect it securely in place with a screwdriver. Then attach another insulated wire onto the other terminal screw, being sure to avoid any contact between both pieces of wire and any exposed metal surfaces.
Now you will need a power supply such as an extension cord plugged into an outlet or jumper cables connected to a car battery. Attach one end of the power source to each of your insulated wires and make sure that no bare metal is making contact with anything else in the area.
Turn on the power, carefully monitor the heater element while it heats up, and look for any signs of sparks or smoke. If you see either of these, immediately shut off the power, as this indicates that there is a short in the circuit and repairs must be done before continuing.
When all safety precautions have been taken and there are no signs of danger, feel free to turn off the power and disconnect both wires from their terminals. This will complete your testing process without having to use a multimeter! [3]
Using A Ohmmeter To Test Resistance Within Heater Element
Turn off power to the water heater at the circuit breaker.
Take off the access panel from the water heater and locate the thermostats and heating elements.
Disconnect the power cable from the thermostat or heating element you're testing by removing its cover plate screws with a Phillips screwdriver.
Connect one of an ohmmeter's test leads to each of the two terminals on one side of either thermostat or heating element being tested, generally indicated by brass-colored screws on either end of its body. This can be done with pliers since metal provides a good conductor for electricity.
Turn on your ohmmeter and then set its dial to the highest resistance range it has available.
Read the ohmmeter's display to determine if there is any resistance within the thermostat or heating element being tested. If there isn't, it indicates a problem with this component and should be replaced as soon as possible for safe operation of the water heater.
Repeat the process for each of the remaining thermostats and heating elements on your water heater, using a new test lead connection point each time you switch components.
Once all tests are complete, turn off your ohmmeter and replace all access panel screws on your water heater before restoring power at the circuit breaker box.
Turn on all hot water faucets in your home to check if the heater is operating correctly. If so, you've successfully completed a test of a water heater element without a multimeter.
If you encounter any problems with your testing process or have questions about how to test a water heater element without a multimeter, it's best to contact a qualified electrician for further assistance. A professional will be able to properly diagnose and repair any issues that may arise.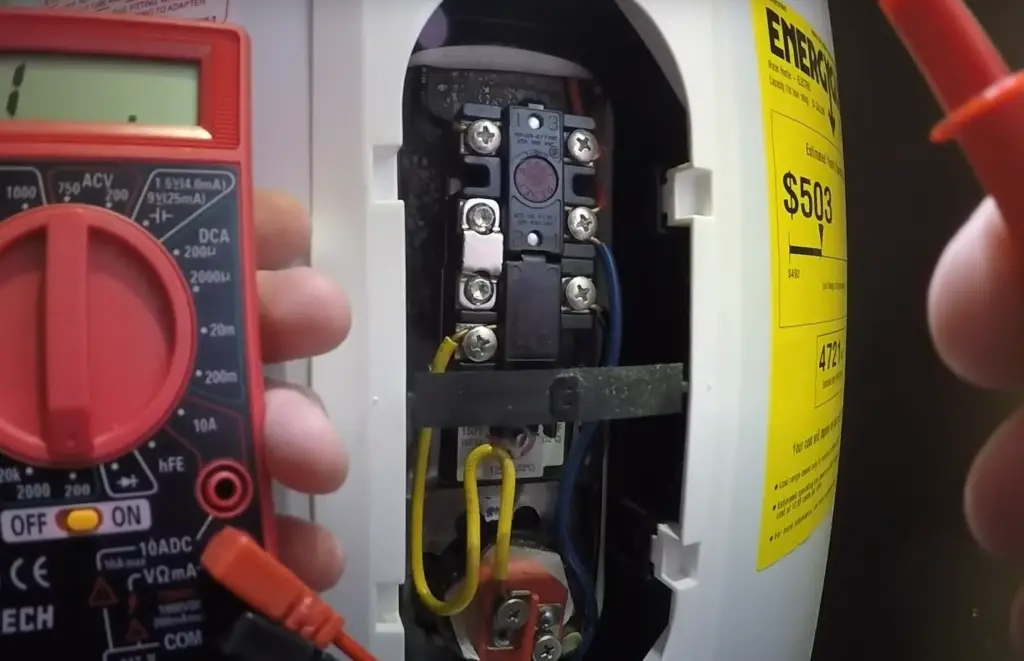 How To Replace Water Heater Element?
Replacing a water heater element is a relatively simple process. The first step is to turn off power to the water heater, and then shut off the cold-water supply line. Next, open the hot-water faucet nearest the heater in order to let any residual pressure out of the system.
Once this is done, use a wrench or pliers to remove the element retaining nut on top of the tank. You may need to use a screwdriver or putty knife if there are any seals or gaskets present. Carefully lift out the old element and discard it properly.
Before installing your new element, clean off any debris from inside of the tank around where you'll be placing it. Then, carefully slide the new element into place and tighten it with a wrench or pliers. Finally, reattach any seals or gaskets that were previously there, as well as the cold-water supply line.
Once everything is in place, turn the power back on and open all hot water faucets to flush out any air bubbles. Your new element should now be fully functional! Remember to always exercise caution when working with electricity and water. [5]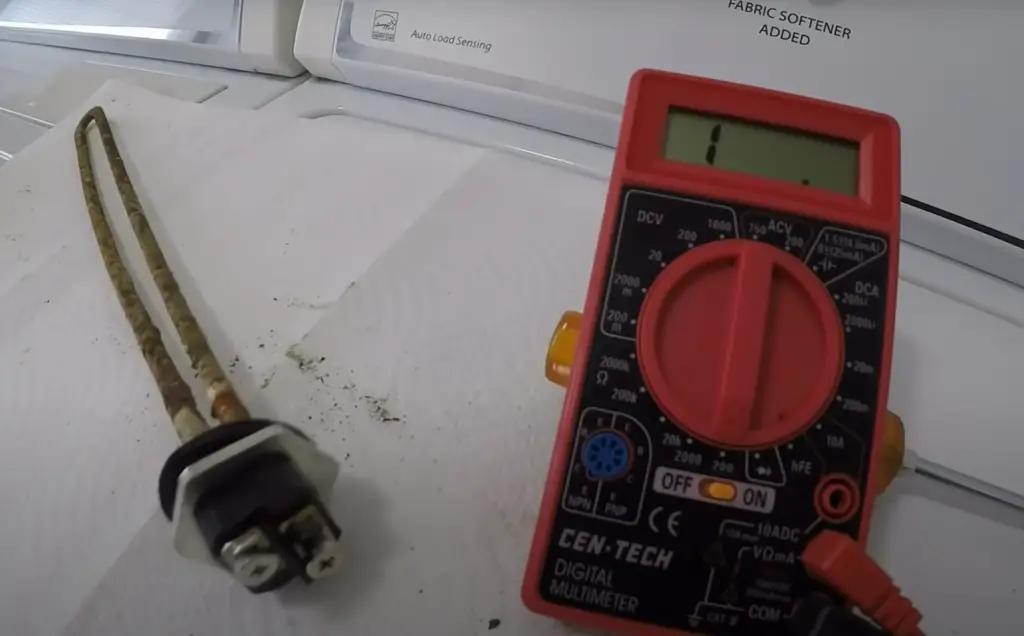 FAQ
How to test the heating element in a hot water heater without a multimeter?
A multimeter is the preferred tool for testing a hot water heater element, but it is possible to test without one. First, you will need to unplug the power and shut off the water supply to the water heater. If your water heater has valves, turn them both off. Otherwise, turn off the circuit breaker that provides power to the unit. Once the unit is shut off, you can use an ohmmeter or continuity tester from a hardware store to check for continuity in the heating element. This device will create a current that should cause a light to come on if there is no break in the wire connections of the element. If there are breaks in any of these connections then you may need to replace your element.
How do I check the elements in my water heater?
If your water heater is not producing hot water, it could be due to a faulty element. You can test the elements without using a multimeter and here's how:
Turn off the power supply that controls your water heater.
Open the access panel of your water heater and locate the two heating elements – one on top, and one on bottom.
Make sure both are securely fastened in place with no visible damage or corrosion.
Check if both elements feel hot to the touch. If only one does, it indicates that it's probably operating properly while the other is not working correctly – indicating a faulty element issue in need of repair or replacement.
To further troubleshoot a malfunctioning element, use an ohm meter to check its resistance readings. If the reading is greater than 20 ohms, then it's likely the element has failed and needs replacing.
By following these steps, you can test your water heater elements without a multimeter, helping you identify and fix any issues quickly and easily!
How do I know if my water heater element is getting power?
If your water heater element isn't getting power, it won't heat up properly. To check if the element has power, use a voltage meter to test the circuit. If the reading is 240 volts, then the element has power and you can move on to other steps to diagnose any issues. If you don't have access to a voltage meter, you can also check if there are loose wires connecting to your heating elements – this could be an indication that they're not getting power. In addition, you should ensure all breakers associated with your water heater are in the "on" position. This will help you confirm whether or not electricity is flowing properly through your system before attempting any further repairs.
How many ohms should a heating element read?
A good heating element should read between 10 and 20 ohms. If your reading is greater than 20 ohms, it indicates that the element has failed and needs to be replaced. You can also check the continuity of your water heater elements with a multimeter by setting it to the resistance (ohms) setting. This will tell you exactly how many ohms your element is reading, allowing you to identify any issues quickly and accurately. If you follow these steps, you should have no trouble testing your water heater elements without a multimeter!
How does the water heater element fail?
The water heater element can fail due to mineral buildup, corrosion, or other problems with the heating element itself. When this happens, it can cause the element to stop producing heat or produce insufficient heat. Mineral buildup is common in areas with hard water and can occur over time as deposits of minerals build up on the heating elements. Corrosion can also affect the elements' performance as well as its overall lifespan. Other issues may stem from mechanical problems such as a damaged thermostat or incorrect wattage. In some cases, replacing just the damaged part can resolve these issues. In any of these cases, testing the water heater element without a multimeter is important for diagnosing an issue and determining whether repairs are needed.
Useful Video: How To Check Electric Water Heater Elements & Thermostats With Power On & Off
Conclusion
Testing a water heater element without a multimeter is possible, but can be tricky and time-consuming. The best way to ensure that your element is in good condition is to use a multimeter to take voltage readings. If you don't have access to a multimeter, you can try the methods described above, but it's important to keep safety at the forefront of your mind. Be sure to turn off the power supply before attempting any tests and always consult an expert or professional if you are unsure about anything. Taking proper safety precautions when testing your water heater elements will ensure that you get accurate results and stay safe while doing so.
It's also vital to regularly clean and maintain your water heater to keep it in top condition. Regular service and maintenance can help extend the lifespan of your water heater while keeping it running safely and efficiently. With proper care, you can ensure that your water heater continues to provide reliable hot water for years to come.
References
https://electrouniversity.com/how-to-test-water-heater-element-without-multimeter/
https://toolsweek.com/how-to-test-water-heater-element-without-multimeter/
https://mrfixitca.com/how-to-test-water-heater-element-without-multimeter/
https://mystolenhome.com/how-to-test-water-heater-element-without-multimeter/
https://www.usawaterquality.org/how-to-test-water-heater-element-without-multimeter/