Industrial robots are some of the most essential components in a modern manufacturing process. Every day, countless industries utilize robotics to improve their production processes and maximize efficiency. But have you ever wondered what types of robots exist? From robotic arms to autonomous vehicles, there's a wide variety of robot models developed for various applications. As we discover more about industrial automation technology, it's key to understand the different kinds of robots on the market today and how they're used in industry. In this blog post, we will explore the different types of industrial robots available and discuss their advantages and disadvantages.
What Is an Industrial Robot?
Industrial robots can also help reduce the number of employees needed for certain operations while still producing higher quality results than manual labor could provide. Industrial robots come in a wide variety of shapes and sizes, with some even having the ability to move around freely on their own. These advanced robotic systems are commonly found in factories, warehouses, distribution centers, and other industrial settings where they assist with repetitive or dangerous tasks that would otherwise require human labor.
Industrial robots can be controlled by a variety of methods including manually, through software programming, or with a combination of both. They can be programmed to perform specific tasks or operate autonomously depending on the project requirements. With advances in artificial intelligence (AI) and machine learning, more intelligent and complex robotic systems are being developed that have the capacity to learn from their environment, problem solve, and make decisions based on data input. These cutting-edge industrial robots will continue to revolutionize manufacturing processes around the world for years to come. [1]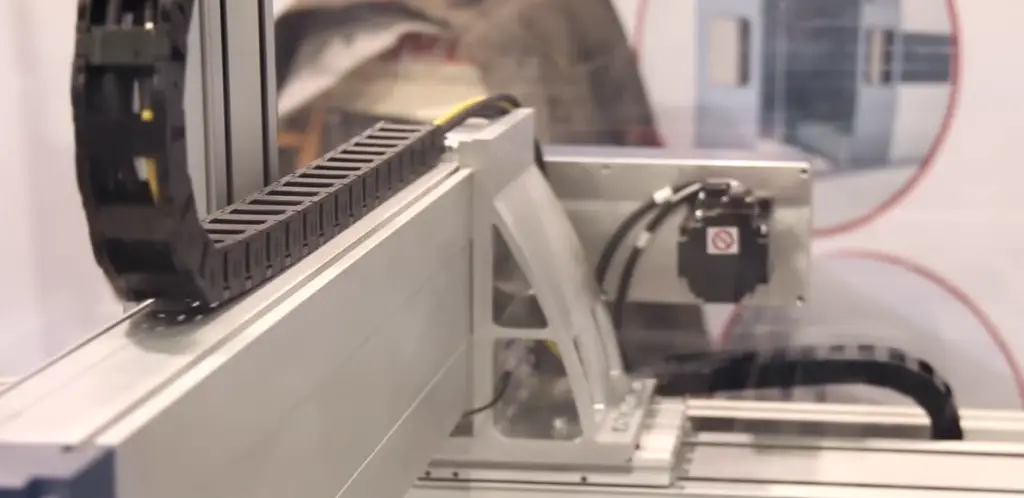 Types of Industrial Robots
Cartesian Robots: Pros and Cons
Cartesian robots, also known as linear robots, are the simplest and most affordable industrial robot type. They use a series of linear movements to perform tasks such as welding, assembly and cutting. These types of robots are typically used for small-scale operations in industries such as automotive or electronics manufacturing.
Pros:
Easy to program – Cartesian robots are relatively easy to program due to their simple design and motion paths. This makes them an ideal choice for smaller businesses who cannot afford more complex robotic systems.
Low cost – Cartesian Robots are generally cheaper than other types of industrial robots, making them attractive to businesses with limited budgets.
Safe – Cartesian Robots have fewer moving parts than other types of industrial robots, making them safer to operate. They also have the ability to stop immediately if something unexpected occurs.
Cons:
Limited range of motion – Cartesian Robots have limited ranges of motion due to their linear design. This limits their application to simple tasks such as assembly and welding.
Low accuracy – Cartesian Robots tend to have lower accuracy than more complex robot types due to their linear paths of motion. This means they are not suitable for tight tolerance applications or delicate operations.
High maintenance costs – Cartesian Robots require frequent maintenance due to their simple design and lack of sophisticated features. This can increase operational costs over time. [2]
Articulated Robots: Pros and Cons
Articulated robots are known for their flexibility and versatility. They can execute complex tasks, such as welding, painting, and manipulating objects in three-dimensional space. This makes them useful in many industries such as automotive manufacturing and medical research.
Pros:
High Accuracy: Articulated robots have the ability to perform precise operations with minimal errors due to their highly repeatable motion control capabilities.
Versatility: Articulated robots can be set up to do multiple tasks which allows them to be used in a variety of applications from assembly lines to medical labs.
Flexibility: The structure of articulated robots allows them to move freely in three dimensions which gives them the ability to do more complex tasks.
Speed: Articulated robots can be programmed to move faster than humans, allowing them to complete tasks quickly and efficiently.
Cons:
Expensive: One of the biggest drawbacks of articulated robots is their cost. They are typically more expensive than other types of robots due to their complexity and precision requirements.
Complexity: The complexity of articulated robots also makes them difficult to set up and maintain due to the need for specialized programming knowledge.
Limited Reach: The reach capabilities of an articulated robot are limited by its structure which means it may not be able to reach certain areas or objects that require delicate manipulation.
Safety Risks: There is always a risk when working with any type of robotics that involves the potential for human injury. This is especially true with articulated robots due to their complexity and the need for specialized programming know-how.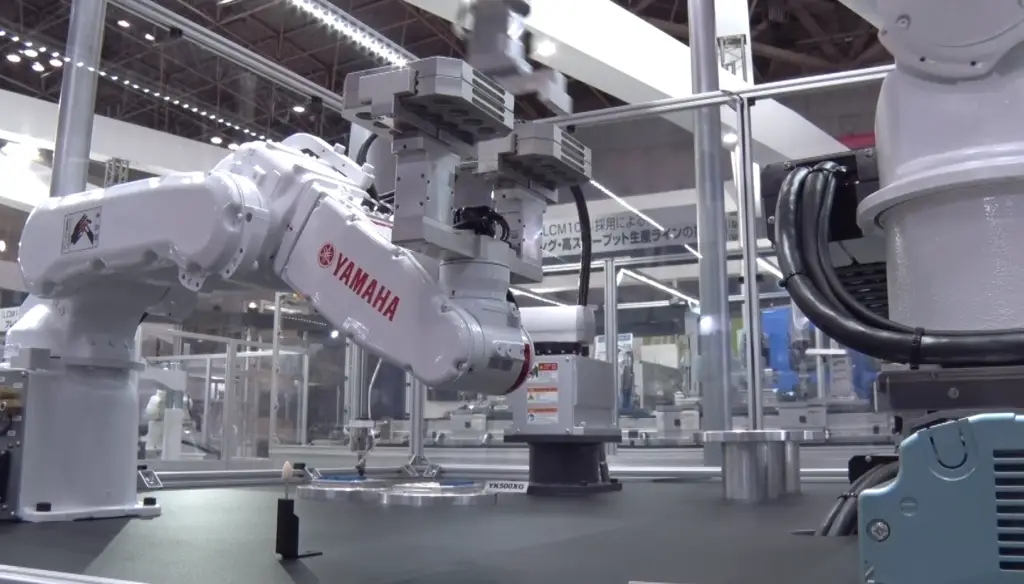 Cylindrical Robots: Pros and Cons
Cylindrical robots are one of the most popular types of industrial robotic arms due to their ability to perform a wide variety of tasks and their relatively low cost compared to other robot types.
However, there are both pros and cons associated with these robots that should be considered when deciding if they are the right choice for your application.
Pros:
Cylindrical robots are more compact than other types of industrial robot arms, making them suitable for use in tight spaces or small workspaces.
They offer a high degree of flexibility and can perform multiple tasks without requiring major modifications.
These robots typically have a long lifespan, making them ideal for applications that require consistent performance over many years.
Their relatively low cost makes them an attractive option for businesses on a tight budget.
Cons:
Cylindrical robots may be limited in terms of their reach and the range of motion they can achieve. This could make them unsuitable for certain jobs that require precise movements or lengthy reach distances.
The accuracy and repeatability of these robots may also be lower than other types of robot arms, making them less suitable for applications that require precise movements.
They can only handle lighter objects and are not designed to carry heavy payloads, so they may not be suitable for certain tasks or materials.
Finally, these robots require frequent maintenance because of their complex mechanical components. This can add to the overall cost of ownership over time. [3]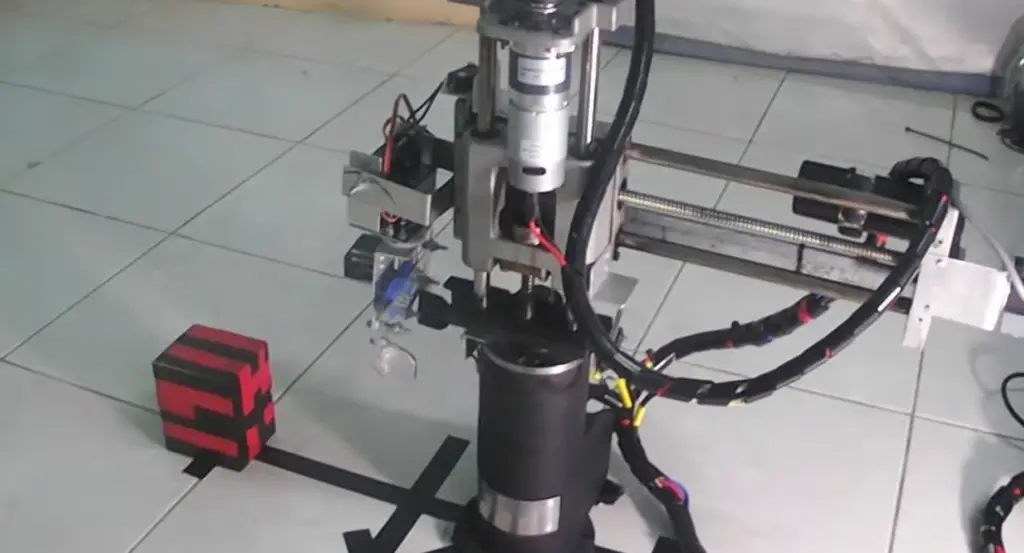 Delta Robots: Pros and Cons
Delta robots are becoming increasingly popular in industrial automation due to their high efficiency and precision. These robots feature three arms connected to motors at the base, allowing them to move quickly and accurately in three axes with large payloads. They are often used in end-of-line packaging applications, such as for palletizing and depalletizing.
Pros:
Fast and precise movements – Delta robots are capable of executing very complex tasks in a fraction of the time it would take for traditional automation solutions.
High payload capacity – Delta robots can carry a relatively large amount of product, making them ideal for heavier applications.
Low maintenance – Delta robots require very little maintenance and have a long service life.
Cons:
Expensive upfront cost – The initial cost to purchase or rent a delta robot is higher than other types of industrial automation solutions, such as SCARA or Cartesian robots.
Complex programming – Due to their complex structure, delta robots may require more advanced programming skills than some other automation options.
Limited reach – Since delta robots are confined by the size and shape of their base, they usually have a relatively small reach which can limit the number of tasks they can perform.
Reliability – Although delta robots are generally reliable, their complex structure can be prone to breakdowns which may result in longer downtimes. [4]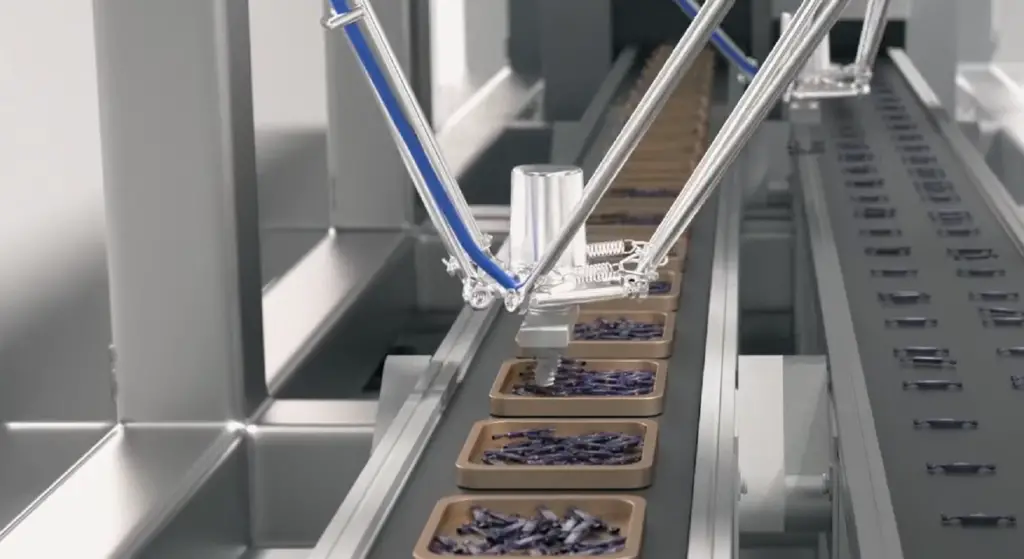 Polar Robots: Pros and Cons
Polar robots are increasingly popular in modern robotics. They come with a variety of features and advantages, but they also have some drawbacks that should be considered before making the decision to purchase one.
Pros:
Polar robots can move quickly in any direction without having to change their orientation or turn around. This makes them particularly useful for navigating tight spaces and completing complex tasks.
Polar robots can operate on their own power source, which eliminates the need for external energy sources like electricity or batteries. This makes them ideal for indoor environments where traditional power sources may not be available.
Their design allows them to perform multiple maneuvers at once, meaning they can complete tasks more efficiently than other types of robots.
Cons:
Polar robots require more programming than other types of robots, which can be time-consuming and difficult for some users.
They tend to be less precise than other types of robots, so they may struggle with complex tasks that require more accuracy.
Polar robots can be easily damaged if not properly maintained, and repairs can be costly and time consuming.
Finally, polar robots are often limited in their range of motion due to the fact that they must always face forward in order to move correctly. [5]
SCARA Robots: Pros and Cons
SCARA robots are quickly becoming one of the most popular types of robots in modern robotics. They offer a variety of features and advantages compared to other types of robots, but they also have some drawbacks that should be considered before making the decision to purchase one.
Pros:
High speed and accuracy: SCARA robots are designed for high speeds and accuracy, which makes them ideal for assembly line tasks or precision work.
Versatile: They can be used in many different environments, from factories to laboratories.
Affordable: Compared to other types of robots, the cost of a SCARA robot is relatively affordable.
Cons:
Limited workspace: Due to their design, SCARA robots have limited vertical reach and range of motion. This can be an issue if working in a space that requires more flexibility than the robot is capable of providing.
Costly maintenance: The arms on these robots require regular maintenance and repairs, as well as periodic calibrations to ensure accuracy over time.
Limited payload: The payload of a SCARA robot is typically limited, so it may not be able to handle heavier loads or objects with unusual shapes or sizes. [6]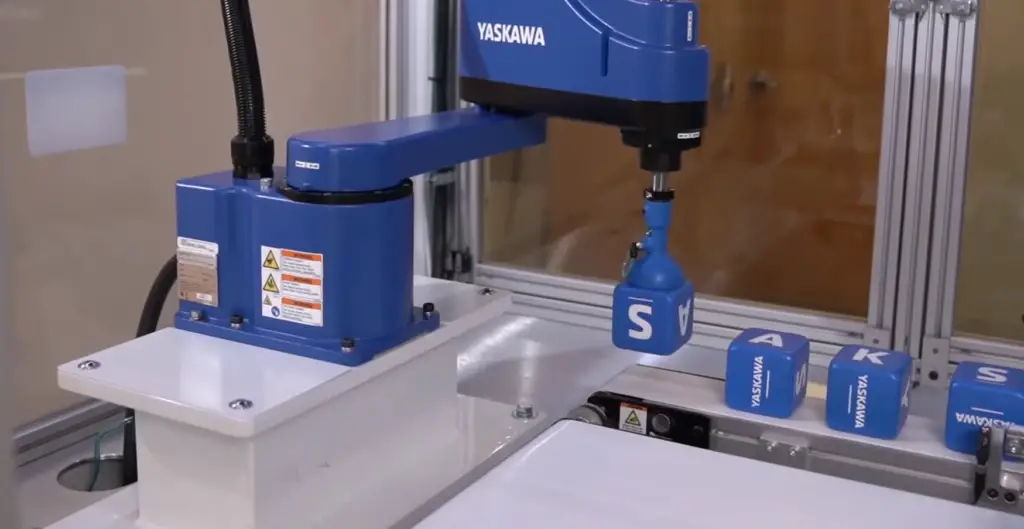 FAQ
What type of robot is an industrial robot?
Industrial robots are automated, programmable and capable of movement on three or more axes. They are typically used in industrial manufacturing applications to perform tasks such as welding, assembly, painting and material handling. Industrial robots may be stationary or mobile and can range from simple picking devices to complex multi-jointed robotic arms with grippers, vision systems and other sensing instruments.
What is the role of a robot programmer?
A robot programmer is responsible for developing software that enables robots to carry out tasks autonomously. This involves writing programs that define how the robot moves, what sensors it uses to detect its environment, and how it should respond to different stimuli. The programming language used depends on the type of robot being programmed; common languages include C, C++, Java, Python and MATLAB. The programmer must also be familiar with the hardware components of the robot in order to develop an efficient program that meets the specifications of a given project. In addition, they may be required to debug existing software or troubleshoot issues encountered by users. Finally, a robot programmer is responsible for maintaining and updating their programs as needed.
What are the 3 main parts of an industrial robot?
The actuator provides the robot with motor power and motion control. It is typically composed of servo motors, gearboxes and other mechanical parts. The controller acts as a central processing unit that stores instructions for the robotic system, including how it should move and respond to different stimuli. Finally, the end effector is the tool used by the robot to complete tasks; this can be anything from a welding tool to a gripper or vacuum cleaner nozzle.
What is the most common type of industrial robot?
The most common type of industrial robot is the articulated robotic arm. This consists of several joints connected by links that can be controlled to move in different directions and at different speeds. The arm can also be fitted with sensors such as vision systems or tactile feedback devices, which enable it to interact with its environment and complete tasks autonomously. Articulated robots are commonly used for welding, painting and assembly applications.
Useful Video: Industrial Robots have Transformed the Manufacturing Industry
Conclusion
In conclusion, it is clear that the use of web-based technology has enabled businesses to improve their operations and expand their reach. It has made communication easier, allowing customers to find the information they need quickly and easily. Additionally, businesses have been able to reduce costs by relying on cloud computing and using automated processes instead of having employees manually complete tasks. Finally, with web-based technology, companies can now offer more personalized experiences for their customers while still maintaining a high level of security. All in all, the use of web-based technology has revolutionized the way businesses operate today. By taking advantage of these tools, organizations can grow and succeed in an ever-changing digital world.
References
https://www.wevolver.com/article/7-types-of-industrial-robots-advantages-disadvantages-applications-and-more
https://processsolutions.com/what-are-the-different-types-of-industrial-robots-and-their-applications/
https://www.valin.com/resources/articles/five-types-of-industrial-robots-and-how-to-choose-the-best-fit
https://blog.technavio.org/blog/major-types-of-industrial-robots
https://nrtcautomation.com/blog/5-types-of-industrial-robots
https://kawasakirobotics.com/asia-oceania/industrial-robots/