The Banana Pi M2 Zero is a tiny computer with a quad-core processor and built-in Wi-Fi and Bluetooth. It's a great little device for basic computing tasks and even light gaming. In this review, we'll take a look at the M2 Zero's performance, features, and value.
What Is Banana Pi M2 Zero?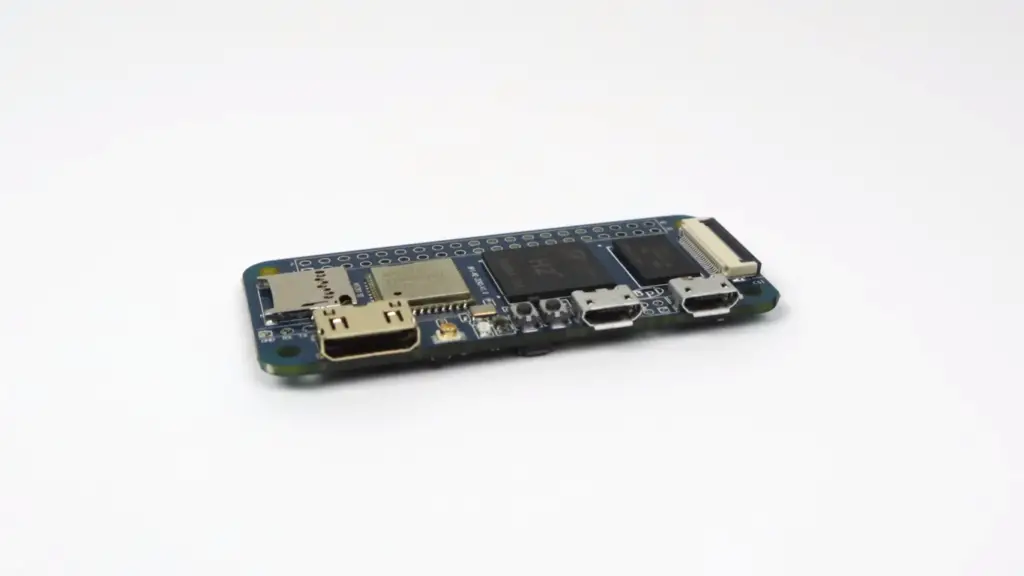 With the SBC's integrated Wi-Fi and Bluetooth 4.0 capability, users can now connect to keyboards, mice, gamepads – you name it! – without having to rely on cables or dongles for seamless mobility.
In addition, it has two USB ports for connecting additional storage devices or other accessories, and a 40-pin GPIO header that can be used for direct access to the board's GPIO pins. The Banana Pi M2 Zero also offers an HDMI port, allowing users to connect a monitor or television for video playback and other multimedia activities. Overall, it is a great option for those looking for an inexpensive yet powerful SBC that can support various projects and applications. [1]
Banana Pi M2 Zero Review
The Processor
The Banana Pi M2 Zero is equipped with an Allwinner A33 ARM Cortex-A7 processor that offers enough power to satisfy all your daily needs for web surfing and media streaming. The processor also supports a wide range of operating systems, making it easy to find the right software for any given project.
The Memory
The board comes with 512 MB of DDR3 RAM, which is enough memory to accomplish most basic computing activities such as word processing or spreadsheet work. If more performance is needed, users can upgrade their system up to 1 GB of RAM.
Ports and Connectivity
The Banana Pi M2 Zero is equipped with a variety of connectivity options including two USB ports, a 40-pin GPIO header, HDMI port and built-in Wi-Fi and Bluetooth 4.0 support – making it an ideal choice for the demanding user's data needs. This allows users to connect additional peripherals such as keyboards, mice, gamepads and other accessories without needing extra cables or dongles. [2]
Raspberry Pi Compatibility
The Banana Pi M2 Zero is also compatible with the Raspberry Pi, as it can be used with a variety of Raspberry Pi operating systems and accessories. This makes it easier for users who want to transition from Raspberry Pi to Banana Pi.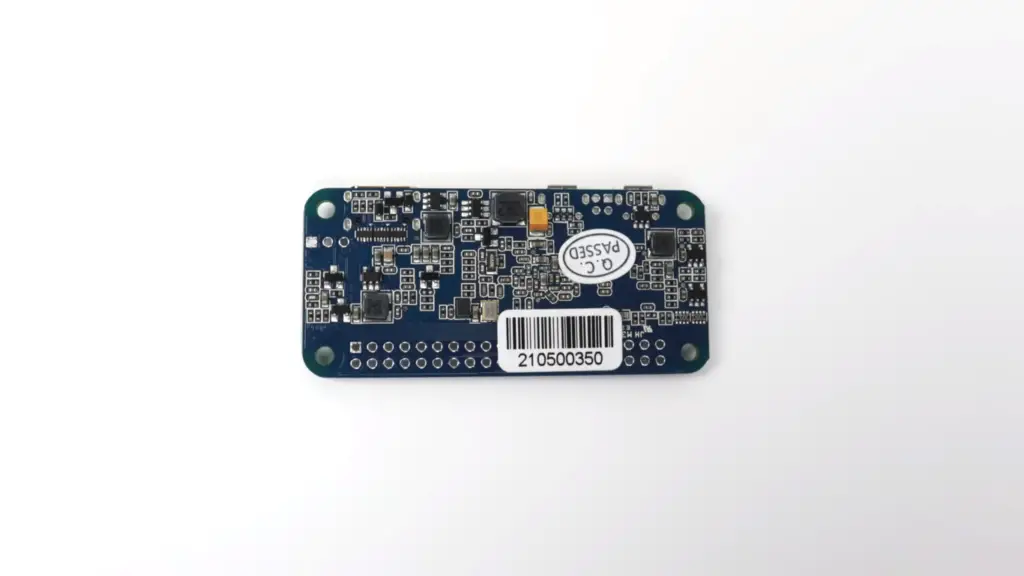 Storage Performance
The board comes with 8 GB of onboard eMMC flash storage, which provides ample space for most programs and applications. It also offers fast read and write speeds, making it ideal for projects that require a lot of data transfer or access.
Thermals & Power
The Banana Pi M2 Zero has an efficient cooling system, allowing it to run at full speed without overheating. Additionally, its low power consumption means that it can be powered with a small battery pack or USB port.
Pros and Cons of Banana Pi M2 Zero
Pros
Small form factor: The Banana Pi M2 Zero is about the size of a credit card, making it easy to slip into any pocket or bag. It also has low power consumption, so you don't need to worry about using too much electricity when running this device.
Affordable price: The Banana Pi M2 Zero is priced at an affordable rate that won't break the bank. This makes it accessible to those who aren't looking to spend a lot of money on a computer but still want something reliable and powerful enough for their needs.
Versatile uses: The Banana Pi M2 Zero can be used as an all-purpose computer, media center, or even a game console. It can also be used as a development board for creating your own applications and projects. [3]
Cons
Limited storage space: The Banana Pi M2 Zero only has 1GB of storage space, which could be an issue if you're looking to store large amounts of data or media files.
Difficulty in setting up: The Banana Pi M2 Zero is not the easiest device to set up due to its small size and lack of documentation. You may need some technical expertise to get it running properly.
Weak processor: The Banana Pi M2 Zero comes with a relatively weak single core processor that may struggle when dealing with intensive tasks like streaming video or gaming.
Lack of support: There is not much in the way of official support for this device, so you may need to rely on third-party sources and forums for help if you run into any issues.
Overall, the Banana Pi M2 Zero is a great option if you're looking for an affordable and small form-factor computer capable of running a variety of tasks. However, its limited storage space, weak processor, and lack of support could be an issue depending on what you plan to use it for. Be sure to keep these pros and cons in mind before making your purchase.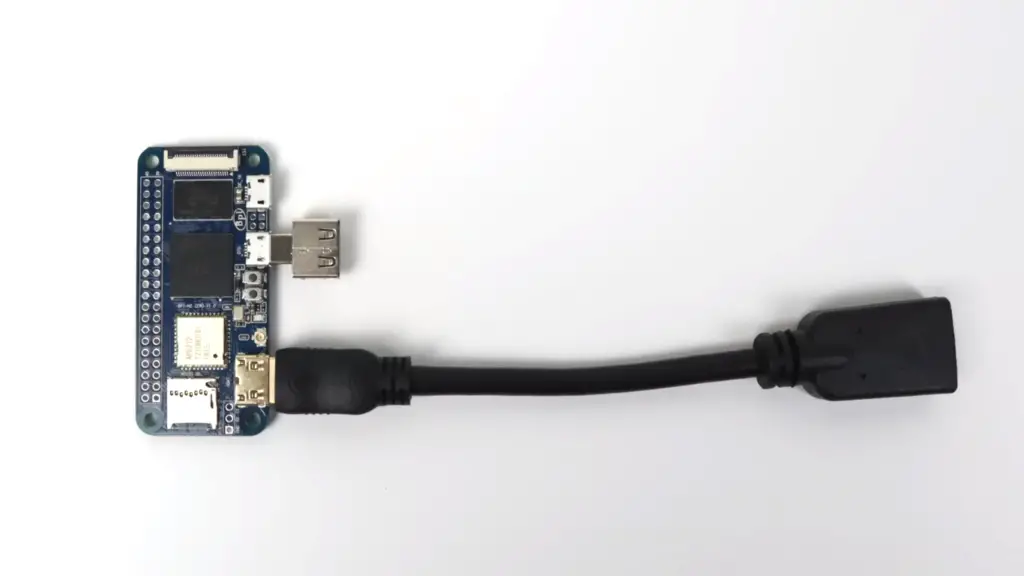 Where to Buy?
The Banana Pi M2 Zero is available to purchase through many online retailers, such as Amazon, AliExpress and GearBest. Prices will vary depending on your location and the current offers available at the time. It is also possible to purchase from some physical stores in certain countries. Shopping around can help you find the best deal for your budget.
Overall, purchasing a Banana Pi M2 Zero should be an easy process, but take care to buy from a reliable source. It's worth the extra effort to ensure your device arrives in good condition and works as expected. [4]
How to Use Banana Pi M2 Zero?
The Banana Pi M2 Zero is a powerful single board computer that can be used for a variety of tasks. Here are some steps to help you get started with the Banana Pi M2 Zero:
Set up your OS: The first step is to install an operating system (OS) onto your Banana Pi M2 Zero. There are several OS options available, including Android, Ubuntu, and Raspbian.
Connect peripherals: Now that you have your OS installed, it's time to connect some external devices such as a keyboard, mouse, and monitor to the board in order to use it properly.
Get connected: After setting up the physical connections for your peripherals, you'll need to set up a wireless connection so that you can access the internet. The Banana Pi M2 Zero has Wi-Fi and Bluetooth capabilities, making it easy to get connected.
Use the GPIO pins: One of the great features of the Banana Pi M2 Zero is its 40-pin General Purpose Input/Output (GPIO) header which allows for connecting various sensors and other external devices. If you want to use these pins, make sure your OS supports them before trying to connect anything.
Install applications: Once you've got everything connected, it's time to start installing apps onto your board! There are many options available depending on what type of tasks you want to do.
With these five steps, you'll be well on your way to using the Banana Pi M2 Zero for all kinds of tasks! Whether it's running a media center or creating projects with your GPIO pins, you'll be sure to have plenty of fun with this powerful single board computer. [5]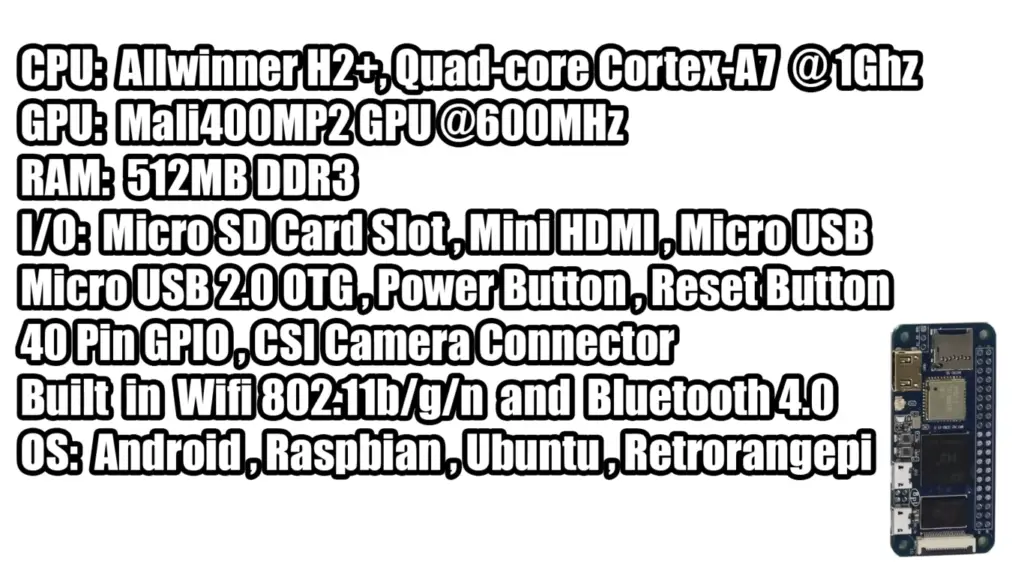 FAQ
Is Banana Pi any good?
Yes, the Banana Pi M2 Zero is a surprisingly good little board. It has many of the same features as more expensive boards, including a 1GHz ARM Cortex-A7 processor, 512MB RAM, 802.11 b/g/n WiFi and Bluetooth 4.0, HDMI output, two USB ports and an Ethernet port, as well as 40 GPIO pins for connecting external devices and peripherals. For its price point it offers great value for money and is suitable for a variety of projects from simple media players to full fledged home automation solutions. Its low power usage also makes it ideal for running applications on the Raspberry Pi platform without requiring much additional hardware or software configuration.
Can I install different operating systems?
Yes, the Banana Pi M2 Zero is compatible with a number of different operating systems including Linux, Android, and Windows. It has also been tested and found to be compatible with various Raspberry Pi distributions such as Raspbian, OpenELEC, Ubuntu and more. This makes it a great choice for those who want access to multiple operating systems without having to purchase multiple boards.
Can I connect external devices?
Yes, the Banana Pi M2 Zero's 40 GPIO pins can easily be used to connect external devices such as sensors, motors and other peripherals. The board itself also features two USB ports which can be used for connecting keyboards, mice and flash drives. The onboard Ethernet port allows for easy connection to a local network or the Internet. Additionally, the onboard HDMI output can be used for connecting to a monitor or TV.
Does it come with any accessories?
Yes, the Banana Pi M2 Zero comes with an IR receiver, a serial cable and an acrylic case that helps protect the board while providing additional cooling. The board also features a built-in microSD card slot which supports up to 32GB cards for storing data and applications. Additionally, power adapters are sold separately for those who wish to use the board without having to worry about batteries or charging.
Does Pi Zero need a heatsink?
Yes, the Banana Pi M2 Zero does require a heatsink as its processor can generate quite a bit of heat. The included acrylic case helps dissipate some of this heat but it is recommended to install a separate heatsink to ensure optimal performance and to prevent any damage from occurring due to overheating. Additionally, the board should be kept in an area with good ventilation so that it can stay cool during extended periods of use.
Useful Video: Banana Pi M2 Zero Review & Emulation Test Can It Replace Your Raspberry Pi Zero?
Conclusion
In conclusion, the Banana Pi M2 Zero is a great device for those looking to have a powerful yet affordable single board computer. It has plenty of features that allow it to stand out from other devices in its price range, such as its quad-core processor, 1GB RAM, integrated WiFi and Bluetooth connectivity, support for multiple operating systems and much more. Its small form factor also makes it a great choice for projects where space is limited. All in all, the Banana Pi M2 Zero gets top marks for value and performance. For anyone looking to try their hand at creating or running their own project on a single board computer without breaking the bank, this device will definitely be worth considering!
References
https://bret.dk/banana-pi-bpi-m2-zero-benchmarks-review/
https://all3dp.com/2/banana-pi-zero-review-the-specs/
https://jamesachambers.com/banana-pi-m2-zero-sbc-review/
https://wiki.banana-pi.org/Banana_Pi_BPI-M2_ZERO
https://community.openhab.org/t/a-review-of-the-banana-pi-m2-zero-running-openhab/37652